Spenser: For Hire
Season 2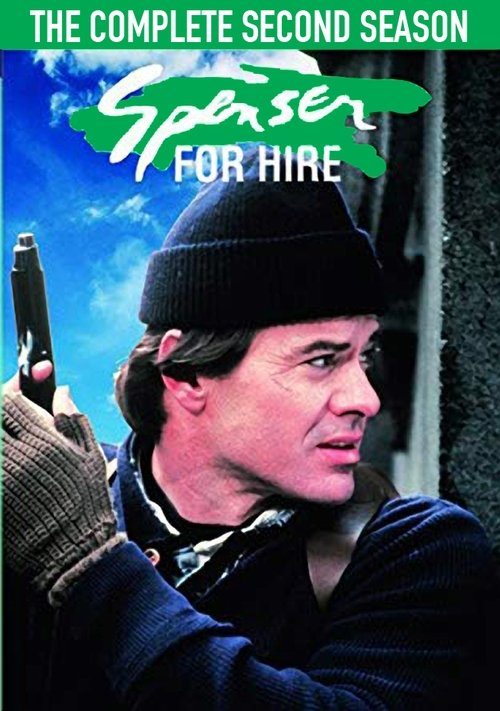 Spenser: For Hire
Season 2
First Air Date: September 27, 1986

| | | |
| --- | --- | --- |
| First Aired on | : | 1986 |
| Episodes | : | 22 episodes |
Episodes
2x22 Song of Orpheus (May 09, 1987)
---
A prison inmate with a grudge against Hawk hires outside muscle to rub him out.
---
2x21 The Man Who Wasn't There (May 02, 1987)
---
Rita and her old college friends are reunited when a fictional person they created 20 years ago is found dead in his apartment.
---
2x20 If You Knew Sammy (April 04, 1987)
---
NRA poster-boy Sammy Backlin breezes into town for a book signing, unwittingly involving Spenser in a shoot out. Spenser agrees to protect Sammy from gangland thugs.
---
2x19 The Road Back (March 21, 1987)
---
Spenser loses all feeling in his right arm after he's shot while guarding a politician.
---
2x18 My Brother's Keeper (March 14, 1987)
---
Spenser becomes embroiled in the seamy Vietnamese organized crime racket after a Vietnamese crime boss uses Spenser to track down a former soldier.
---
2x17 One For My Daughter (March 07, 1987)
---
Spenser and Hawk protect a man who owes money to men of dubious ethics. When their client, Bo Braxton tries to blackmail his creditors, he and his alcoholic teenage daughter go on the run.
---
2x16 Trial and Error (February 21, 1987)
---
A pimp is wrongfully arrested for the murder of one of his girls. Spenser agonizes between pursuing the real murderer or letting the pimp take the rap.
---
2x15 Mary Hamilton (February 14, 1987)
---
A girl comes to Boston looking for her estranged father. Spenser decides to help her.
---
2x14 Personal Demons (February 07, 1987)
---
Spenser and Rita go after a corrupt African.
---
2x13 Murder and Acquisitions (January 24, 1987)
---
Spenser investigates the apparent suicide of a philandering financier about to turn state's evidence to bring down insider trading. Rita has problems of her own when an old boyfriend shows up. Belson hires Spenser to find his missing wallet containing a winning lottery ticket.
---
2x12 I Confess (January 17, 1987)
---
A wealthy man is murdererd and, surprise, an innocent man is arrested. If you've seen one Spenser, you've seen them all.
---
2x11 Among Friends (January 10, 1987)
---
Hawk is the main suspect when Lt. Quirk is shot, due to a recent fracas between the two. Spenser suspects a new man in town, trying to take Hawk down to make a name for himself.
---
2x10 The Hopes and Fears (December 20, 1986)
---
With the help of Hawk, a disgusted Spenser is determined to get rid of thugs who are terrorizing his Boston neighborhood.
---
2x09 Shadowsight (December 13, 1986)
---
A girl who apparently has the unique ability to 'see' through both space and time, enlists Spenser's help to solve a rash of arsons.
---
2x08 One if by Land, Two if by Sea (November 29, 1986)
---
A friend of Spenser's is shot and killed while portraying Paul Revere during a Revolutionary War re-enactment.
---
2x07 Home is the Hero (November 22, 1986)
---
Rita hires Spenser to investigate a troubled teenager, yet another 'Spenser helps a misguided youth' episode.
---
2x06 The Long Hunt (November 08, 1986)
---
A young criminal's father attacks a bus transporting convicts to the state prison.
---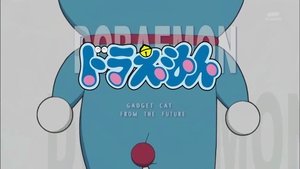 2x05 And Give Up Show Biz? (November 01, 1986)
---
Spenser protects a man suffering from amnesia.
---
2x04 Rockabye Baby (October 25, 1986)
---
A mobster's pregnant teenage girlfriend tries to keep her unborn son from his father.
---
2x03 White Knight (October 18, 1986)
---
While Spenser and Hawk are in a small town to view a boxing match, Hawk is arrested, ostensibly for carrying a concealed weapon, but Spenser suspects racism may be involved.
---
2x02 Widow's Walk (October 04, 1986)
---
A small fishing family hires Spenser to investigate the death of their father. Spenser suspects a rival fishing family, the Almeidas.
---
2x01 An Eye for an Eye (September 27, 1986)
---
New District Attorney Rita Fiori tries to prosecute Spenser for blackmail.
---