Ashley Garcia: Genius in Love
Season 1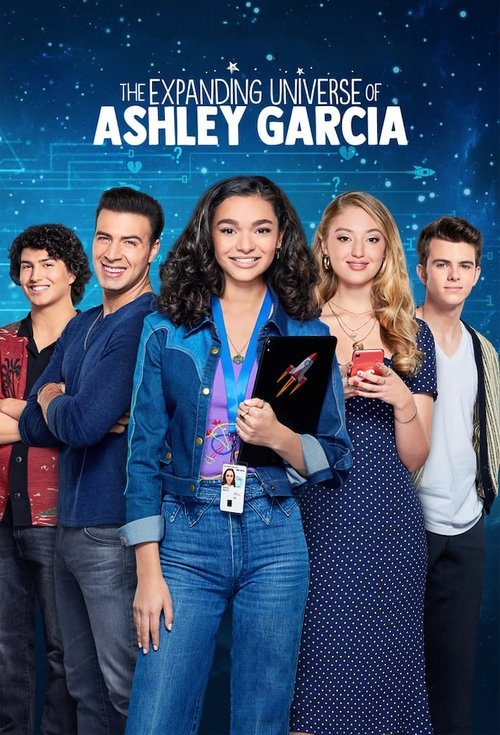 Ashley Garcia: Genius in Love
Season 1
First Air Date: February 17, 2020

| | | |
| --- | --- | --- |
| First Aired on | : | 2020 |
| Episodes | : | 14 episodes |
Want to see ?
Trailer: The Expanding Universe of Ashley Garcia NEW Series Trailer | Netflix Futures
Episodes
1x14 Another Trip Around the Sun (July 20, 2020)
---
It's Ashley's 16th birthday! But a last-minute musical dilemma leaves her feeling less than festive. Can an unexpected twist turn the day around?
---
1x13 Rewriting Girl Code (July 20, 2020)
---
The musical cast list is officially posted — and full of surprises for Brooke, Tad and Stick. Elsewhere, Tío Victor meets his new office mate.
---
1x12 Count Me In (July 20, 2020)
---
After Tad's tumble, Ashley plays caretaker and grapples with a guilty secret. Stick perfects his fancy footwork for school musical auditions.
---
1x11 Unintended Consequences (July 20, 2020)
---
Tío reignites an old feud with NFL legend Terrell Owens. Brooke finds a new passion. Ashley and Tad have a dazzling — and disastrous — date night.
---
1x10 Failure Is Not an Option (July 20, 2020)
---
In hopes of joining a JPL mission, Ashley presents Ichabod, her new robot. Brooke revamps her fashion T-shirt line. Tío Victor stirs up drama.
---
1x09 In Tad We Trust (July 20, 2020)
---
After a sweet night of surprises, Ashley attempts to find a new normal with Tad … and Bella. Elsewhere, Stick struggles with Brooke's big plans.
---
1x08 Go to a High School Dance (February 17, 2020)
---
Ashley indulges in glitz and glam when she attends the Fall Ball dance. But who will be her date? Elsewhere, Victor revisits an old passion.
---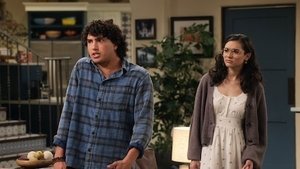 1x07 Hasta La Vista, Baby (February 17, 2020)
---
As Tad battles a mysterious injury, Victor preps for Ava's next chapter. Stick agrees to help Brooke with a project — and Ashley's feelings evolve.
---
1x06 Me Caes Bien (February 17, 2020)
---
After Brooke fails to show support, Ashley forges a new bond. Victor and Ava make a secret plan. Stick's feelings become a topic of discussion.
---
1x05 No Scientific Basis Whatsoever (February 17, 2020)
---
Tío Victor works on his image for a Sports Illustrated interview. Stick shares some peculiar research. Ashley grapples with her feelings for Tad.
---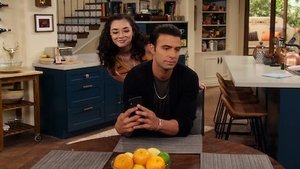 1x04 The Search for Intelligent Life (February 17, 2020)
---
Stick searches for an out after Tad volunteers to be his Quiz Bowl partner. Meanwhile, Tío Victor takes an interest in one of Ashley's mentors.
---
1x03 Haptics (February 17, 2020)
---
On the heels of fresh heartache, Ashley looks to Brooke for guidance, Tío Victor struggles with his words and Stick lends a helping hand.
---
1x02 Spin, Doctor (February 17, 2020)
---
Brooke invites Ashley to a girls' night full of gossip, glamour … and occasional panic. Elsewhere, Tío Victor recruits Stick for an impromptu mission.
---
1x01 Breath Mint (February 17, 2020)
---
Ashley's journey begins as she settles in with Tío Victor, reconnects with an old friend and attempts to dabble in romance — for better or worse.
---