Sweet Munchies
Season 1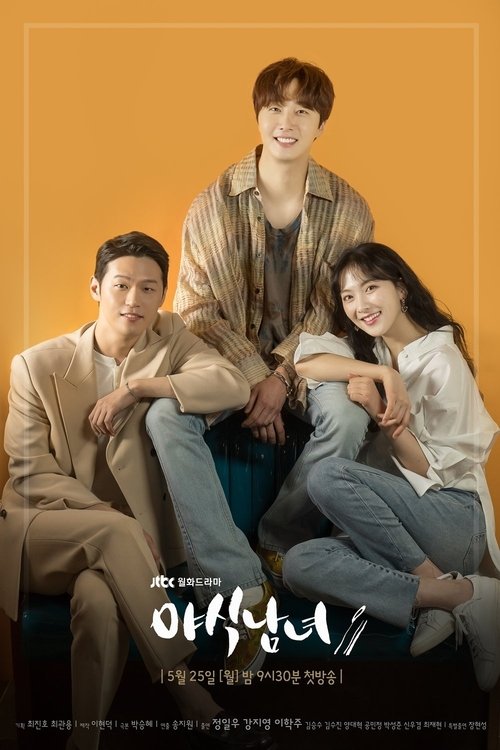 Sweet Munchies
Season 1
First Air Date: May 25, 2020

| | | |
| --- | --- | --- |
| First Aired on | : | 2020 |
| Episodes | : | 12 episodes |
Kang Tae Wan is a successful fashion designer. He hosts his own fashion TV program and comes to know Park Jin Sung and Kim Ah Jin when he's brought onto the Midnight Snack Couple variety show as a stylist for Park. As the three work together, they eventually become involved in an atypical love triangle.
Episodes
1x12 At The End Of A Tunnel (June 30, 2020)
---
The situation has gotten out of control, and Jin Sung and A Jin are stuck right in the epicenter of it. Watching A Jin taking a fall as a liar who deceives viewers is nothing but a pain for Jin Sung. Eventually, he does what is needed to be done a long time ago. No happy ending is guaranteed after admitting to a mistake, but it is always better to let go of one's mistake than to be bound to it.
---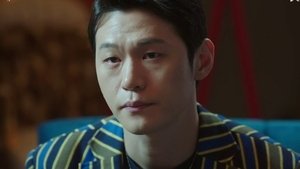 1x11 Truth Hurts (June 29, 2020)
---
Tae Wan learns of the truth about Jin Sung not being gay, which pains and disappoints him at the same time. However, he decides that it's better for everyone to keep the truth unrevealed. Despite his efforts, A Jin eventually realizes what a liar Jin Sung has been. Although A Jin feels betrayed by Jin Sung, she is more worried about Jin Sung than herself.
---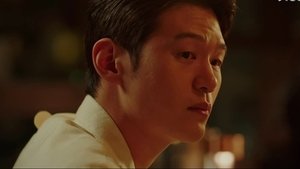 1x10 I Can And I Will (June 23, 2020)
---
Tae Wan's confession to Jin Sung about his feelings was meaningful to him, considering the fact that he's been hiding his sexual orientation for many years. However, Jin Sung can neither leave Tae Wan hanging nor blindly reveal the fact that he's actually not gay. With no place left to escape, Jin Sung decides to follow his heart. Meanwhile, Sang Young stumbles upon the fact that Jin Sung is not what he says he is.
---
1x09 Honesty Takes Courage (June 22, 2020)
---
While A Jin is confused about the kissing incident with Jin Sung, the popularity of "Sweet Munchies" inevitably sparks a controversy. A reporter from K Daily decides to write an article about his interview with Gyu Jang by focusing on the fact that Jin Sung used to date women. To make things worse, Tae Wan shows up at Bistro to make a confession.
---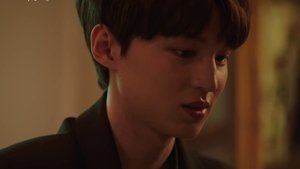 1x08 Feelings Don't Lie (June 16, 2020)
---
After seeing Jin Sung's ex-girlfriend from three years ago, A Jin can't stop wondering if Jin Sung would've fallen for her had he not been gay. While A Jin's feelings are only growing bigger by seconds, Jin Sung feels the jealousy soaring up when he sees A Jin having fun with Min Soo on a date.
---
1x07 Does Jin Sung Have Feelings for A Jin? (June 15, 2020)
---
While Jin Sung is having hard time trying to see through Tae Wan's intentions, Tae Wan also loses control of himself by an inexplicable emotion resulted from witnessing the intimacy between Jin Sung and A Jin. All things aside, when A Jin, Tae Wan, and Sang Young were about to have a get-together at Bistro, Gyu Jang introduces a girl who seems to be acquainted with Jin Sung.
---
1x06 Does Jin Sung Have Feelings for A Jin? (June 09, 2020)
---
The team goes for a get-together after the first regular recording of Sweet Munchies. When A Jin and Jin Sung return home, A Jin finds out that her house was broken into and asks Jin Sung to stay with her for a few days. On a late night when A Jin and Jin Sung were joking around at A Jin's house, Tae Wan knocks on her door.
---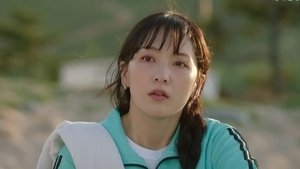 1x05 Jin Sung Returns To The Show (June 08, 2020)
---
Jin Sung, Tae Wan, A Jin, Sung Eun, and Jae Soo end up going to an impromptu trip to break away from the stressful life at work. But, in fact, this was Sung Eun's scheme to persuade both Jin Sung and Tae Wan back to the show. After spending quality time together, Tae Wan finds himself annoyed by how Jin Sung and A Jin are taking care of each other.
---
1x04 Jin Sung Turns Down A Jin (June 02, 2020)
---
It was tough for A Jin to accept the circumstance and co-direct her show with a senior who continuously disrespects her. Meanwhile, Jin Sung tells A Jin how he's not comfortable being on the show even if it gets a regular slot. To make things worse, Tae Wan also decides to withdraw from the show, knowing that Jin Sung won't be participating.
---
1x03 The Judgment of Solomon (June 01, 2020)
---
The show was a hit. The pilot episode of A Jin's show, "A Gay Chef's Sweet Munchies", resulted in a hit with the viewers demanding additional episodes to be aired. However, Ms. Cha decides to have the show co-directed by A Jin and Gyu Jang. Because of this, A Jin is on the verge of either losing her cherished show or co-directing with one of her hateful seniors.
---
1x02 The First Episode of Sweet Munchies (May 26, 2020)
---
Although Ms. Cha accepts the fact that Jin Sung is the perfect fit for Ah Jin's show, 'Smart Munchies', Ms. Cha is reluctant to give Ah Jin a chance as promised. This is when Jin Sung manages to persuade Ms. Cha with words that are like a ray of sunshine on her demotivated life. On top of that, Jin Sung successfully brings in Kang Tae Wan, a famous designer, to be in charge of the outfits for the show.
---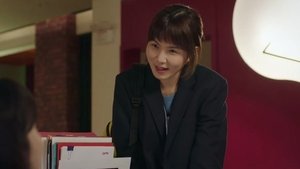 1x01 A Gay Chef (May 25, 2020)
---
Jin Sung feels devastated when he finds out that he's about to lose his restaurant, 'Bistro'. What is worse, Jin Sung's father gets into a car accident without proper insurance to cover the hospital bills. Meanwhile, Ah Jin is offered to find a perfect gay chef for her variety show within twenty four hours, or else, she will lose her job at CK Channel.
---