Saving Grace
Season 2
Saving Grace
Season 2
First Air Date: July 14, 2008

| | | |
| --- | --- | --- |
| First Aired on | : | 2008 |
| Episodes | : | 14 episodes |
Episodes
2x14 I Believe in Angels (April 13, 2009)
---
As the squad investigates a fatal shooting by an elderly woman, Leon Cooley's execution date arrives. Grace, who has discovered that Leon once helped her sister and was invited to a family birthday party, struggles with whether or not to lend a hand towards stopping the execution. Grace also finds a connection with a young woman, who may also be getting visits from Earl. And Ham's divorce is finalized, which he hopes will make things between him and Grace more permanent.
---
2x13 So What's The Purpose of a Platypus? (April 06, 2009)
---
Doug and Maggie's romance has flourished so much that they set their wedding date, but the date may be put on hold when Maggie is attacked by an unknown predator. Meanwhile, Johnny and Rhetta try passionately to save Leon from his upcoming execution by starting a petition. And young Clay continues bonding with Leon's son.
---
2x12 But There's Clay (March 30, 2009)
---
Grace takes on an investigation when a jogger with a intricate love life is found dead. Meanwhile, Clay's father and a new bartender from a local joint begin dating, and Grace worried that this will have a negative impact on Clay. Leon gets a visit from a former high school classmate.
---
2x11 The Live Ones (March 23, 2009)
---
The team investigates a woman's death, while Grace seems captivated by the prime suspect, a high-profile architect and her unusual sex life. Meanwhile, Grace and Ham partner up once again, with hopes that their romance will be rekindled by the union. Elsewhere, Bobby's undercover case leads to an explosive conclusion, and Clay forms a bond with a young kid.
---
2x10 Take Me Somewhere Earl (March 16, 2009)
---
The team blows Bobby's cover when they investigate a murder; Grace has suspicions about Abby; Rhetta and Johnny meet with Leon.
---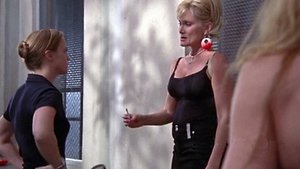 2x09 Do You Believe in Second Chances? (March 09, 2009)
---
A teenage girl dies at a school friend's party that Grace's niece was at; Grace has a new partner; Johnny tries to learn more about Earl.
---
2x08 The Heart of a Cop (March 02, 2009)
---
The squad tracks down a serial killer who has been mutilating women; Ham is temporarily partnered with Butch during Bobby's absence; Earl tries to persuade Grace to help Leon.
---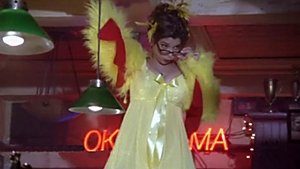 2x07 You Are My Partner (August 25, 2008)
---
A young Mexican woman dies at the hospital after being dropped off by a known white supremacist; Ham continues to struggle.
---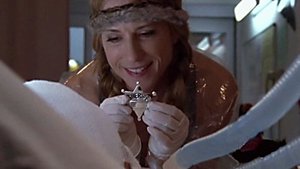 2x06 Are You an Indian Princess? (August 18, 2008)
---
A woman is brutally murdered and her son is abducted; the squad works frantically to find the missing boy; Bobby surprises the squad and his family by going under cover; Ham continues to struggle with his personal loss.
---
2x05 Do You Love Him? (August 11, 2008)
---
A large stash of money is found in Grace's car when the door is knocked off by a drunken driver; Ham's little brother disappears in Afghanistan.
---
2x04 It's a Fierce, White Hot Mighty Love (August 04, 2008)
---
A mother goes missing; Clay joins the OCPD Explorers program against his father's wishes and confronts Ham about his affair with Grace; Butch becomes the target of a stalker.
---
2x03 A Little Hometown Love (July 28, 2008)
---
The squad's evidence supervisor is found dead in a bathroom stall at the local cop hang-out; Ham's brother comes to visit before being deployed; Grace and Leon dream about each other.
---
2x02 A Survivor Lives Here (July 21, 2008)
---
Grace is called to the crime scene where there is blood everywhere but no body; Ham and his wife separate; a ketchup and mustard incident becomes a running joke around the squad room.
---
2x01 Have a Seat, Earl (July 14, 2008)
---
Grace struggles with what she should do about father Murphy. Off duty from calling in sick she winds up capturing number six on the FBI's most wanted list while meeting Gretta. After Grace brings in father Murphy he winds up dead and she's suspected.
---