My Sister Sam
Season 1
My Sister Sam
Season 1
First Air Date: October 06, 1986

| | | |
| --- | --- | --- |
| First Aired on | : | 1986 |
| Episodes | : | 22 episodes |
Episodes
1x22 Fog Bound (May 04, 1987)
---
While waiting at the airport, Sam and Patti flash back to the time they were reunited.
---
1x21 Campaign Contributions (April 13, 1987)
---
Sam takes it upon herself to volunteer as campaign manager for Patti, who's running for class treasurer.
---
1x20 Exposed (April 06, 1987)
---
A film crew shooting a documentary on Sam's home and career life makes her feel exposed.
---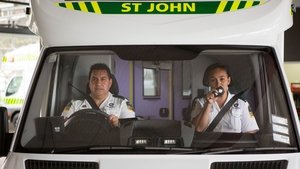 1x19 Sister, Can You Spare a Fifty? (March 16, 1987)
---
Sam agrees to lend 50 bucks to a down-on-his-luck stranger she meets in a coffee shop.
---
1x18 If You Knew Susie (March 02, 1987)
---
Sam tries to alleviate Patti's depression by inviting her girlfriend to visit.
---
1x17 Making Up Is Hard to Do (February 23, 1987)
---
When J.D.'s wife kicks him out of the house, Sam lets him stay with her and Patti.
---
1x16 Family Business (February 16, 1987)
---
Sam and Patti start up a family business making designer sheets.
---
1x15 Another Saturday Night (February 09, 1987)
---
Patti sets Sam up on a blind date, which throws a wedge into Sam's boyfriend's plans to have his own date with her.
---
1x14 Go Crazy (February 02, 1987)
---
When Patti's new headphones break, Sam tries to help her get a refund from the store.
---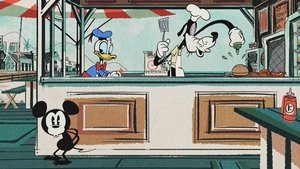 1x13 Almost In-laws (January 26, 1987)
---
Sam's and Dixie's friendship is strained when Patti hooks up with Dixie's son.
---
1x12 Anything for a Friend (January 19, 1987)
---
Jack winds up in jail after attending a protest. Meanwhile, Patti schemes to take advantage of one of her classmates.
---
1x11 Club Dread (January 12, 1987)
---
Sam has painful reminders of being a wallflower as a teenager when she decides to attend a '60s night dance party at Patti's school.
---
1x10 Jingle Bell Rock Bottom (December 22, 1986)
---
Sam takes Patti and her friends out on the town to show them the true meaning of Christmas.
---
1x09 Babes in the Woods (December 15, 1986)
---
Sam and Patti spend one weekend roughing it in their isolated cabin in the woods to help them decide whether to keep or sell it.
---
1x08 Mirror, Mirror... on the Wall (December 08, 1986)
---
When Patti goes on a dangerous crash starvation diet because she starts to think she's fat, it's up to Sam to save her.
---
1x07 Teacher's Pet (December 01, 1986)
---
Patti asks Sam to go to parents night to try to soften up her stern history professor.
---
1x06 The Aunt Elsie Crisis: Day One (November 24, 1986)
---
Patti is upset when she finds out Sam invited their aunt to visit without consulting her.
---
1x05 Roomies (November 10, 1986)
---
Sam fears that Patti's presence will ruin her first date with a new boyfriend.
---
1x04 What Makes Samantha Run? (November 03, 1986)
---
Sam suffers her first failure as a photographer when she don't get a national magazine cover. Patti teaches her how to deal with her depression.... Jack teaches Patti spanish.
---
1x03 Shooting Stars (October 27, 1986)
---
Sam shoots a stereo ad starring a rock star Patti will do anything to meet.
---
1x02 Patti's Party (October 20, 1986)
---
Sam reluctantly agrees to let Patti have a party for her and several of her friends.
---
1x01 Samantha Russell, Man Stealer (October 06, 1986)
---
Patti wants to invite a punk rock guy to Sam's important, conservative business party.
---