The Powers That Be
Season 2
The Powers That Be
Season 2
First Air Date: November 07, 1992

| | | |
| --- | --- | --- |
| First Aired on | : | 1992 |
| Episodes | : | 13 episodes |
Episodes
2x13 Grandma's Big Decision (June 19, 1993)
---
Bill's mother, Enid Powers (Cloris Leachman), shows up just before her 93rd birthday and announces that she's moving in until she dies. Then she asks her already frustrated daughter-in-law to kill her off! Meanwhile, Sophie surprises Jordan when she moves into her apartment building, leaving Jordan concerned that the Senator's nosy daughter will discover their affair.
---
2x12 Grammargate (2) (June 12, 1993)
---
While trying to rectify the situation for Pierce, Margaret and Caitlyn find they have their own trouble. Consummation is the answer to Bradley's problems, and Theodore conquers his fear.
---
2x11 Grammargate (1) (June 05, 1993)
---
While drunk, Bradley makes the mistake of his life; as does Pierce when he hacks into the school's computer. Meanwhile, Theodore has troubles of his own.
---
2x10 Bradley Gets Fired (January 19, 1993)
---
When a malingering Bradley is fired, Mrs. Powers takes over as press liaison.
---
2x09 Having a Ball (January 19, 1993)
---
The Powers are ecstatic when they are invited the Presidential motorcade for Clinton's inauguration, but when Jordan is excluded, she tries to make Bill jealous by making plans with an old boyfriend. As the delayed Powers and a bicycling Bradley brave the icy roads in hopes of catching up with the President, Theodore worries that Charlotte thinks he forgot her birthday.
---
2x08 St. Caitlyn of Shears (January 02, 1993)
---
A bad haircut causes Caitlyn to come to a personal crisis and decide she is too caught up in materialism. Meanwhile, Bradley is desperate to get the Senator media attention after his name is not included on the list of the most influential Democrats in the new administration.
---
2x07 Oh, Mack (December 12, 1992)
---
A visiting Hollywood mogul charms everyone in the Senator's household -- except the Senator, who starts to suspect that something is amiss. Meanwhile, each of the ladies thinks that she's the object of their guest's desires.
---
2x06 Sophie's Big Decision (December 05, 1992)
---
Just as Sophie asks Margaret for some tips on fitting into the Washington scene, the boyfriend who always kept her down shows up to take her back to New Jersey. Meanwhile, Margaret is desperate to get a Supreme Court Justice to show up at her party, and Bradley and Jordan try to show each other up by getting the most influential guests at the event.
---
2x05 The Intern (November 28, 1992)
---
Jordan and Margaret both suspect that the Senator's new female intern has designs on him.
---
2x04 How Sharper Than a Servant's Tooth (November 21, 1992)
---
A crisis back in the Senator's home state is nothing compared to the crisis in the Senator's household -- Charlotte wants to quit because of her secret feelings for Theodore. Meanwhile, Jordan is frustrated that Margaret's problems are more important to Bill than celebrating the anniversary of their relationship together.
---
2x03 I'm Your Dummy (November 14, 1992)
---
Theodore volunteers to be the Senator's dummy in a ventriloquist act that everyone else finds embarrassingly bad.
---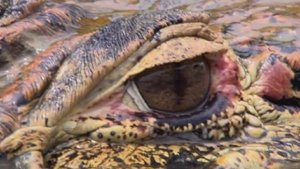 2x02 Bill's Dead...Not (November 07, 1992)
---
The Senator takes a road trip to visit his elderly mother (Cloris Leachman) and picks up a hitchhiker -- who turns carjacker. As Bill then tries to make his way to his mother's home, the carjacker crashes the car into a gas tanker, leaving the family and the press to believe the Senator has been killed. As the Powers camp mourns Bill, Margaret contemplates accepting her husband's Senate seat.
---
2x01 A Chicken in Every Pot (November 07, 1992)
---
To curry favor, Margaret donates her chicken salad to the favorite charity of the new First Lady, who falls ill after eating it. Meanwhile, Theodore and Charlotte try to fight their attraction.
---