Solar Opposites
Season 2
Solar Opposites
Season 2
First Air Date: March 26, 2021

| | | |
| --- | --- | --- |
| First Aired on | : | 2021 |
| Episodes | : | 8 episodes |
Want to see ?
Teaser: Solar Opposites Season 2 Teaser | Red Band | Hulu
Trailer: Solar Opposites Season 2 Trailer (Official) | Hulu
Episodes
2x08 The Solar Opposites Almost Get An Xbox (March 26, 2021)
---
Finally! It's season finale time again! The Solars learn about death!
---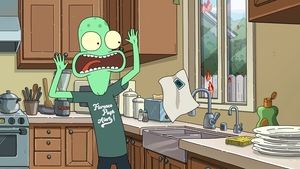 2x07 The Unlikely Demise of Terry's Favorite Shot Glass (March 26, 2021)
---
Oops! The wild story that explains why Terry had to order a new shot glass.
---
2x06 The Apple Pencil Pro (March 26, 2021)
---
Dinner Time! Korvo wins top prize at the annual neighborhood rib festival.
---
2x05 The Rad Awesome Terrific Ray (March 26, 2021)
---
Oh no! The Red Goobler's back and this time he's jacked! This one's too scary for me.
---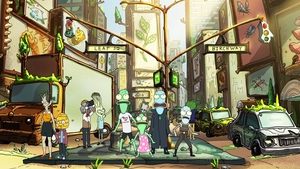 2x04 The Emergency Urbanizer (March 26, 2021)
---
Woohoo! School's out, so the Solars make a splash at summer camp!
---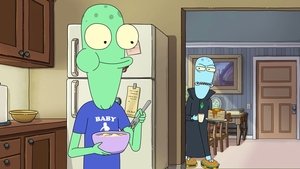 2x03 The Lake House Device (March 26, 2021)
---
Far out! Korvo and Terry manipulate each other with time travel while Yumyulack grows a fat hog.
---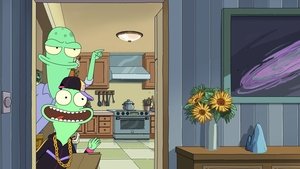 2x02 The Earth Eraser (March 26, 2021)
---
Heyo! Terry's obsession with dinner parties gets the whole team in a mess-o-trouble.
---
2x01 The Sacred Non-repeating Number (March 26, 2021)
---
Blimey! The Solar Opposites have repaired their ship and are heading to space, unless something goes hilariously wrong…
---