Life Lessons with Uramichi Oniisan
Season 1
Life Lessons with Uramichi Oniisan
Season 1
First Air Date: July 06, 2021

| | | |
| --- | --- | --- |
| First Aired on | : | 2021 |
| Episodes | : | 13 episodes |
Episodes
1x13 Episode 13 (September 28, 2021)
---
---
1x12 Awkward Smile (September 21, 2021)
---
A conversation between Uramichi and Edei leads Usahara and Kumatani to recall their college days where they shared a dorm room with Uramichi.
---
1x11 Fateful Encounter (September 14, 2021)
---
The cast members of Together with Maman teach children traffic safety rules and how important it is to check both ways before crossing the street.
---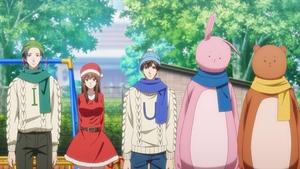 1x10 Subzero Spiral (September 07, 2021)
---
Now that the summer music video "Long, Hot Summer" is completed, the director tells the cast members of Together with Maman that they are going to shoot another music video.
---
1x09 Young People These Days (August 31, 2021)
---
The cast members of Together with Maman come to know two new employees of the company. Derekida asks Uramichi to bring these two, who usually don't attend company gatherings, to a year-end party.
---
1x08 Servility and Conscience (August 24, 2021)
---
A girl overhears Kumao talking to Usao about servility. When Kumao can't tell her what the word means, she goes to Uramichi and ask him to explain what it means.
---
1x07 I Can Do It by Myself (August 17, 2021)
---
Derekida and Furode come up with an idea for a new segment, which ends up revealing one of Iketeru's weaknesses. Meanwhile, a director asks the cast members about the dreams they've had recently.
---
1x06 That Thing That You Can't Remember the Name of (August 10, 2021)
---
Uramichi cannot remember the name of a certain thing and has been trying to remember it. Also, the cast and crew of Together with Maman go on a company trip.
---
1x05 Once This Concert Is Over… (August 03, 2021)
---
Together with Maman is holding a concert. Iketeru and Utano have something in mind as to what they want to do once the concert is over.
---
1x04 Long, Hot Summer (July 27, 2021)
---
Director Derekida wants the cast members of Together with Maman to perform on the beach for the music video for a song titled "Long, Hot Summer."
---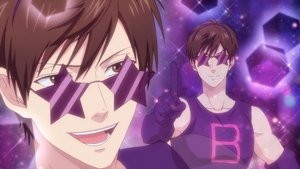 1x03 Wash Your Hands and Gargle (July 20, 2021)
---
On Together with Maman, the cast members try to teach kids the importance of washing their hands and gargling by performing a play.
---
1x02 Senpai and Kohai (July 13, 2021)
---
Another day at Together with Maman. Uramichi doesn't like the facilitator character in the show's new segment, Uramichi's Advice Room.
---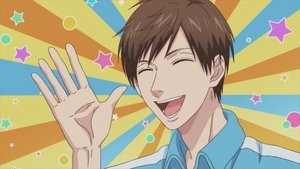 1x01 Uramichi-oniisan (July 06, 2021)
---
Uramichi Omota is a gymnast Oniisan in a children's show Together with Maman. One day, one of the kids asks him why he isn't married and has no children even though he's older than her dad.
---