SAKUGAN
Season 1
SAKUGAN
Season 1
First Air Date: October 07, 2021

| | | |
| --- | --- | --- |
| First Aired on | : | 2021 |
| Episodes | : | 12 episodes |
Episodes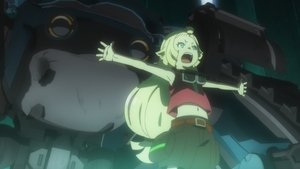 1x12 TO BE CONTINUED (December 23, 2021)
---
Memempu is captured by a Shibito girl who refers to her as a "rainbow child." What do those words mean? And can Gagumber save her before something terrible happens?!
---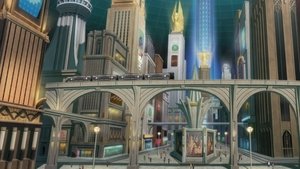 1x11 SOUND OF DREAM (December 16, 2021)
---
Merooro brings Team Memempu to Dream Colony to reward them for their aid against Shibito. But a night that should feature a performance from the Colony's foremost diva turns into a farce when the girl escapes her handlers and goes on the run!
---
1x10 OH MY TONY (December 09, 2021)
---
After saving the team, Merooro explains further about the natural disasters plaguing the Labyrinth. Gagumber feels threatened by Memempu's growing respect for the bureaucrat.
---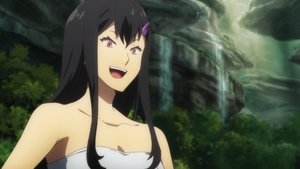 1x09 END OF VACATION (December 02, 2021)
---
The jungle heat in the Labyrinth makes things hard going for Team Memempu. But it gets even worse when a sudden downpour leads to flooding that sweeps them away to an isolated island!
---
1x08 MEMORIES & REGRETS (November 25, 2021)
---
The team visits the Calacalla Colony to get Yuri treatment. During the downtime, Gagumber runs into an old friend, and Memempu tells Zackletu about her dream...
---
1x07 ON THE ROAD (November 18, 2021)
---
Memempu, Gagumber, Zackletu, and Yuri have teamed up for their journey, but one night Memempu gets sick and has a terrifying nightmare. After that, the grown-ups just seem to act more and more strangely...
---
1x06 JUSTICE FOR VILLAINS (November 11, 2021)
---
Memempu and Gagumber are free once more... until they're caught by the Yuri team, a gang of young miscreants based in the Colony of AreYaar. The kids take them back to their home base and teach them the secret behind the Colony's supposed equality!
---
1x05 NO WORK, NO LIFE (November 04, 2021)
---
Meroro takes Memempu and Gagumber to "Windy Hill" Labyrinth, a once-green forest that is beginning to decay. Can Memempu fix the mechanisms causing the Labyrinth's recent climate abnormalities?
---
1x04 LADIES & GENTLEMEN (October 28, 2021)
---
Gagumber and Memempu are arrested in the colony of Jolly-Jolly. They're allowed out for sightseeing while their punishment is determined, but a chance encounter with a woman named Zackletu leads them to bigger trouble!
---
1x03 BRAINS & HEARTS (October 21, 2021)
---
Memempu finally reaches the Labyrinth and wants to take the shortest route to their goal, but Gagumber continues to shoot down her suggestions. Their bickering only stops when a kaiju attack leaves them separated.
---
1x02 GOOD DAY, GOOD BYE (October 14, 2021)
---
Memempu deciphers the pendant sent by Urorop, revealing it to be a detailed map of the Labyrinth. But before she can head out, a kaiju attacks Pinyin. Her father Gagumber activates a bot he's hidden in the warehouse district, and they face down against the kaiju together.
---
1x01 FATHERS & DAUGHTERS (October 07, 2021)
---
Memempu is a Worker in the underground city of Pinyin, but dreams of becoming a Marker and going off to explore the wild tunnels known as the Labyrinth. On the night of a festival, the Marker duo Walsh and his daugher Lynda return, and Memempu receives a surprising gift. Will she finally be allowed to pursue her dream?
---