TharnType: The Series
Season 1
TharnType: The Series
Season 1
First Air Date: October 07, 2019

| | | |
| --- | --- | --- |
| First Aired on | : | 2019 |
| Episodes | : | 12 episodes |
Episodes
1x12 Episode 12 (December 30, 2019)
---
'Type' broke up with 'Tharn' for the third time. Of course, it is going as Lhong's plan to get rid of Tharn's lover like every time. Will Lhong succeed and replace Type this time? Will Tharn allow his love to end like this or not? Will Type be the one ending this whole mess? Will their relationship end here or continue...?
---
1x11 Episode 11 (December 16, 2019)
---
Tharn witnesses Tar being assaulted by a stranger and rushes to his rescue, however the situation is more insidious than it appears.
---
1x10 Episode 10 (December 09, 2019)
---
After Tar bumps into Tharn unexpectedly, Tar begs Tharn for a second chance at their relationship. Tar's persistence weighs on Tharn and is noticed by Type who is also learning more about Tharn's past from Lhong.
---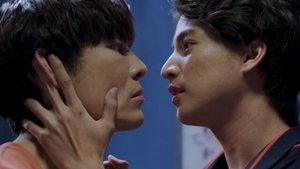 1x09 Episode 9 (December 02, 2019)
---
San intentionally tries to make Type jealous, however, Type gets his own revenge on Tharn later at Jeed's bar. Tharn brings Type home to meet his brother, Thorn. Techno and Type go to see Tharn's band perform for the first time.
---
1x08 Episode 8 (November 25, 2019)
---
The reappearance of San at Tharn's birthday party and his presence afterwards creates jealousy from Type. That jealousy only grows after San makes a point to tell Type that he was Tharn's first "partner."
---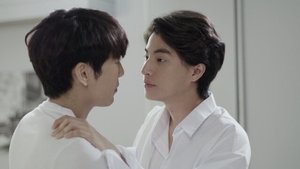 1x07 Episode 7 (November 18, 2019)
---
Tharn and Type return to their respective homes during the university break. Type shares an emotional moment with his childhood friend, Kom, after narrowly avoiding a fight at the bar. Champ meets with Mai at a bar where she confesses her feelings for him. Upon Tharn and Type's return to their new dorm, the decide it is time to shop for a new bed they can share. Tharn invites Type home to meet his family for his birthday dinner.
---
1x06 Episode 6 (November 11, 2019)
---
Techno accidentally reveals to Tharn that Type and Puifai have started seeing each other. Tharn is incredibly hurt by the news and confronts Type about his behavior, Type responds by giving Tharn a list of rules for people in a casual relationship.
---
1x05 Episode 5 (November 04, 2019)
---
After a brief lover's quarrel, Tharn puts some distance between him and Type to push Type into showing that he really does care. Champ introduces Type to his friends Mai and Puifai. Puifai takes a quick interest in Type.
---
1x04 Episode 4 (October 28, 2019)
---
Tharn seeks to comfort Type as the news of his biased comments spread across campus. A broken-down Type eventually opens up to Tharn about a traumatic incident in his childhood that he has continued to struggle with. Tharn seeks out the individuals that Type offended to try and resolve the issue. Type thinks of a way to repay Tharn for all of his help.
---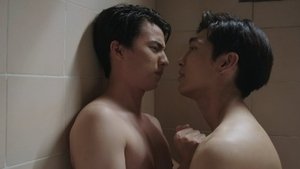 1x03 Episode 3 (October 21, 2019)
---
Tharn and Type share an intimate moment that leaves Type feeling confused. Type insults two trans girls on campus who were touching on him without permission. The girls started posting on social media about the experience calling Type homophobic. Tum confronts Tar about failing to meet him on campus to drive him home.
---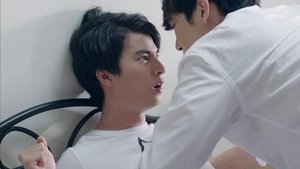 1x02 Episode 2 (October 14, 2019)
---
Type is shocked when after a night of heavy drinking he realizes he accidentally fell asleep in Tharn's bed. Tharn starts to notice symptoms of Type wrestling with some trauma, but Type recoils from Tharn when he tries to comfort him in any way. When Type falls ill, Tharn helps nurse him back to health but insists that it was Techno to spare Type the embarrassment.
---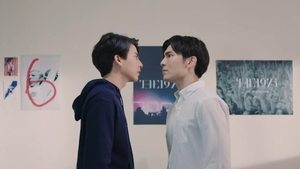 1x01 Episode 1 (October 07, 2019)
---
Tharn and Type are new college roommates. All is going smoothly between them until Type learns that Tharn is gay, at which point Type begins doing everything he can to find a way out of sharing a room together.
---