Gal & Dino
Season 1
Gal & Dino
Season 1
First Air Date: April 05, 2020

| | | |
| --- | --- | --- |
| First Aired on | : | 2020 |
| Episodes | : | 12 episodes |
Episodes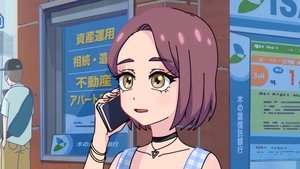 1x12 Going Out to Eat & So Peaceful~ (December 20, 2020)
---
Yamada learns that Dino's a great listener. Dino and the gang have an eggcellent time chilling. Later, Dino reunites with an old friend and goes to the beach.
---
1x11 Helloooo? & No Worries (December 13, 2020)
---
Kaede loses her phone. Dino makes some hard-earned cash and learns about utility bills. Later, Kaede and Dino go to the amusement park.
---
1x10 We're Friends & Calligraphy Time (December 06, 2020)
---
Dino makes a feathered friend. Kaede and Yamada teach Dino about calligraphy. Later, Dino has a pawsitively purr-fect time with a lost cat.
---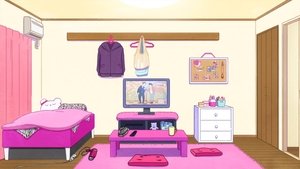 1x09 That Was Kinda Scary & It Loves Going Back to Sleep! (November 29, 2020)
---
Kaede and Dino experience a terrifying blackout. Dino escapes to dreamland. Later, Dino makes Kaede's dreams come true.
---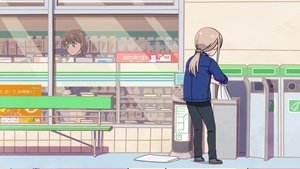 1x08 It Eats More than Just Ramen & Time for a Birthday Party! (November 22, 2020)
---
Kaede's coworker struggles to invite Kaede over for dinner. The gang throws Dino a birthday party. Later, Dino and guest stars solve an egg-citing mystery.
---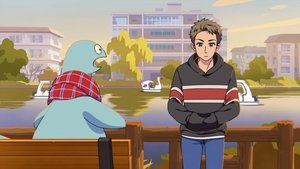 1x07 I'm Worried About You & Guy Talk (May 17, 2020)
---
When Kaede catches a cold, Dino tries to find a way to cheer her up. Kaede's ex invites Dino out for some guy talk. Later, Dino brings over a gaggle of comedians to brighten up Kaede's day.
---
1x06 Let's Rent Something & Mikan are So Yummy (May 10, 2020)
---
Kaede and Dino rent movies to watch. Kaede's ex brings over mikan. Later, Dino and Kaede find ways to pass the time inside.
---
1x05 Happy New Year! & It's Time to Pay Our Respects to the Gods (May 03, 2020)
---
Kaede and Dino celebrate the New Year. Dino visits its very first shrine. Later, Dino goes camping by itself.
---
1x04 Stop Messing With My Tail! & Merry Christmas! (April 26, 2020)
---
Kaede gets creative with Dino's problematic tail. Kaede gets a special Christmas visit at work. Later, Dino meets comedian Hollywood Zakoshisyoh.
---
1x03 Goin' Shopping & Goin' Out and About (April 19, 2020)
---
Dino goes out on the town. Kaede asks her Senpai for help with Dino's diet. Later, Kaede and Dino teleport to the park for an outdoor adventure.
---
1x02 My Friend's Coming Over & I Ran Into Your Ex (April 12, 2020)
---
Yamada swings by to meet Dino and watch TV. Dino invites Kaede's ex in for a game of cards. Later, Shouta Aoi tries to prevent a recurring disaster from happening.
---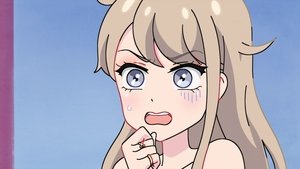 1x01 Nice to Meet You! & Look, Kitties! (April 05, 2020)
---
Gal meets Dino. Dino meets ramen. Kitties meet Dino, much to Dino's dismay. Later, Mieharu enjoys a wholesome Christmas with Dino.
---