Dwight in Shining Armor
Season 5
Dwight in Shining Armor
Season 5
First Air Date: March 21, 2021

| | | |
| --- | --- | --- |
| First Aired on | : | 2021 |
| Episodes | : | 10 episodes |
Episodes
5x10 Finale Part 2 (May 23, 2021)
---
Baldric faces Ragana in an effort to save Hexela from her trap. Hammond hunts after Dwight and Gretta at Woodside High, and Dwight and Gretta are forced to make their final stand. Chlodwig gathers reinforcements, but will they make in in time? Or will Dwight and Woodside lose everything?
---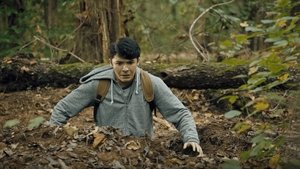 5x09 Finale Part 1 (May 16, 2021)
---
Dwight in left reeling in the absence of the Rogemorians. But when he sees an emergency signal while on a field trip, he realizes his time with his friends may not be over. Yet danger is looming over Woodside: Ragana is still determined to raise an army of stone soldiers and build a new Rogemore in the 21st century. It's up to Dwight to stop her.
---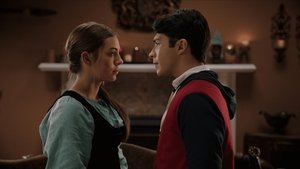 5x08 The Scrying Pool (May 09, 2021)
---
Hammond and Ragana plot their next move to complete the Scrying Pool and kill Gretta and Baldric. Dwight and Gretta prepare for battle, restored memories from their pasts weighing heavily on their minds.
---
5x07 Flashback (May 02, 2021)
---
Macklyn helps Dwight, Gretta, and Baldric find ingredients for a counter spell to stop the memory thief and pledges to bring reinforcements to aid in the fight. Dwight and Gretta are forced to confront their past together. Hexela returns with news about the stone soldiers and who is trying to bring them back.
---
5x06 The Memory Thief Part 2 (April 25, 2021)
---
Dwight and Gretta are struggling to piece together the appearance of a mysterious creature. But time is running out for them to solve the mystery. Mr. Hammond and Baldric are still missing, and Jacopo is down for the count. Can Dwight and Gretta stop the memory thief before more casualties occur?
---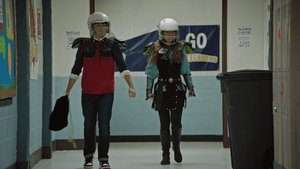 5x05 The Memory Thief Part 1 (April 18, 2021)
---
Dwight's teacher appreciation brunch turns disastrous when a mysterious creature tears up the venue. But when Dwight and Gretta search for answers, they find all the witnesses are missing memories of that day. Zeke, the school reporter, may be Dwight and Gretta's only hope for getting to the bottom of the mystery.
---
5x04 Brodogg (April 11, 2021)
---
Baldric's brother, Brodogg, drops by Gretta's house unexpectedly and convinces Baldric to train him in magic. At the same time, Dwight and Gretta are at the mercy of their RealBaby parental-training dolls for a school project. During a sleepless night of fake baby watching, Gretta discovers Brodogg might have other motives for showing up.
---
5x03 What's Amiss? (April 04, 2021)
---
Deep in the forest of Woodside, Baldric and Hexela discover a stone soldier that leads them to a witch's lair. When they find the witch's remains, Hexela contacts the witch's spirit and uncovers a murder mystery. Meanwhile, Gretta receives a mysterious package. Unable to resist opening it, she instantly finds herself teleported onto a stormy ocean.
---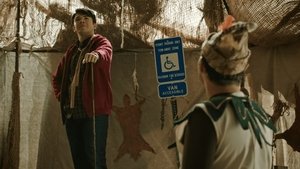 5x02 The Clapper (March 28, 2021)
---
When Gretta gives sanctuary to elven princess Pridwyn, Pridwyn decides she wants Dwight as her Champion. With the help of her butler, Pridwyn places Dwight under a spell to turn him into an elf Champion. Gretta must use all her wits if she's to break the spell and keep her Champion where he's meant to be.
---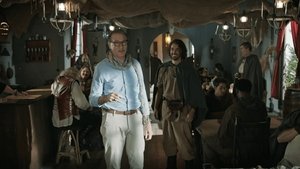 5x01 Forks Up (March 21, 2021)
---
Jacopo is the new owner of the Swine & Slosh tavern, and after taking money from several elderly women as an investment, he has invited the very popular Forks Up! food review show to come grade the restaurant. Now Dwight must schmooze Nick Reeves, the host of Forks Up! to keep the Tavern from going under and keep the women from losing their money.
---