Dwight in Shining Armor
Season 3
Dwight in Shining Armor
Season 3
First Air Date: March 15, 2020

| | | |
| --- | --- | --- |
| First Aired on | : | 2020 |
| Episodes | : | 10 episodes |
Want to see ?
Trailer: Dwight in Shining Armor Season 3 Trailer
Episodes
3x10 Dead Dead (May 24, 2020)
---
Dwight, Gretta, Baldric, and Hexela face off with the Tovenars across a portal that exposes the Temple of Immortal Flame, the key to the Tovenars power. Sir Aldred and Sporg arrive with the bones of their fallen brethren, ready to resurrect an army of evil wizards.
---
3x09 Uncle Arnolf (May 17, 2020)
---
Sir Aldred and Sporg find the reliquary of tovenar bones but hit a few snags along the way. Uncle Arnolf responds to Gretta's plea, agreeing to help her.And a reformed thief gives Dwight and Gretta the information they need to get ahead of the Tovenars.
---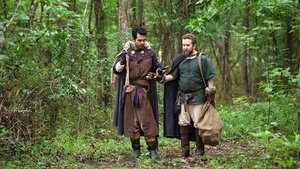 3x08 Sporg (May 10, 2020)
---
Sir Aldred ambushes Baldric and Hexela and steals the most dangerous thing he could. Captured in the Basement of the Swine & Slosh, Dwight and Gretta are forced to watch Sir Aldred carry out his evil plan.
---
3x07 A Bone to Pick (April 26, 2020)
---
Dwight, Gretta, and Zeke investigate the dozens of mysterious holes that are being dug in Woodside for no apparent reason. Clues lead them to Mr. Dale, who is in shambles and about to crack. Hexela and Baldric track a Tovenar and learn that the end of the world is nigh. Dwight and Gretta go with Mr. Dale to the Swine & Slosh Tavern to retrace his steps.
---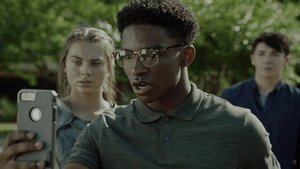 3x06 Lake Monster (April 19, 2020)
---
Sightings of a large creature in Woodside Lake rouse the suspicions of Zack, the school newspaper editor. Dwight and Gretta are recruited to help, only to find out that the creature is Winnie the Wyvern with an urgent message for Dwight.
---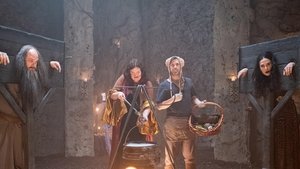 3x05 Just Desserts (April 12, 2020)
---
A herald appears on Gretta's doorstep, inviting Dwight and Gretta to attend a medieval trial at the Swine & Slosh where the defendant is a cow accused of raucous behavior. Hexela and Baldric find themselves trapped by Madgie the Witch who won't leave Baldric alone until her offer is accepted.
---
3x04 Mirabel (April 05, 2020)
---
Gretta refuses to attend the Woodside High Sweetheart's Dance for fear of it being ruined like her coming-of-age ball. Meanwhile, Baldric dives headfirst into party planning with the students of Woodside. But on the eve of the dance, an angry ghost with a grudge against Gretta makes its presence known.
---
3x03 Fancy Pants (March 29, 2020)
---
While helping Gretta and Baldric do some Spring cleaning, Dwight finds an outlandish pair of pants that lead the wearer back to the lair of an ancient evil court Jester.
---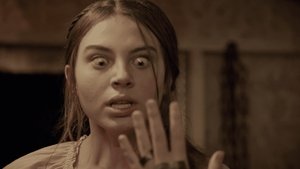 3x02 Glimpse (March 22, 2020)
---
Dwight, Gretta, and Chlodwig get a shocking vision of their future. Gretta refuses to accept that future and makes plans for the three of them to avoid it. Hexela and Baldric take an inventory of Ragana's belongings and find way more than they can handle.
---
3x01 Wishy Washy Part 2 (March 15, 2020)
---
Ragana seeks refuge in the Witches Inn while imprisoning Dwight and casting a spell over him to attempt to get wishes out of the wish turtle. Hexela, Baldric, Gretta, and Chlodwig follow Ragana to the Wtiches Inn and hatch a plan to finish the witches brawl with Ragana to release Dwight.
---