Barbie: Dreamhouse Adventures
Go Team Roberts: 2
Barbie: Dreamhouse Adventures
Go Team Roberts: 2
First Air Date: January 19, 2020

| | | |
| --- | --- | --- |
| First Aired on | : | 2020 |
| Episodes | : | 13 episodes |
Episodes
5x13 Close-Knit Friendship (April 12, 2020)
---
When Barbie, Teresa and Nikki are asked to write their school song, they learn a lesson in working out creative differences.
---
5x12 Dreamhouse Holidays (April 05, 2020)
---
It's Christmastime at the Roberts House, but not all is holly jolly. Barbie and Ken can't find the perfect gift for each other for Christmas, Stacie and Skipper take drastic measures to get a good gift for each other, and the whole family has to prevent Chelsea from finding and opening the presents before Christmas morning.
---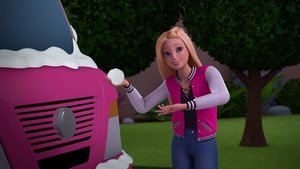 5x11 It Snows in Malibu (May 29, 2020)
---
Barbie and friends take the camper out to spend some quality time together.
---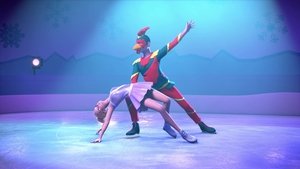 5x10 Chicken Masked Mystery on Ice (April 22, 2020)
---
With a new ice rink in town, Barbie and her friends put on a show to promote it. However, Nikki gets hurt before the show, and their only choice for a replacement is a mysterious yet skillful chicken-masked ice skater.
---
5x09 The Curse of the Miner's Ghost (April 15, 2020)
---
Aunt Adele's inn is haunted by a ghost of a miner.
---
5x08 Barbie's Day Off (April 08, 2020)
---
Just before a chemistry project presentation, Barbie falls ill. However, she doesn't want to take a day off and tries to figure out some way to attend the presentation without letting her project partners down. Meanwhile, Trey fakes an illness to play hooky, but runs into trouble when the principal catches him out of school.
---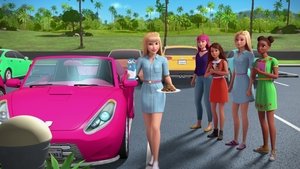 5x07 The Copy Cat (April 01, 2020)
---
To get attention of the school, Tammy decides to imitate Barbie. When it goes too far, Barbie begins to feel deprived of her individuality. Meanwhile, Trey is struggling to find a gift for his mother. Also, Stacie and Chelsea agree to babysit a fashionable macaw, and end up losing him. The macaw lands up at the Reardons' home, and Trey's mother loves him. How will the Robert sisters get him back?
---
5x06 Dude Fight (February 23, 2020)
---
The Dudes & Trey get into a fight that results in the Dudes befriending Barbie instead. Without the Dudes, Trey finds a friend in Ken when they bond over a video game.
---
5x05 Three Ring Dreamhouse (February 16, 2020)
---
Barbie feels horrible when outside commitments keep her from taking Chelsea to her first circus, so Barbie decides to make up for it by putting on a circus at the Dreamhouse.
---
5x04 Family Fun and Games (February 09, 2020)
---
After the Roberts camper goes down and breaks, to get the money to replace it, Barbie and her sisters has to compete in game show that tears families down.
---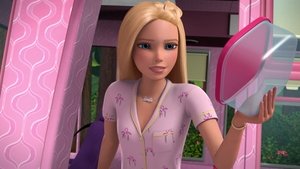 5x03 Barbie, Brownies and Bears, Oh My! (February 02, 2020)
---
When the Roberts go on a camping trip, Barbie makes brownies that no one can resist, but forbid anyone from eating them until the second night around the campfire, per family tradition. When someone eats the entire batch the night before though, the Roberts clan band together to figure out "whodunnit".
---
5x02 Nothing to Fear (January 26, 2020)
---
On Halloween, after watching a scary vampire movie, Chelsea believes that Barbie is a vampire along with her friends and try's to destroy them.
---
5x01 Spirit Week (January 19, 2020)
---
Barbie, Tammy and all of Golden Beach High team up to defeat their rivals, Empire Coast High -- which tests Tammy's loyalties due to them being her old school.
---