.hack
.hack//Legend of the Twilight
.hack
.hack//Legend of the Twilight
First Air Date: January 09, 2003

| | | |
| --- | --- | --- |
| First Aired on | : | 2003 |
| Episodes | : | 12 episodes |
Rena and her twin brother Shugo enter The World, a massive online RPG. Playing as the limited edition characters Kite and Black Rose, the siblings encounter powerful monsters capable of sending players into real world comas. To save themselves—and The World—Shugo and Rena must unlock the secrets of the mysterious twilight bracelet before it's too late!
Want to see ?
Trailer: .hack//Legend of the Twilight - AVAILABLE NOW - Trailer
Trailer: .hack//Legend of the Twilight - Coming Soon - Trailer
Episodes
2x12 The Legend Begins (March 27, 2003)
---
A virus prevents the party from achieving victory in battle. With data drain left as the only option, Shugo must use his abilities like never before to save Rena.
---
2x11 The End of the World (March 20, 2003)
---
After fending off a dangerous wave of attacks, the group learns of Aura's plan to maintain the balance of The World through the use of unconventional methods.
---
2x10 Capital of Illusion (March 13, 2003)
---
Shugo continues his training with the group, and their teamwork is tested by the appearance of a new monster.
---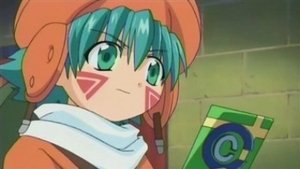 2x09 Footsteps of Collapse (March 06, 2003)
---
Shugo uses a new ability to try and reach Rena. The two are almost united, but a rogue AI complicates the situation.
---
2x08 The Solitary Knight (February 27, 2003)
---
Balmung has his role as an administrator taken away, and Rena attempts to contact Shugo with the help of Aura.
---
2x07 Twilight Moon (February 20, 2003)
---
Rena remains in a comatose state and is unable to log out of The World. Balmung reveals that several other users have been affected in a similar way.
---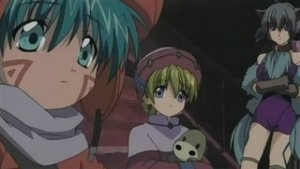 2x06 Trap of the Hot Steaming Water (February 13, 2003)
---
The search for Rena begins. A mysterious message leads the search party to a dangerous location. The party is caught off guard by heartbreaking news.
---
2x05 Mansion of Terror (February 06, 2003)
---
Rena falls into a trap that was intended for Shugo. Her disappearance leaves the group wondering where she's gone.
---
2x04 Tanabata Night (January 30, 2003)
---
Sanjuro begins to train Shugo, and Rena is selected as the damsel in distress in an event that can make wishes come true.
---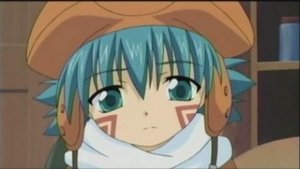 2x03 The Phoenix Feather (January 23, 2003)
---
Shugo levels up by letting the members in his party do all the work. Next, he helps another player whose sick grunty can only be cured with an item located in a dangerous part of The World.
---
2x02 Kite's Bracelet (January 16, 2003)
---
Balmung decides to throw an event to make cherry blossom trees bloom, which Shugo, Rena, and their new sidekick Mireille decide to attend. After a monster appears, Shugo must rely on a furry friend for help in battle.
---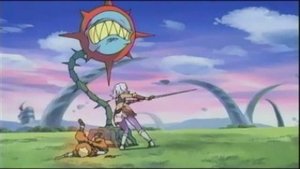 2x01 The Legendary Hero (January 09, 2003)
---
After winning a contest, twins Shugo and Rena enter The World as legendary hacker characters. Shugo is defeated by an unexpectedly powerful monster, which leads to his resurrection by a mysterious woman.
---