Civil Servant
Season 1
Civil Servant
Season 1
First Air Date: March 24, 2019

| | | |
| --- | --- | --- |
| First Aired on | : | 2019 |
| Episodes | : | 12 episodes |
Episodes
1x12 The dinosaur park (June 02, 2019)
---
Lazar turns to Ana for help in order to prevent a terrorist attack on the Children's Fair. Milojevic wants Lazar to be killed. Maja remains the only person that can give him shelter. Who will prevail- those he hurt or those he indebted?
---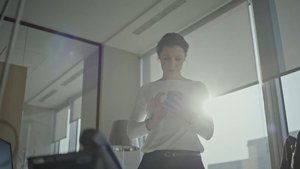 1x11 Betrayal (May 26, 2019)
---
Lazar is betrayed by Ana and renounced by the Service. Dietrich is seriously wounded and one Islamist is on the run with everything he needs to carry out an attack in Belgrade. Lazar decides to spend the night with the one person that has not betrayed him. The next day, he continues to pursue the Islamist and discovers that a horrific attack is being prepared for a Children's Fair being opened by the US Ambassador. Even worse, Lazar's own son Milutin will be at the fair and he now faces an adversary he cannot defeat alone.
---
1x10 Look who's back (May 19, 2019)
---
The BIA learns that their most prominent German adversary, Dietrich-who they thought would never dare set foot again in Serbia-has actually entered the country again via his Russian connections. What they don't know, is that his mission is to arm the two Islamists Lazar has been warning about. Lazar leaks his information to the press, his most senior boss Milojevic is enraged and decides to retire him, but not before he does something to tear Lazar's world apart.
---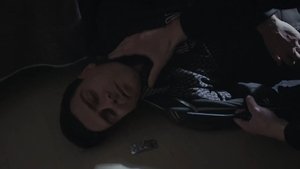 1x09 Keeping his word (May 12, 2019)
---
A terrorist attack in Munich sends the BIA into chaos. Their Western colleagues are exerting pressure to obtain absolutely everything that the BIA know about the event. The US calls back its personnel from Belgrade, believing that the Russians have infiltrated the CIA and are closing in. The Americans want the BIA to extradite Hamed. Lazar opposes this and keeps his word to Hamed by safely hiding him in a Serbian prison. Lazar urgently calls for a higher state of alert, he is sure that some of the Islamists, supposedly handed over to Slavko may still be free in Serbia.
---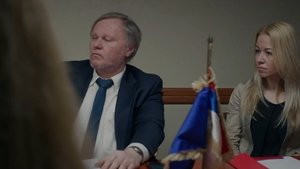 1x08 Easter Service (May 05, 2019)
---
Lazar promises Ana that they will spend a peaceful Easter as a family, however both the BIA and CIA engage in rigging the Serbian Homeland Alliance Party election. Lazar and Bakrac-his new boss-on one side and Slavko on the other manage the operation from their homes. The election decision is down to one man, the party ideologist and veteran of the Serbian political scene, Smiljan Vucetic, who unpredictably defies the pressure from both agencies. Soon both the BIA and the CIA realize that a much more critical event is lurking around the corner: an event that will ...
---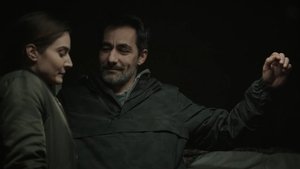 1x07 The translator (April 28, 2019)
---
Through Hamed, Lazar finds a Syrian translator, Faisal, who works with Syrian migrants, but is actually an Islamic terrorist group courier. Lazar follows Faisal to Belgrade and learns that Faisal not only works for the terrorists, but also for a nongovernmental organization financed by the US government. This information doesn't change the plan: Lazar and Colonel Slavko-a former war-lord-usually on different sides, now need to work together. They raid the refugee camp and arrest a group of radicalized migrants. Lazar is preparing for Easter with his family, which ...
---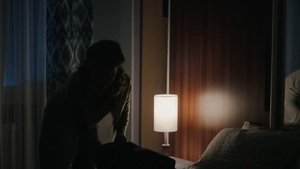 1x06 All that glitters (April 21, 2019)
---
After a failed operation to infiltrate the Sanjak Islamists, Lazar is facing suspension. He manages to stay on mission by personally infiltrating the Islamic network through Hamed, a jeweler who he approaches through an underground informant. Lazar has no idea who he is dealing with. Hamed is perversely obsessed with sex, drugs, and hardcore music, but he is also a cunning negotiator.
---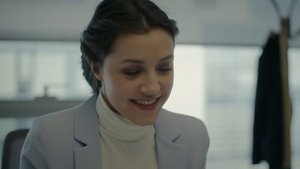 1x05 Something's not right (April 14, 2019)
---
Lazar's wife, Ana, suspects him of having an affair with his informer, Milica, after finding a dedication in a book and starts her own investigation. Lazar is oblivious to Ana as his professional life is in chaos. Maja is traumatized by the previous mission and Lazar is given a near impossible task: to place Slavko- Ayatollah's main player in Serbia-under surveillance. The BIA gets a request from its American colleagues to help with the Islamic network in Sanjak and they prepare a very risky plan that Lazar's team must execute.
---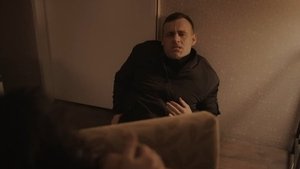 1x04 Lazar meets his match (April 07, 2019)
---
Lazar's contacts in international foundations lead to a major breakthrough in the Radmilovic case. Milojevic sends Lazar to discover the connection between US agencies and the death of the controversial politician. The investigation leads Lazar to an enigmatic American official from Trump's administration, Ayatollah. Even in their first encounter, Lazar realizes that he has met with a powerful adversary. With his informer Maja's help, he attempts to get closer to Ayatollah, but as it turns out they will all be in mortal danger and blood will be shed again.
---
1x03 Don't mess with the Service (March 31, 2019)
---
After a dramatic extraction from Kosovo, Karadzic's assassin is brought to Serbia where BIA Director Milojevic decides to punish him personally. The BIA saves face and shows that it should not be messed with, but unease settles in its ranks. Lazar gets orders to employ the network of his associates and start an extensive investigation into the murder of Radmilovic, as the BIA does not buy the official version presented by the police and Interpol.
---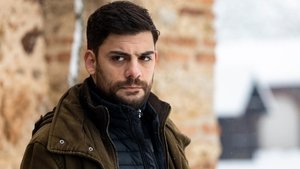 1x02 New Year's Eve part 2 (March 24, 2019)
---
While the whole country is getting ready for New Year's Eve, BIA agent Lazar Stanojevic's routine mission to compromise a German agent takes an unexpected turn. A controversial Serbian politician, Radmilovic, is assassinated in front of his eyes and things get even murkier when the BIA's Deputy Director, Karadzic, is shot by his own bodyguard. The BIA locates the bodyguard in Kosovo where they must swap him for an Albanian criminal with an unusual understanding of honor.
---
1x01 New Year's Eve (March 24, 2019)
---
A young, ambitious Serbian Secret Service (BIA) agent, Lazar Stanojevic is negotiating the rules of the international spy game in the modern world. His usual routine operations start to spin out of control when two high profile murders in 24 hours reinforce to him that Serbia is entering a new period of instability. As Lazar becomes involved with finding the killers, a hidden power play between the BIA, the Russians, the Germans, and the Americans gradually becomes apparent. This is a potent fuse for the ticking time bomb of Islamist terrorists, manipulative ...
---