Caprica
Season 1
Caprica
Season 1
First Air Date: January 21, 2010

| | | |
| --- | --- | --- |
| First Aired on | : | 2010 |
| Episodes | : | 18 episodes |
Set nearly 60 years before the popular "Battlestar Galactica" series, this prequel traces the progress of two prominent families, the Graystones and the Adamas, in the peaceful world of the 12 Colonies. An act of terrorism has tragic consequences for both families, which shapes the future of the battle for humanity.
Episodes
1x18 Apotheosis (November 30, 2010)
---
Daniel, Amanda, and Zoe race to stop Clarice's master plan and save thousands of lives before Caprica is changed forever.
---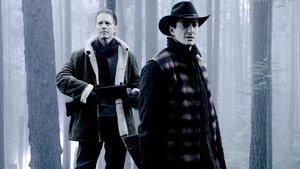 1x17 Here Be Dragons (November 23, 2010)
---
The Graystones find Zoe with a vengeful Clarice closing in, while the Ha'La'Tha turns on the Adama brothers.
---
1x16 The Heavens Will Rise (November 16, 2010)
---
The Graystones search New Cap City for Zoe, while Lacy uncovers a mystery about the Cylons. Clarice learns the truth about Amanda.
---
1x15 The Dirteaters (November 09, 2010)
---
Joseph and Sam Adama revisit their past on Tauron and must make a decision about where their loyalties lie. Daniel discovers Zoe's avatar has survived, while Duram is burned at the GDD.
---
1x14 Blowback (November 02, 2010)
---
Lacy's journey to Gemenon turns into a life or death race against the clock. The pressure on Amanda and Duram for evidence mounts as Clarice gets one step closer to Apotheosis.
---
1x13 False Labor (October 26, 2010)
---
Sam Adama's illegal gun trade puts his life in danger, as he turns to an unlikely ally for assistance. Daniel's involvement with the Ha'La'Tha deepens.
---
1x12 Things We Lock Away (October 19, 2010)
---
Lines of loyalty have been drawn. Where do you stand?
---
1x11 Retribution (October 12, 2010)
---
Daniel's deal with the Ha'la'tha leads to some unpalatable choices.
---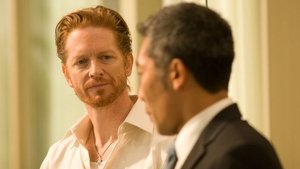 1x10 Unvanquished (October 05, 2010)
---
Having lost both his wife and company, Daniel approaches the Ha'la'tha with a deal to capitalise on virtual avatars as a means of defeating grief.
---
1x09 End of Line (March 26, 2010)
---
When Daniel finally sets a deadline for resetting the U-87 Cylon - and unknowingly ending Zoe-A's existence as she knows it - she makes a desperate attempt to save herself. But when her plan backfires, she finds herself out of time and out of options.
---
1x08 Ghost in the Machine (March 19, 2010)
---
Daniel is beginning to suspect that Zoe-Avatar is in the robot, but his pleas for his daughter to reveal herself go ignored. In an effort to flush her out, he launches a campaign of psychological torture, resulting in escalating tests that force Zoe into a choice she cannot take back.
---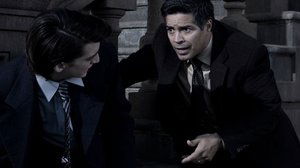 1x07 The Imperfections of Memory (March 12, 2010)
---
Amanda's life spirals out of control as she begins to see visions of her brother, who died years earlier. As a result, Clarice sees an opportunity to gain her trust and we learn a dark secret from Amanda's past that could have major implications for her life with Daniel.
---
1x06 Know Thy Enemy (March 05, 2010)
---
Tomas Vergis confronts Daniel over the theft of the meta-cognitive processor and the two workers who were murdered in the robbery. However, his means of revenge aren't quite what Daniel expects.
---
1x05 There is Another Sky (February 26, 2010)
---
The avatar of Tamara Adama wanders V-World, unaware that she died nearly a month ago in the MagLev bombing and discovers a new side to V-World -- New Cap City, a place where people live random lives of violence and crime in search of the game's elusive meaning.
---
1x04 Gravedancing (February 19, 2010)
---
Daniel preps himself to go on the popular Backtalk with Baxter Sarno to put a good spin on his daughter's role in the bombing tragedy, despite protests from Amanda who is unaware that Sam is waiting for his moment to carry out his brother's requested hit.
---
1x03 The Reins of a Waterfall (February 05, 2010)
---
Following Amanda's public revelation that their daughter was responsible for the MAGLEV tragedy, the Graystones must face the wrath of angry Capricans.
---
1x02 Rebirth (January 29, 2010)
---
Zoe's avatar tries to adapt to her new life inside a robot's body while the Graystones and the Adamas cope with their losses. Elsewhere, Lacy dines with Sister Clarice, and young Will Adama spends some quality time with his shady uncle.
---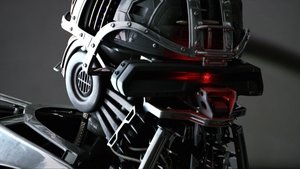 1x01 Pilot (January 22, 2010)
---
58 years before Battlestar Galactica, an astonishing breakthrough is taking shape on the planet Caprica. The creator of a failing urban combat robot project tries to bring a virtual copy of his dead daughter into the real world, using a stolen processor, his combat chassis and her code. He thus creates the Cybernetic Life form Node or CYLON. The rapidly evolving spheres of human and mechanical engineering have collided, along with the fates of two families. Joined by tragedy in an explosive instant of terror, two rival clans led by powerful patriarchs, Joseph Adama (Esai Morales) and Daniel Greystone (Eric Stoltz) duel in an era of questionable ethics, corporate machinations and unbridled personal ambition as the final war for humanity looms.
---