Case File nº221: Kabukicho
Season 1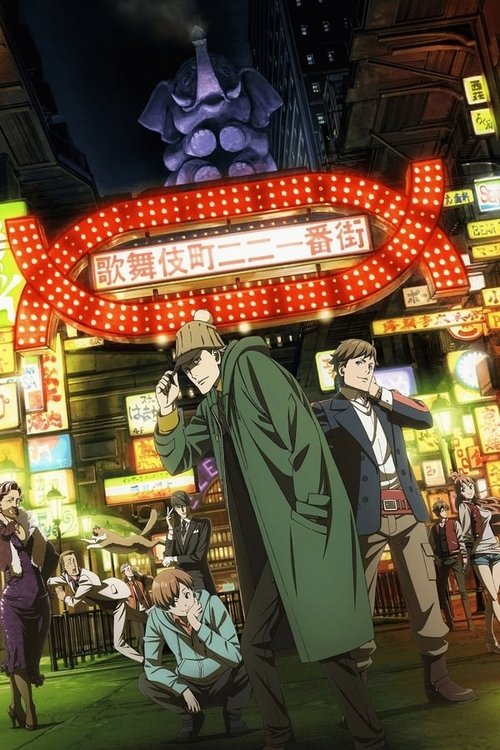 Case File nº221: Kabukicho
Season 1
First Air Date: October 10, 2019

| | | |
| --- | --- | --- |
| First Aired on | : | 2019 |
| Episodes | : | 24 episodes |
Episodes
1x24 Episode 24 (March 12, 2020)
---
---
1x23 Episode 23 (March 05, 2020)
---
---
1x22 Episode 22 (February 27, 2020)
---
---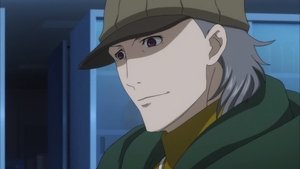 1x21 Episode 21 (February 21, 2020)
---
---
1x20 Episode 20 (February 20, 2020)
---
---
1x19 Episode 19 (February 14, 2020)
---
---
1x18 Episode 18 (February 13, 2020)
---
---
1x17 Episode 17 (January 31, 2020)
---
---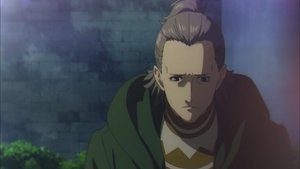 1x16 Episode 16 (January 30, 2020)
---
---
1x15 Episode 15 (January 24, 2020)
---
---
1x14 Episode 14 (January 17, 2020)
---
---
1x13 Episode 13 (January 10, 2020)
---
---
1x12 No More Nyan-Nyan (December 27, 2019)
---
The detectives try to cheer up after a hard week. Mrs. Hudson sends them after her missing cat to keep their minds occupied.
---
1x11 Jack the Ripper (December 20, 2019)
---
The identity of Jack the Ripper is revealed when Sherlock finally makes his move.
---
1x10 Now Hiring Psychics (December 13, 2019)
---
A badly depressed Watson struggles to come to terms with his new life, as Sherlock vows vengeance on Jack the Ripper.
---
1x09 That Woman's Pad (December 06, 2019)
---
Jack the Ripper is after Irene's life, and Sherlock and Watson must take extraordinary steps to protect her.
---
1x08 Don't Take Off the Swimsuit (November 29, 2019)
---
Irene joins the team as they track down a medical chart in the possession of an infamous blackmailer, while Sherlock gets stuck with childcare duties.
---
1x07 Wife Looks Into the Future (November 22, 2019)
---
Watson gets his first solo case as Sherlock sends him to investigate the home of the mysterious Irene Adler.
---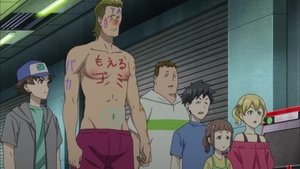 1x06 Kobayashi the Man, Giving It His All (November 15, 2019)
---
Kobayashi runs into his old boss from his time in the Kaneko Gang. When one of the Kabukicho Irregulars steals a valuable sticker from the gangster, he'll have to risk it all to help them out.
---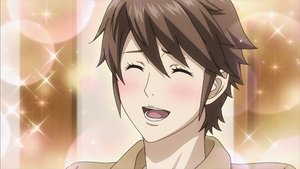 1x05 Offside is the Best Side (November 07, 2019)
---
Mary's decided she wants to go to an expensive school, and Lucy decides to raise the money. But getting big money fast means taking big risks...
---
1x04 The Water's Usually Hot (October 31, 2019)
---
Now that he's broke, Watson has to use the public bath. But there's murder waiting for him there, too!
---
1x03 The Dream of Fuyuto Kyokgoku, the Ace (October 24, 2019)
---
A nephew is framed for the murder of his uncle, and it's up to Sherlock to clear his name.
---
1x02 Why Not Join the Staring-At-Eye-Moles Squad? (October 17, 2019)
---
A woman is hired as an idol for her beautiful moles under her eyes. But when the day of her big show comes, the producer disappears! Is a crime involved?
---
1x01 Hello Detectives (October 10, 2019)
---
Something strange has been happening to John Watson. He goes to the detectives in Kabukicho for help, but they're even weirder!
---