Gabby Duran and the Unsittables
Season 2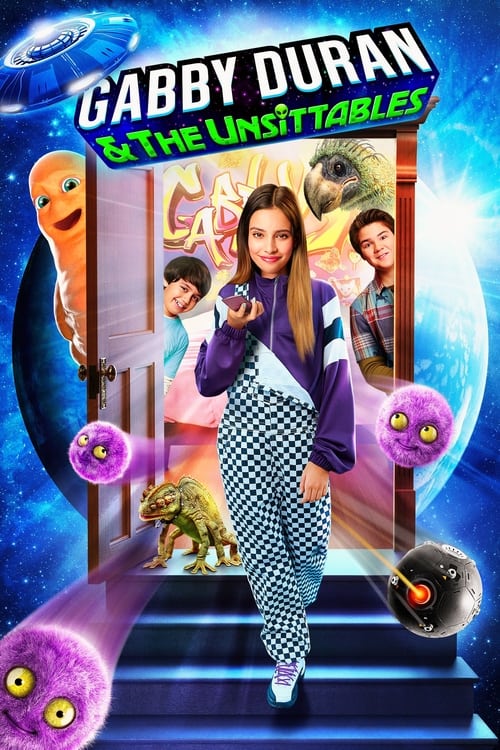 Gabby Duran and the Unsittables
Season 2
First Air Date: June 04, 2021

| | | |
| --- | --- | --- |
| First Aired on | : | 2021 |
| Episodes | : | 21 episodes |
Episodes
2x21 Episode 21 (January 01, 0001)
---
---
2x20 Episode 20 (January 01, 0001)
---
---
2x19 Episode 19 (January 01, 0001)
---
---
2x18 Episode 18 (January 01, 0001)
---
---
2x17 Episode 17 (January 01, 0001)
---
---
2x16 Fountain of Ruth (October 29, 2021)
---
---
2x15 The Fault in Our Star Night, Part Two (October 22, 2021)
---
---
2x14 The Fault in Our Star Night, Part One (October 15, 2021)
---
---
2x13 Shoe-Dun-It (October 08, 2021)
---
---
2x12 Dinas and Dougs (September 17, 2021)
---
When Dina introduces Gabby and Olivia to her new boyfriend, Doug, the girls discover that while he may be a prince, he also has an extraterrestrial secret.
---
2x11 Welcome to the Club (September 17, 2021)
---
When joining the Latinx club fuels an identity crisis within Gabby, she goes overboard in her efforts to impress the group with her knowledge of all things Latinx.
---
2x10 GOAT of the Month (August 06, 2021)
---
With the goal of getting into the GOAT of the Month magazine, Gabby and Wes decide to perform a duet at an open mic night, but Gabby invites an alien-made problem.
---
2x09 The Bubble (August 06, 2021)
---
Scary news headlines inspire Gabby to take on all the world's issues at once by assembling a team of aliens to combat it, but she accidentally releases a whole new calamity.
---
2x08 A Song of Gabby & Susie (July 30, 2021)
---
Gabby teams up with her bitter rival, Susie, to masquerade as best friends in order to win a contest to meet her favorite YA book author.
---
2x07 Dude, Where's My House? (July 16, 2021)
---
When Gabby leaves Jeremy unattended during a babysitting job, she finds he has lost Swift's house in a bet with Jimbuk. Together, they must retrieve the house before Swift returns.
---
2x06 The Mile (July 09, 2021)
---
With the Congressional Fitness Test coming up, Gabby dreads her least favorite physical activity-running. She devises a plan to get out of it that causes mayhem for Swift.
---
2x05 Mimi from Miami (July 02, 2021)
---
Gabby gets sucked into a game of one-upmanship when her friend Mimi from Miami visits to celebrate their shared birthday.
---
2x04 Ratita and the Ultras (June 25, 2021)
---
Unaware of its significance, Gabby sells a cherished family heirloom. While getting it back, she realizes that she should take a more active interest in her family history.
---
2x03 The Vibe (June 18, 2021)
---
Gabby is initially resistant when she discovers that Wes and Sky are into each other, fearing a change in the "vibe."
---
2x02 Gabby's Big Break (June 11, 2021)
---
Gabby has trouble stepping away when Swift makes her take a break from babysitting.
---
2x01 Mom Wipe (June 04, 2021)
---
Dina tells Gabby she's in over her head and forbids her from babysitting aliens.
---