Helen's Polar Challenge for Sport Relief
Season 1
Helen's Polar Challenge for Sport Relief
Season 1
First Air Date: January 23, 2012

| | | |
| --- | --- | --- |
| First Aired on | : | 2012 |
| Episodes | : | 9 episodes |
Episodes
1x09 Episode 9 (March 19, 2012)
---
On 22 January 2012, Blue Peter's Helen Skelton completed an epic 500-mile trek to the South Pole for Sport Relief, using three modes of transport: kite skiing, cross country skis, and - in a world first - by bike. This is the story of how she made that gruelling journey, experiencing temperatures twice below that of a household fridge freezer. As well as dealing with temperatures of -36 degrees, she had to battle with blisters, not washing for weeks on end, and a cough that threatened to give her pneumonia.
---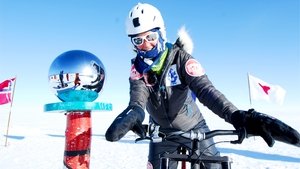 1x08 Episode 8 (March 12, 2012)
---
Helen is now past the halfway mark on her 500-mile Sport Relief Challenge to the South Pole. In this episode, she takes the decision to park her fastest mode of transport - the kites - as she wants to try and complete the remaining miles with just the bike and skis. Helen's decision to ditch the kites does not go down well with her Norwegian team-mate Niklas. Now the pair will have to travel at least 14 hours a day if they have any chance of completing the challenge in time. However, the constant physical demands of the longer days and the cold of Antarctica starts to affect Helen's health as she picks up a nasty cough. Has ditching the kites put her whole trip in jeopardy?
---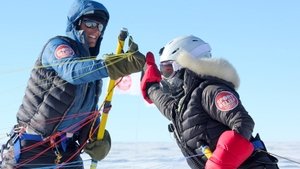 1x07 Episode 7 (March 05, 2012)
---
It is just day two of Helen's 500-mile Sport Relief trek to the South Pole, and already she is behind schedule. But Helen hopes to make up the miles by using the kites. The extreme conditions of Antarctica are starting to take their toll on Helen as she struggles to get to grips with life in the world's biggest freezer. She is forgetting her polar training and is failing to do the basics, as she finds out she is in danger of becoming seriously dehydrated.
---
1x06 Episode 6 (February 27, 2012)
---
Helen finds out if five months of training have paid off as she finally arrives in Antarctica for the start of her polar challenge for Sport Relief. Her first week is spent acclimatizing to the harsh conditions and freezing temperatures, but storms and illness make life in the world's biggest freezer even harder for Helen. After testing the three modes of transport she hopes to reach the South Pole on, it is time to start her 500-mile trek. But on day one, her choice of transport is called into question.
---
1x05 Episode 5 (February 20, 2012)
---
Helen meets her team-mate, Norwegian kite-skier Niklas Norman, for the first time as they travel to Iceland to complete the final stage of training for her Polar challenge. But will they learn the skills they need to survive the extreme cold in time?
---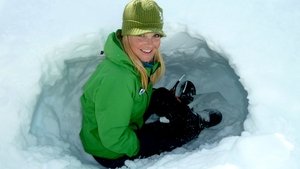 1x04 Episode 4 (February 13, 2012)
---
Helen travels to New Zealand, where she tries kite-skiing for the first time; it is the fastest and most dangerous form of transport she will be using to get to the South Pole. And can she survive her first night in a snow hole?
---
1x03 Episode 3 (February 06, 2012)
---
Helen is back in the UK to learn how to use power kites on land and in the water, as part of stage three of her training for the South Pole.
---
1x02 Episode 2 (January 30, 2012)
---
Helen travels to California to get to grips with her specially-made ice bike in stage two of her training for the South Pole.
---
1x01 Episode 1 (January 23, 2012)
---
Helen's fitness is put to the test; is she strong enough to take on her Antarctic adventure? Helen also meets the world's greatest living explorer to get some top tips on how to survive in the extreme cold.
---