Champaign Ill
Season 1
Champaign Ill
Season 1
First Air Date: December 12, 2018

| | | |
| --- | --- | --- |
| First Aired on | : | 2018 |
| Episodes | : | 10 episodes |
Episodes
1x10 I Wouldn't Sh'ma Just Yet… (December 12, 2018)
---
After an explosive encounter with Chevalier, Alf tries to put the pieces back together with Courtney, while Ronnie comes to terms with some surgical complications. But a surprise visit from an old colleague presents them with an opportunity that could change everything.
---
1x09 Stewart Copeland, Andy Summers and Sting (December 12, 2018)
---
Ronnie cashes in an old favor to convince Alf to join him on a road trip to restore what's left of their old friend—and their friendship.
---
1x08 Cherry Vintage Rascal (December 12, 2018)
---
Six months later, Alf and Ronnie are living separate lives. Ronnie burns the candle at both ends—literally—after getting promoted at The Candle Wagon, and Alf and his dad face temptations at a telemarketing conference.
---
1x07 8.1 Milligrams Per Deciliter (December 12, 2018)
---
Tensions flare as Ronnie tries to catch Alf in a lie, which turns into more lies, a giant feast neither of them wants to eat, and some fiery revelations.
---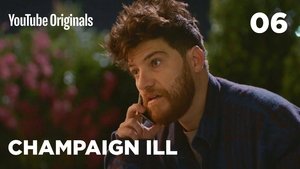 1x06 Not The PT Cruiser (December 12, 2018)
---
Ronnie's family ambushes him with the intervention from hell. Meanwhile, Alf and his dad take some big steps toward self-improvement.
---
1x05 Supreme Brick (December 12, 2018)
---
Ronnie and Alf are losing followers on social media -- fast. So with a little help from Alf's dad's Rascal fund, they hire a young influencer to boost their image online.
---
1x04 Show Me That Lamb (December 12, 2018)
---
Ronnie and Alf struggle to write a killer tribute track for Lou — but all the family drama at Alf's dad's block party keeps breaking their focus.
---
1x03 Wowee These Guys Are Good! (December 12, 2018)
---
Ronnie and Alf cycle through the stages of grief as they shop for their future selves, brainstorm next level biz plans, and make sure everyone in town knows they are doing fine—JUST F'ING FINE.
---
1x02 Loop De Loop Fastballs (December 12, 2018)
---
After being rebuked by Courtney, Alf makes a sick match on a dating app. Meanwhile, Ronnie gets a message from Lou's ghost that forces him to make some changes. And Lou's mom gives the guys their inheritance.
---
1x01 A Gangster Way To Start Your Day (December 12, 2018)
---
Ronnie, Alf and Lou have been best friends since high school. But when Lou becomes an international rap superstar, Ronnie and Alf drop everything to go along for the ride. Fifteen years later, a freak accident leaves Ronnie and Alf without their best friend — or his jet-setting lifestyle.
---