Priest
Season 1
Priest
Season 1
First Air Date: November 23, 2018

| | | |
| --- | --- | --- |
| First Aired on | : | 2018 |
| Episodes | : | 16 episodes |
Episodes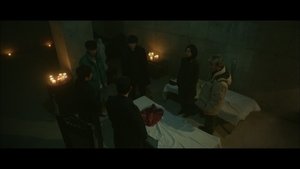 1x16 The Final Exorcism (January 19, 2019)
---
More and more innocent lives are lost as time passes by. The demon has possessed Eun Ho, and she is in dire need of an exorcism. The demon is tempting Soo Min to kill it along with Eun Ho in the name of the greater good. Tough decisions need to be made to exorcize the demon. (Source: Viu)
---
1x15 The Demon's Breath (January 18, 2019)
---
Woo Joo is sick again with an unknown cause. It is revealed that the demon that once haunted him before visited him in his dreams. Father Moon suspects it is the demon's breath that has infected Woo Joo. Soon after Woo Joo's arrival, many people around him are getting sick and having the same symptoms as Woo Joo. (Source: Viu)
---
1x14 The Demon's Trap (January 12, 2019)
---
634 Regia has located the demon and tries to exorcize it. Their plan, however, fails as the demon knew ahead of time and set a trap for 634 Regia. With some of the members detained by the police, Father Oh and Ms. Shin are the only two who can seal the demon. (Source: Viu)
---
1x13 Back To Reality (January 11, 2019)
---
Soo Min has been in a manipulated dream all this time. After finally waking up from his nightmare, he tells the members of 634 Regia about what happened in his dream. Now they are trying to find out where the demon is hiding and seal it back in the mother-of-pearl-box. They must act quickly, for Soo Min fears what happened in the dream will become a reality to relive through. (Source: Viu)
---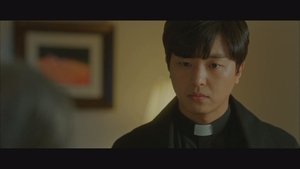 1x12 Sister Lee Gets Attacked (January 05, 2019)
---
Sister Lee was attacked during a charity event and is in a critical condition. Father Oh and others chased the culprit down but fail to catch the culprit. For not following the rules, Father Oh is now facing the possibility of being excommunicated. 634 Regia does not have too much time left. (Source: Viu)
---
1x11 The Mother Of Pearl Box Snatched (January 04, 2019)
---
Sister Lee Hae Min thought it would be for the best to transport the mother of pearl box to a safer place. However, the mother of pearl box is snatched by the mysterious man who attacked Yong Pil. Meanwhile, Eun Ho has decided to give up on going to Venezuela to be near Soo Min. (Source: Viu)
---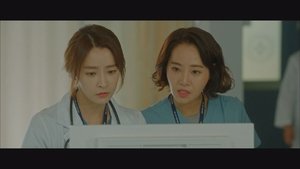 1x10 The Fate Of 634 Regia (December 22, 2018)
---
Sister Hae Min and Bishop Kwak are discussing the future of 634 Regia following the incidents that led to Ki Sun's demise. Bishop Kwak suggests its closure but Sister Hae Min disagrees pronouncing that its sacrifices have been greatly beneficial to the religious order. She confirms her conviction with a mention of the message from the Vatican for it to remain. Meanwhile, Soo Min and Mi Yeon continue the efforts in adapting to the reality without Ki Sun.
---
1x09 The First Encounter (December 21, 2018)
---
Soo Min and Eun Ho are having a meeting with Sister Hae Min who claims to know the way to bring back both of their lost memories but with a risk. Eun Ho decides to participate in the ritual desiring to identify the cause of her lost memories and Soo Min also agrees. In the flashback, Soo Min and Eun Ho first make acquaintance and find more about each other through a volunteer project at a remote island.
---
1x08 New Leader Discovered (December 15, 2018)
---
Do Kyoon feels remorse about what had befallen Kyung Ran, while she as a demon tries to convince him that Father Moon was the cause. When her persuasion fails, she begins to overtake him instead. Yong Pil finds another party in the photo evidence and informs Father Moon that it was the photographer. Father Moon then starts to make his move with the new lead possessed.
---
1x07 Kyung Ran's Death (December 14, 2018)
---
After encountering and attempting to exorcize an energumen, Kyung Ran is murdered. Although it was the energumen controlling her body, it looked as if Kyung Ran took her own life. This tragedy causes Detective Koo grave sadness but he is forced to lie in order to hide the existence of 634 Regia.
---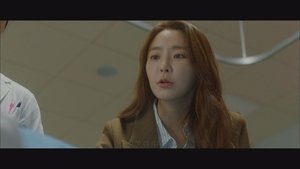 1x06 Dr. Ham, Stay Away from the Hospital (December 08, 2018)
---
The new energumen, Jae Moon runs away from the hospital, and the members of 634 Regia try their best to catch him. Father Moon senses something dangerous and asks Eun Ho to take a leave and stay away from the hospital. Meanwhile, Eun Ho receives a call from her fellow doctor, Tae Hyun, and heads to the hospital in the middle of the night.
---
1x05 Didn't I Warn You? (December 07, 2018)
---
As soon as they get rid of the devil inside So Mi's body, a new energumen starts attacking people in the hospital. Ms. Sung gets an attack and Eun Ho sends a footage file of the incident to Soo Min and Father Moon as she finds it strange. Soo Min and Father Moon start finding the new energumen.
---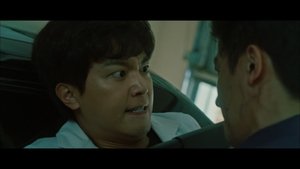 1x04 I Saw My Dad (December 01, 2018)
---
Soo Min sees his dad in Mi So's unconsciousness. Eun Ho and Soo Min perform an exorcism on Mi So under Father Moon's control. Father Moon plans that Eun Ho enters Mi So's subconscious through hypnosis and gets rid of the demon. And when being hypnotized, Soo Min sees Eun Ho in a gown.
---
1x03 A New Way to Defeat the Evil Spirit (November 30, 2018)
---
Soo Min tries to make Eun Ho believe about exorcism. After helping Woo Joo, Soo Min realizes that the evil spirit has moved onto someone else's body. Eun Ho gets an attack from Mi So, and Father Moon finds another way to defeat the evil spirit. Later on, Father Moon decides to let Soo Min enter Mi So's subconsciousness in order to help Mi So from the evil spirit.
---
1x02 Medical Help Won't Work (November 24, 2018)
---
Eun Ho stops Soo Min from performing an exorcism on Woo Joo and takes him back to the hospital. Certain that Woo Joo is possessed, Father Moon gets consent from the Vatican and convinces Woo Joo's mother that medical help won't help Woo Joo. When they transfer Woo Joo to another hospital, Father Moon and Soo Min take Woo Joo to a place to perform the ritual. Meanwhile, Father Jeong commits suicide in prison.
---
1x01 A Helpless Boy (November 23, 2018)
---
A boy arrives at the Southern Catholic Hospital Emergency Center with internal bleeding. Doctor Ham Eun Ho desperately tries to save his life and attempts to stop the internal bleeding. The surgery fails, but miraculously, the boy recovers with the power of a supernatural being. Meanwhile, the police arrest Father Jeong, and the recovering boy disappears.
---