Zombieland Saga
Revenge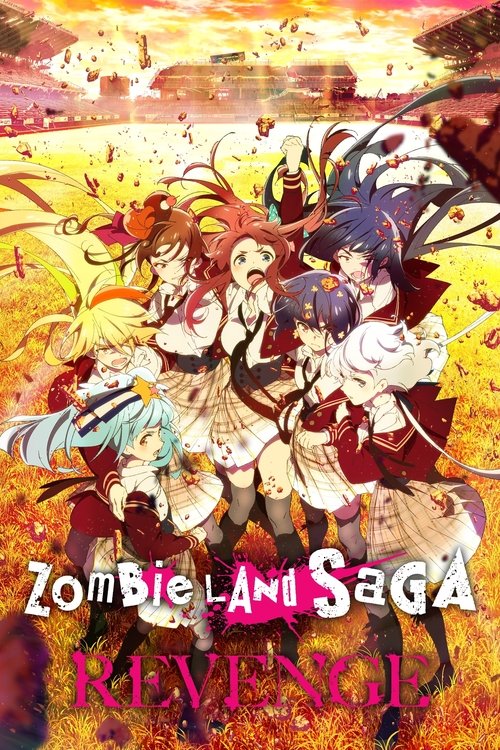 Zombieland Saga
Revenge
First Air Date: April 08, 2021

| | | |
| --- | --- | --- |
| First Aired on | : | 2021 |
| Episodes | : | 12 episodes |
Episodes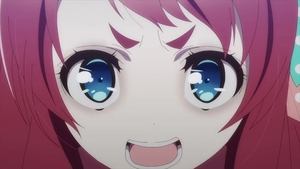 2x12 The Greatest SAGA in History (June 24, 2021)
---
Saga is still recovering from the damage caused by the major storm that devastated the prefecture, but the deadline for Franchouchou's REVENGE draws near. What started as the group's attempt to make up for a previous failure has now turned into a saga that may save Saga itself!
---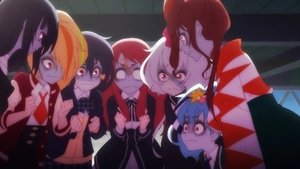 2x11 All It Takes Is for You to Be There SAGA (June 17, 2021)
---
Franchouchou's REVENGE hits a major roadblock as all of Saga is struck by a cataclysmic storm that leaves its citizens stranded, without power, and offline. But when the spirits of the living hit their nadir, it may just be the undead who give everyone hope.
---
2x10 The SAGA of How These Zombies Will Get Their Revenge (June 10, 2021)
---
Flash back to the events of early 2019 as Franchouchou undertakes the concert that nearly results in their destruction, and then rejoin them in the early 2020 as they enter the final phase of their REVENGE.
---
2x09 The Saga Incident, Part 2 (June 03, 2021)
---
As Yugiri's journey through the Meiji era continues, Kiichi's attempts to revive Saga are gaining momentum... but some of his comrades seem to be more focused on REVENGE for the transgressions of the Meiji government, instead of the bright future Kiichi envisions.
---
2x08 The Saga Incident, Part 1 (May 27, 2021)
---
Long before the REVENGE began, in the year 1882, the legendary courtesan, Yugiri, finds herself in the prefecture formerly known as Saga...
---
2x07 Maimai Revolution SAGA (May 20, 2021)
---
The REVENGE of Franchouchou takes an unexpected twist when they have to welcome an unexpected new addition to the group!
---
2x06 Walking Bet SAGA (May 13, 2021)
---
Franchouchou's REVENGE is drawing ever closer, but as long as they remain in debt, it's going to seem out of reach. In the meantime, Tae heads into town to run some errands in a way that nobody else could!
---
2x05 Little Bodda Bope SAGA (May 06, 2021)
---
Franchouchou's notoriety climbs higher and higher, with Lily making an appearance on a nationally-broadcast talent show, shining bright as the group continues their march toward REVENGE.
---
2x04 Pure-Hearted Electric SAGA (April 29, 2021)
---
Iron Frill's center, Shiori, has approached Ai with the intent of recruiting her. With the group's REVENGE at stake, will Junko be able to guide Franchouchou towards the kind of performance that will convince her to stay?
---
2x03 The Acoustic SAGA of Love and Youth (April 22, 2021)
---
Things are escalating rapidly for Franchouchou's REVENGE when they are booked to perform at the all-new Saga Arena... as the opening act for Iron Frill, the idol group that Ai belonged to when she was alive.
---
2x02 The SAGA of an Almost-Broken Radio (April 15, 2021)
---
The REVENGE begins in earnest, as Franchouchou co-hosts a TV segment with the Saga-born superstar, White Ryu.
---
2x01 Good Morning Returns SAGA (April 08, 2021)
---
A devastating defeat has sent the girls in Franchouchou scrambling for cash to pay off a serious debt, while their producer, Kotaro, falls apart... but all of that will only be prelude as the zombie pop idols prepare for their REVENGE!
---