Zombieland Saga
Season 1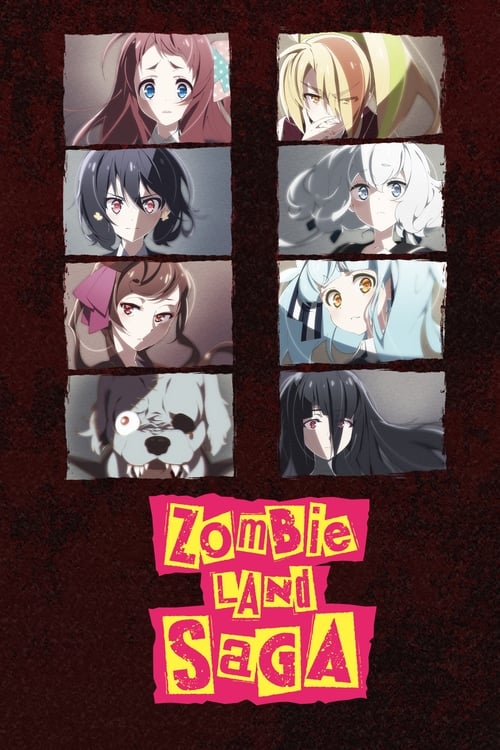 Zombieland Saga
Season 1
First Air Date: October 04, 2018

| | | |
| --- | --- | --- |
| First Aired on | : | 2018 |
| Episodes | : | 12 episodes |
Episodes
1x12 Good Morning Again SAGA (December 20, 2018)
---
The day of the Arpino show has come, and the other members of Franchouchou have made it clear to Sakura that they're not going to quarantine her because of her bad luck. But with a blizzard brewing, will the girls' undying loyalty to their friend prove to be their undoing?
---
1x11 A One-of-a-Kind SAGA (December 13, 2018)
---
Sakura's amnesia is gone, and the results are unexpected. Will she be able to reconcile her new grim outlook on life in time for Franchouchou's big show, or is she doomed to be wasting away emotionally?
---
1x10 NO ZOMBIE NO IDOL SAGA (December 06, 2018)
---
The girls of Franchouchou are going to have a dedicated concert! With a crowd capacity of five hundred! And Kotaro's plan to get them ready is... training in the mountains? Will his braindead idea pay off?
---
1x09 Though My Life May Have Ended Once by Some Twist of Fate I Have Risen, and If Song and Dance Are to Be My Fate, Then Carrying the Memories of My Comrades in My Heart as I Sally Forth Shall Be My SAGA (November 29, 2018)
---
It's been a long time since Saki used to fight an army of rival bikers in the darkness, but an unexpected encounter with the family of an old friend draws her into back into the kind of rough scene that could be anathema to her idol activities.
---
1x08 Go Go Neverland SAGA (November 22, 2018)
---
With Franchouchou gaining more notoriety from Saga Rock, the girls luck finally seems to be turning around. But they're in for a surprise: it's the return of the living dad when Lily's father spots her on TV!
---
1x07 But It's Zombiemental SAGA (November 15, 2018)
---
The time has come for Franchouchou to take the stage at the Saga Rock musical festival! But clouds are starting to gather, with the thunder and lightning causing Ai to freeze up in fear. Who will help re-animate her so that the show can be a success?
---
1x06 Because It's Sentimental SAGA (November 08, 2018)
---
Just when Franchouchou's efforts finally starting to attract some attention, a disagreement leads to Ai versus Junko in a battle of idol ideology.
---
1x05 The Nice Bird SAGA in Your Heart (November 01, 2018)
---
After the trouble at the hot springs, the girls get an opportunity to promote a local legend. After they fail to chicken out, their next gig involves a train to Kashima to steal a muddy spotlight.
---
1x04 Warming Dead SAGA (October 25, 2018)
---
Franchouchou is headed to the land of Ureshino in Saga to do perform for a big company! Will they be able to win over a new business partner with their singing and dancing?
---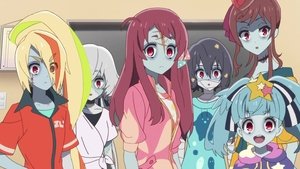 1x03 DEAD OR LIVE SAGA (October 18, 2018)
---
On the day of their first guerrilla show, Sakura and the girls have barely had any time to rehearse, and Junko and Ai aren't sure about joining in. Will they be able to set aside their differences and capture the hearts of the passing pedestrians?
---
1x02 I <3 HIP HOP SAGA (October 11, 2018)
---
It's the dawn of a new life as Sakura meets the rest of her idol unit! But can they overcome their differences in personalities and come together to as a team?
---
1x01 Good Morning SAGA (October 04, 2018)
---
Minamoto Sakura is starting her second year of high school with a song in her heart and a head full of dreams! Can she really become a glittering idol on stage? Are her nights of living as a normal high school girl coming to an end?
---