That Time I Got Reincarnated as a Slime
Season 2
That Time I Got Reincarnated as a Slime
Season 2
First Air Date: January 12, 2021

| | | |
| --- | --- | --- |
| First Aired on | : | 2021 |
| Episodes | : | 24 episodes |
Want to see ?
Trailer: That Time I Got Reincarnated as a Slime Season 2 | OFFICIAL TRAILER
Episodes
2x24 Episode 24 (September 21, 2021)
---
---
2x23 Episode 23 (September 14, 2021)
---
---
2x22 Episode 22 (September 07, 2021)
---
---
2x21 Episode 21 (August 31, 2021)
---
---
2x20 Episode 20 (August 24, 2021)
---
---
2x19 Episode 19 (August 17, 2021)
---
---
2x18 Episode 18 (August 10, 2021)
---
---
2x17 Episode 17 (August 03, 2021)
---
---
2x16 Episode 16 (July 27, 2021)
---
---
2x15 Episode 15 (July 20, 2021)
---
---
2x14 Episode 14 (July 13, 2021)
---
---
2x13 Episode 13 (July 06, 2021)
---
---
2x12 The One Unleashed (March 30, 2021)
---
Shion and the rest of the fallen are revived, Diablo has joined the team... It seems as if all is going smoothly, but Rimuru then receives a report that Milim has declared war and Eurazania has been destroyed, and there's still the matter of the Western Holy Church's hostility toward monsters, even with Falmuth out of the picture. But at the same time, Raphael informs him that the Appraisal of Unlimited Imprisonment has been completed. At last, two years after Rimuru's reincarnation into this world, he can finally fulfill the first promise he made here: to free Veldora.
---
2x11 Birth of a Demon Lord (March 23, 2021)
---
Rimuru succeeds in collecting enough souls to carry out his plan to evolve, and the Harvest Festival begins. But he's suddenly overcome by intense sleepiness at the same time, so he summons a demon to stop Razen, the one target who escaped alive. Then, upon returning to Tempest after successfully becoming a Demon Lord, Rimuru sets about attempting to revive Shion and the rest of the fallen. Through Raphael, the evolved form of Great Sage, the Secret Arts of Spirit Resurrection and Revival of the Dead are activated...
---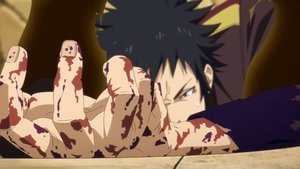 2x10 Megiddo (March 16, 2021)
---
The battle for revenge has begun. Benimaru and his trusted companions carry out their respective missions, while Hakurou and his party face Shogo and Kyoya once again. And Rimuru's fury rains down upon the army from Falmuth.
---
2x09 Putting Everything on the Line (March 09, 2021)
---
In order to come to terms with his own negligence and revive Shion, Gobta, and his other fallen comrades, Rimuru reveals that he used to be a human. But his allies think nothing of it and accept him regardless, as if it's the natural thing to do. Filled with gratitude for the warm, accepting environment he's in, Rimuru turns his focus to the army from Falmuth. He entrusts Benimaru and the others to destroy the devices that are generating the enemy's Prison Field while Rimuru himself sets out to attack the advancing army and use them as nourishment to become a Demon Lord.
---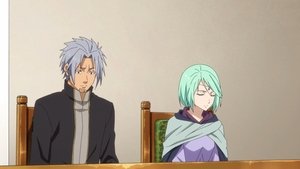 2x08 Hope (March 02, 2021)
---
Rimuru learns about Clayman and the schemes of the Kingdom of Falmuth, but no matter how hard he wishes for it, his fallen comrades and their peaceful lifestyle will never return. He's just about to give up when Eren tells him of a fairy tale that might offer a glimmer of hope. The probability of success is about 3%... but if Rimuru can manage to become a Demon Lord by taking in the souls of 10,000 humans as nourishment, he just might have a chance at bringing his comrades back to life. As Falmuth's army of 20,000 men marches toward Tempest, Rimuru takes hold of that hope and decides to become a Demon Lord.
---
2x07 Despair (February 23, 2021)
---
Rimuru faced grave danger in his battle with Hinata, but he managed to escape in the nick of time by using a doppelganger to take the damage while he rushed back to Tempest. Upon arrival, he found the city in a tragic state, engulfed by blood and smoke. Benimaru tries to capture Myulan, the top suspect behind this disaster, but Youm and Grucius stand in his way. Swallowing his rage and grief, Rimuru realizes who their true enemy is and calmly questions Myulan instead of punishing her.
---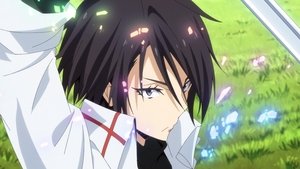 2x06 The Beauty Makes Her Move (February 16, 2021)
---
At the same time as the attack on Tempest, Rimuru is also under attack. With one look, Rimuru realizes that his assailant is one of Shizu's former students, an Otherworlder, and the woman then introduces herself as the strongest of the Holy Knights, Hinata Sakaguchi. Rimuru is backed into a corner when her Holy Field seals most of his magic. At the same time, Shion and Hakurou, whose magic has been sealed by a similar barrier, are backed into a corner by Shogo and Kyoya.
---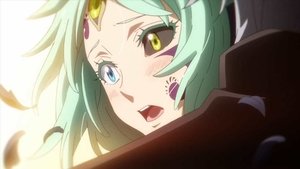 2x05 Prelude to the Disaster (February 09, 2021)
---
Following Clayman's orders, Myulan ignores the words of Youm and Grucius, both of whom have fallen in love with her, and activates the Anti-Magic Area spell. At the same time, Reyheim also activates Prison Field. The double barrier prevents Shion and the other fighters of Tempest from fighting as well as usual, and they end up at a disadvantage in their fights with three Otherworlders. Benimaru tries to contact Rimuru, who still hasn't returned, but he can't even get in touch with him due to the barriers.
---
2x04 The Scheming Kingdom of Falmuth (February 02, 2021)
---
Tempest is preparing a feast in celebration of Rimuru's return home. Then a newcomer, the majin Myulan, arrives to scope out Tempest on the Demon Lord Clayman's orders, having joined up with Youm's crew as their military advisor in order to enter the nation. Upon arriving, she's surprised to see what a strong nation it is, but continues to talk with its citizens to learn more. Meanwhile, the king of Falmuth, who sees Tempest as a nuisance, conspires with the Western Holy Church in a plot to invade the monster nation.
---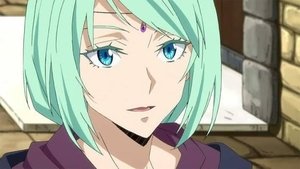 2x03 Paradise, Once More (January 26, 2021)
---
Rimuru completes the two very important duties of a discussion with King Dwargon and a public speech announcing the two nations' friendship to the people. Now it's time to head out for a little fun at the paradise he promised Gobta... while making sure Shuna and Shion don't notice.
---
2x02 Trade with the Animal Kingdom (January 19, 2021)
---
Despite the initial conflict, Eurazania and Tempest have deemed each other to be worthy of establishing friendly relations, and diplomacy between them officially begins. Tempest agrees to share its industrial techniques in return for Eurazania's agricultural techniques, and Rimuru decides to use the apple brandy produced as a result of this exchange to seek friendly relations with the Armed Nation of Dwargon next. He's accompanied by Shuna and Shion along with the former residents of Dwargon, Kaijin and the three Dwarf brothers, who are welcomed back to their home nation as state guests.
---
2x01 Rimuru's Busy Life (January 12, 2021)
---
Rimuru sends a delegation led by Benimaru to the Animal Kingdom of Eurazania, ruled by the Demon Lord Carrion, also known as the Beastmaster, to establish diplomatic relations after becoming indebted to him in the battle against Charybdis. A delegation from Eurazania is set to arrive in Tempest around the same time, but the Animal Kingdom is a very warlike nation, and Shion is enraged when one of the delegates, Suphia of the Three Beastketeers, makes a belittling remark toward Rimuru. The goal was a friendly relationship, but it takes no time at all for a fight to break out...
---