That Time I Got Reincarnated as a Slime
Specials
That Time I Got Reincarnated as a Slime
Specials
First Air Date: March 26, 2019

| | | |
| --- | --- | --- |
| First Aired on | : | 2019 |
| Episodes | : | 7 episodes |
Episodes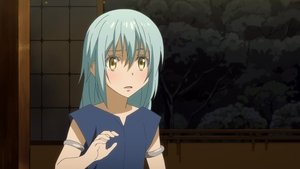 0x07 Digression: Hinata Sakaguchi (January 05, 2021)
---
A merchant from the east brings Hinata Sakaguchi a new book. In it she finds surprising information about the Jura Tempest Federation, a nation of monsters. As a former student of Shizu's, what goes through Hinata's mind upon learning about the existence of Rimuru? This special episode gives some hints as to what's coming in the new arc, as well as a look back at Rimuru's exploits thus far.
---
0x06 Extra: Rimuru's Glamorous Life as a Teacher, Part 3 (November 27, 2020)
---
Rimuru and the Class S students have made it through the first exercise of the Freedom Academy's annual outdoor training event. Class S has arrived first at the destination, the mansion of Count Guratol, and now they're ready to begin the second exercise, a cave exploration... but awaiting them there are thieves who hope to kidnap the students and make a fortune returning them for ransom money. Just when it seems like Rimuru's students have fought them off thanks to the skills he taught them, they realize a monster is lurking among the thieves! This is the final installment in the brand new episode created by the original author, Fuse-sensei, just for this OAD release!
---
0x05 Extra: Rimuru's Glamorous Life as a Teacher, Part 2 (July 09, 2020)
---
---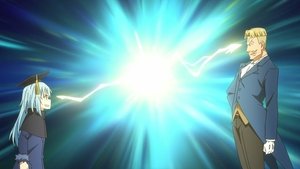 0x04 Extra: Rimuru's Glamorous Life as a Teacher, Part 1 (March 27, 2020)
---
---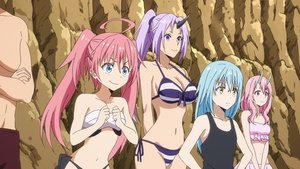 0x03 Extra: The Tragedy of M? (December 04, 2019)
---
One day, when Shuna and Shion are fighting over Rimuru's squishy slime body as usual, Rimuru comes up with the idea to make a cushion in the shape of his slime form. He travels around Tempest to see if his friends know of any good materials he can use, and he learns that a special type of sand found along a lake shore in the forest is exactly what he's looking for. So he sets out to collect some sand... but a monster is waiting for him by the lake!
---
0x02 Extra: Hey! Butts! (July 09, 2019)
---
Being physically incapable of sleeping, Rimuru takes an experimental sleeping pill Vesta invented, and dreams about his attempt to make Sumo Wrestling Tempest's national sport.
---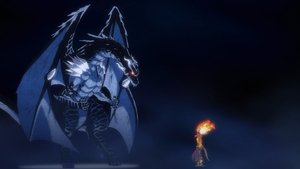 0x01 Veldora's Journal (March 26, 2019)
---
After being taken into Rimuru's body, Ifrit awakens to find the Storm Dragon Veldora standing before him. Veldora calls Ifrit to where he is, delighted to find a new conversation partner. Thus the two of them begin to watch over Rimuru's actions from within him and recaps events of the season while in a discussion with Veldora as they play Shogi.
---