Bless the Harts
Season 2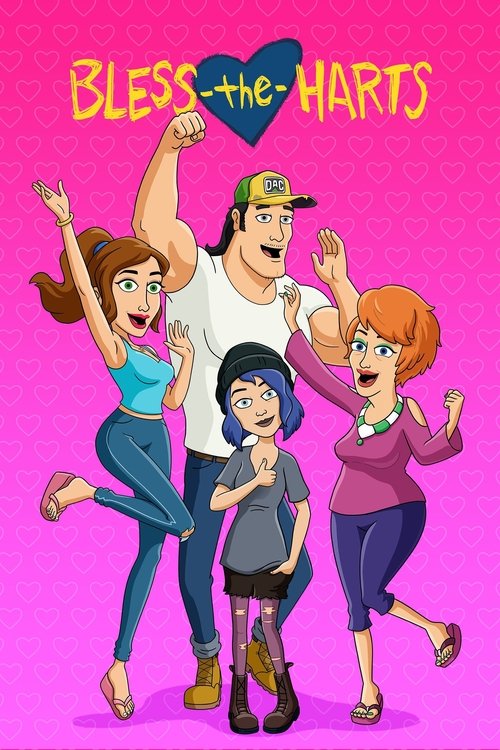 Bless the Harts
Season 2
First Air Date: September 26, 2020

| | | |
| --- | --- | --- |
| First Aired on | : | 2020 |
| Episodes | : | 24 episodes |
Episodes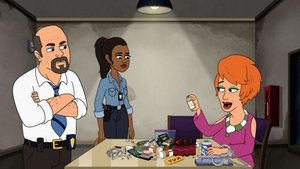 2x24 Betty's Birthday (June 20, 2021)
---
With Betty's birthday coming up, the whole Hart family tries to figure out how old she is. Meanwhile, Wayne gets the family to take a trip in an RV he got for free.
---
2x23 Tiny Pies (June 06, 2021)
---
When the house across the street sells to a couple from New York, Jenny, Betty and Violet get caught in a lie trying to impress them. Meanwhile, Wayne and Travis try to become masters at cornhole in order to help Wayne's Mee-Maw.
---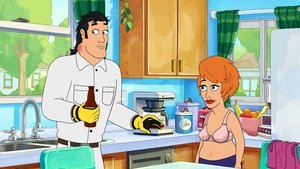 2x22 Toni with an i (May 23, 2021)
---
When Jenny ignores Jesus' advice on a moral conundrum, her new take on the truth causes huge problems in Louise's life. Meanwhile, both Betty and Wayne turn to Travis for spiritual healing after refusing to go to a doctor for help with medical problems.
---
2x21 Haul Force One (May 16, 2021)
---
When a massive heat wave hits Greenpoint, it stretches Jenny and Brenda's friendship to the breaking point. Meanwhile, Wayne gets a new truck and has issues letting go of his old one.
---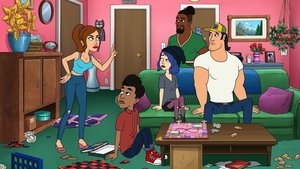 2x20 When You Lose, You Win (May 09, 2021)
---
When the Harts are stuck inside on Violet's rainy spring break, Jenny gets incredibly competitive about board games. Meanwhile, when trying to avoid her daughter's competitive streak, Betty gets a ride-along in a cop car.
---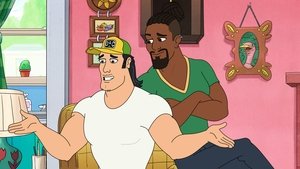 2x19 The Drincan Temple (May 02, 2021)
---
When Wayne's non-committal best friend, Travis, comes to town, the two take on their dream of opening a bar together. Meanwhile, the Harts attempt to fix their broken car to preserve its sentimental value.
---
2x18 Hoot 'N Haw (April 18, 2021)
---
When Wayne finds out he owns extra land, his family unexpectedly moves in on his property. Meanwhile, Violet searches for Wayne's "Uncle Tommy" after he goes missing.
---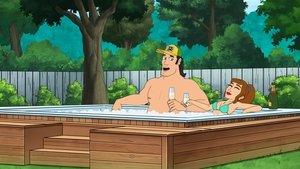 2x17 Hot Tub-tation (April 11, 2021)
---
When Wayne gifts Jenny a hot tub for their anniversary, it proves to be more trouble than it's worth. Meanwhile, after getting banned from her favorite department store, Betty disguises herself in order to attend a sale.
---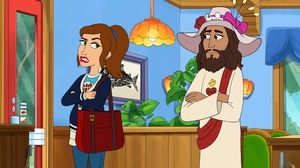 2x16 Easter's 11 (April 04, 2021)
---
When attendance at their local church begins to drop, the Harts plot to bring down the neighboring megachurch. Meanwhile, Violet tricks Wayne into helping her pull a prank that backfires.
---
2x15 Dance Dance Resolution (March 28, 2021)
---
Jenny takes a mother/daughter bonding moment a little too far after Violet shows interest in learning to dance. Meanwhile, Wayne takes Betty to a flea market in hopes that she will finally give him the recognition he deserves.
---
2x14 Nose Bud (March 21, 2021)
---
Jenny spends the weekend away at a wild bachelorette party with Brenda and leaves Wayne in charge of Violet. Meanwhile, Betty falls for the local strip club owner.
---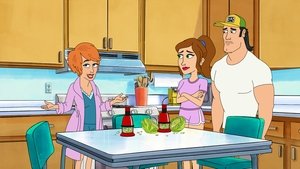 2x13 Trollin' With the Homies (March 14, 2021)
---
Jenny and Wayne persuade Betty to get a job. Meanwhile, Violet and David's attempt to recruit a new friend backfires.
---
2x12 The Dogchurian Candidate (March 07, 2021)
---
Jenny takes over as Mayor Webb's campaign manager for re-election against Betty and an accomplished dog. Meanwhile, Wayne tries to dig up dirt on the canine opponent.
---
2x11 Big Pimpin' (February 28, 2021)
---
Jenny lets Louise use Wayne as a faux boyfriend after her husband tragically dies on a cruise ship. Meanwhile, Betty makes murder accusations while guest-starring on Violet's podcast.
---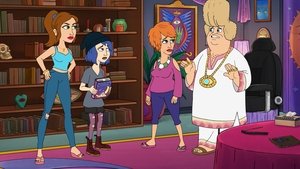 2x10 Crappy Death Day (February 21, 2021)
---
A psychic tells Jenny she's cursed after attempting to get a refund for wrongly guessing Betty's death day. Meanwhile, Wayne's fishing trip with some wild work buddies turns into a manhunt for a dangerous species.
---
2x09 Invasion of the Potty Snatcher (December 13, 2020)
---
Jenny goes to great lengths to show Louise that she deserves a raise without ever asking for one. Meanwhile, Betty takes Violet to her school conference and runs into a teacher she had a crush on.
---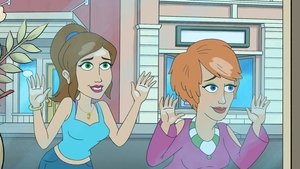 2x08 Pumped (December 06, 2020)
---
Jenny and Betty get carried away with a string of questionable purchases after winning the lottery. Meanwhile, Wayne gets a job at his favorite hardware store.
---
2x07 Mega Lo Memories: Part Deux (November 22, 2020)
---
Betty, Jenny and Brenda reminisce over a past Black Friday memory while waiting in a Black Friday line.
---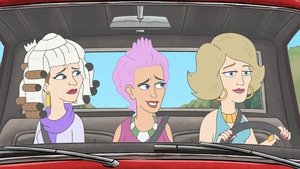 2x06 The McEntire Truth (November 15, 2020)
---
When Marjune receives all the attention at a funeral by passing off a famous tale as her own life story, Betty and Crystalynn join forces to take her down.
---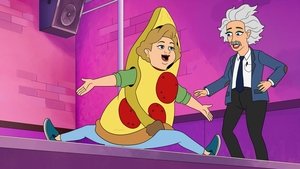 2x05 Pound Pinchers (November 08, 2020)
---
Jenny is faced with rowdy clientele when she becomes the night manager at The Last Supper.
---
2x04 Dead Mall (November 01, 2020)
---
The Harts visit Greenpoint's abandoned mall, which brings back fond memories from the 2000s, but their reminiscing is interrupted when a mall rat named Stacey takes them hostage.
---
2x03 My Best Frenda (October 11, 2020)
---
When the Ladies of Greenpoint hire Jenny to help run their gala, Jenny's desire to fit in leads to a strain in her relationship with Brenda.
---
2x02 The Last Supper (October 04, 2020)
---
A new restaurant leaves Greenpoint and the Last Supper in fear of financial ruin.
---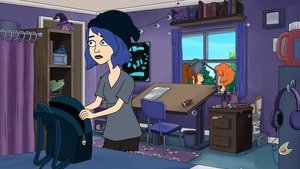 2x01 Violet's Secret (September 27, 2020)
---
Jenny and Betty secretly follow Violet after becoming paranoid that she's making the same bad decisions they did as teenagers. Meanwhile, Wayne gets sued by Bobbie Nell.
---