All American
Season 3
All American
Season 3
First Air Date: January 18, 2021

| | | |
| --- | --- | --- |
| First Aired on | : | 2021 |
| Episodes | : | 19 episodes |
Want to see ?
Trailer: All American Season 3 Trailer (HD)
Episodes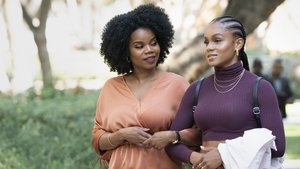 3x19 Surviving the Times (July 19, 2021)
---
---
3x18 Int'L Players Anthem (I Choose You) (July 12, 2021)
---
---
3x17 All American: Homecoming (July 05, 2021)
---
Spencer, Olivia, Jordan and Simone decide to visit Simone's aunt at the HBCU in Atlanta where she is a journalism professor. Simone has a run in with a star baseball athlete named Damon.
---
3x16 No Opp Left Behind (June 28, 2021)
---
As Spencer's high school football career comes to an end, he starts to imagine what his future might look like. Jordan grows concerned about his football future. Asher gets upset when he discovers that Montes has been keeping something from him.
---
3x15 After Hours (June 21, 2021)
---
When Billy forces Spencer and Frausto to get on the same page, the night takes an interesting turn. Olivia is excited to hang out with Layla, but the night doesn't go as planned.
---
3x14 Ready or Not (June 14, 2021)
---
Spencer puts extra pressure on himself and his young teammates during their game against Westlake. Billy and Jordan grow worried when Willie doesn't show up to the game as promised. Billy learns something about Willie he wasn't expecting.
---
3x13 Bring the Noise (May 24, 2021)
---
When Spencer learns that Grace skipped her own college graduation, he enlists Olivia's help to throw her a surprise party. Billy is worried about his players' chances at college recruitment, so he tries to organize a scrimmage game to help.
---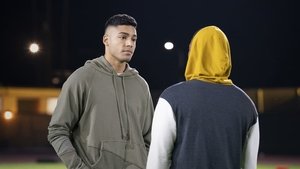 3x12 Fight the Power (May 17, 2021)
---
When the truth comes out, Laura is furious and is left to face the consequences. Spencer asks something of his teammates that could jeopardize the rest of their season. Simone is worried about Jordan and turns to his friends for help.
---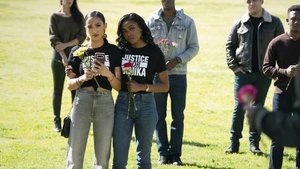 3x11 The Bigger Picture (April 26, 2021)
---
When a college scout comes to talk to Spencer, he must decide if the strings attached are worth it. Billy has an idea on how to help his players. A police shooting of a young black woman hits too close to home for Olivia.
---
3x10 Put Up or Shut Up (April 19, 2021)
---
Spencer knows he needs to have the game of his life to follow his dream of playing football. Jordan makes a risky choice when it comes to football. Olivia attends a new Narcotics Anonymous in search of a sponsor.
---
3x09 Testify (April 12, 2021)
---
Spencer is upset with Olivia, which leaves him to face some difficult truths of his own. Billy holds school tryouts for a kicker and is surprised at who the number one candidate turns out to be.
---
3x08 Canceled (March 08, 2021)
---
Laura notices that Olivia has become more withdrawn and allows Olivia and Jordan to both take a mental health day and get some much-needed twin bonding time; things get heated with Layla and Olivia, leaving Olivia to get some much-needed clarity.
---
3x07 Roll the Dice (March 01, 2021)
---
With Coop performing in Las Vegas, Spencer and some of the gang take a road trip to see her and Layla on tour. Spencer gets a little clarity on his feelings. Olivia notices that Jordan and Simone are acting suspicious.
---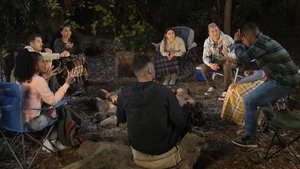 3x06 Teenage Love (February 22, 2021)
---
Spencer decides to go to the family cabin to clear his head, but he gets a surprise visit from his friends; Billy shows up to the house to do a few repairs.
---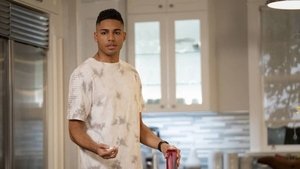 3x05 How Come (February 15, 2021)
---
---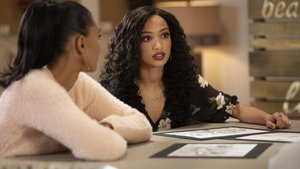 3x04 My Mind's Playing Tricks on Me (February 08, 2021)
---
Following Layla's advice to see a therapist, Spencer tries to get to the root of his problem, which leads to a shocking revelation; Jordan grows concerned about Simone's behavior; Coop wants to make a music video and turns to the community for help.
---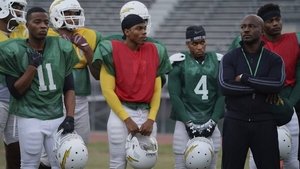 3x03 High Expectations (February 01, 2021)
---
With the first game of the season coming up, Spencer starts to feel the pressure on and off the field; Jordan realizes he needs to step up; Asher keeps trying to talk to Olivia about the summer, but she does everything she can to avoid the issue.
---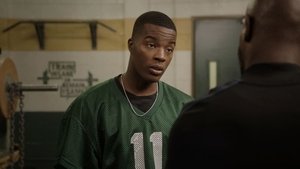 3x02 How to Survive in South Central (January 25, 2021)
---
Both Spencer and Billy are not getting the hero's welcome they expected from the football team and quickly realize they need to adjust their style and start earning the team's trust first.
---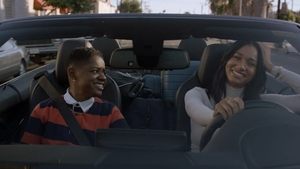 3x01 Seasons Pass (January 18, 2021)
---
Spencer finds himself on the defense after an interview he gave comes out, upsetting his old teammates; Coop and Layla return from tour; Billy is excited for a fresh start at South Crenshaw High.
---