All American
Season 2
All American
Season 2
First Air Date: October 07, 2019

| | | |
| --- | --- | --- |
| First Aired on | : | 2019 |
| Episodes | : | 16 episodes |
Episodes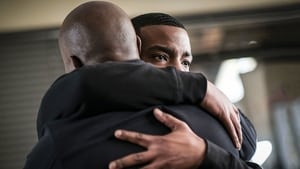 2x16 Decisions (March 09, 2020)
---
When Spencer hears that South Crenshaw may turn into a magnet school, he and his friends decide to do something about it, but he might have bigger problems to worry about. Billy makes a decision about his future that surprises everyone. Layla is focused on trying to get Coop a tour for the summer but isn't having much luck, so she comes up with a different strategy that makes everyone happy. Asher has an opportunity to spend the summer with his mom but isn't sure if he should go. Meanwhile, Olivia struggles with what she will do over the summer and Jordan makes a Hail Mary in his personal life. Season finale.
---
2x15 Stakes Is High (March 02, 2020)
---
Spencer goes against Billy's wish and goes around him to get what he wants. Olivia and Asher are both guilt ridden for different reasons when it comes to Billy and the position he now finds himself in. Layla continues to help Coop with her music which helps Coop receive an offer that she wasn't expecting. Meanwhile, Jordan does something to try and make things easier for Simone.
---
2x14 Who Shot Ya (February 24, 2020)
---
Spencer is worried Coop isn't taking everything seriously and asks Layla for her help. Olivia questions whether she did the right thing by going to Billy about Asher, leaving Billy to have to make a tough choice in order to protect his team. Coop is feeling smothered by everyone and makes a tough decision about her potential future. Meanwhile, Laura knows Jordan has a big heart but is concerned about his relationship with Simone.
---
2x13 The Art of Peer Pressure (February 17, 2020)
---
Spencer is ready to get back to football in order to impress recruiters, but he must prove to Billy and Grace he is not pushing himself before he is ready. Layla is excited about her and Coop's music, but Coop is distracted about what is going on in the streets. Olivia struggles in believing Asher and turns to Billy for help. Jordan does the right thing and steps up in a big way to help a friend. Meanwhile, as the District Attorney's race is almost over, Laura tries not to get sidetracked by her opponents smear campaign.
---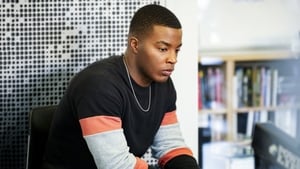 2x12 Only Time Will Tell (February 10, 2020)
---
Billy and Grace are concerned that Spencer is going to push himself too hard before he is ready, which could make things worse for Spencer in the long run. Determined to secure their football future, Spencer, Darnell and Jordan decide to go on a college football visit, but Darnell's chance might be taken away by someone close to him. Asher's teammates and Olivia have been noticing a difference in Asher's performance and attitude on and off the field, leaving them to wonder why he is pushing himself so hard. Meanwhile, Layla thinks she knows what she wants to do with her future and needs Coop to do it.
---
2x11 Crossroads (February 03, 2020)
---
With Spencer in bad shape, Grace, Billy, Laura, Olivia and Layla rush to his side. Knowing there is a big decision he needs to make, the community from both Crenshaw and Beverly Hills rally around him to show support. In the meantime, Spencer asks Coop to do him a favor, but somehow things go from bad to worse. Elsewhere, Jordan and his teammates step up to help Billy out while he is tending to other matters.
---
2x10 Protect Ya Neck (January 27, 2020)
---
With Tyrone back on the streets, Spencer is being a little overly protective of Coop and Laura and finds himself in uncharted territory. Olivia is nervous about her upcoming SoLA Muse Cotillion and tries to lean on Asher, but he seems more focused on football than ever. Coop and Patience are trying to get back into a rhythm, but things get worse when Coop's jealous streak comes out. Meanwhile, Jordan alerts Billy about what he sees on social media that makes Billy worry a little.
---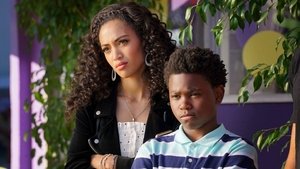 2x09 One of Them Nights (January 20, 2020)
---
Dillon is mad that Spencer hasn't been around, so Spencer tries to make it up to him by having him help sell tickets for Coop's show, but they find themselves confronted by the police instead. Elsewhere, Coop is shook when faced with Tyrone, but luckily she knows Preach is in her corner. Billy tries to force Jordan and Olivia to hang out with him and make memories, but all doesn't go to plan, giving Olivia an idea on reporting injustices. Meanwhile, Layla bonds with a new friend who understands what she is going through, but she realizes that Spencer and Olivia are there for her, too.
---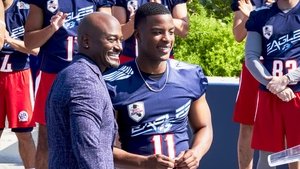 2x08 Life Goes On (December 02, 2019)
---
Spencer can't get excited about his football ranking and gets some guidance from Layla; Jordan gets some more news he wasn't expecting; Laura makes a decision about where she and Billy stand; Asher gets some clarity from his parents.
---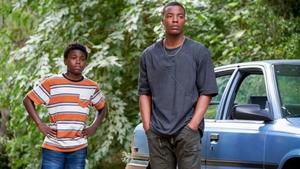 2x07 Coming Home (November 25, 2019)
---
With Spencer, Grace, Dillon and Darnell reeling from the news about why Corey may have left, they set out on a mission to find him. After locating Corey and trying to convince him to go home with them, the weekend turns out to be just what everyone needed. In an effort to keep fighting for the family to be whole again, Billy arranges for the family to meet with a family therapist and possibly help decide on the next step for them. During the session, the therapist gives Jordan and Olivia a separate assignment, which helps them learn more about each other than either knew.
---
2x06 Hard Knock Life (November 18, 2019)
---
An exhibition 7-on-7 rematch of the Beverly Eagles vs. South Crenshaw creates tension for all the players, but especially when Darnell proposes a bet that Spencer can't refuse. Jordan realizes that he needs help and turns to Billy and Laura for support. Olivia and Asher are trying to figure out what the future for them means. Meanwhile, Coop turns to Layla for help with her song and to get in good with Layla's dad, but Coop isn't prepared for what she hears.
---
2x05 Bring The Pain (November 11, 2019)
---
After Spencer and Olivia's efforts to try to get help for Layla blow up in their faces, Layla pretends that everything is fine by throwing a birthday party for Olivia and Jordan. With Spencer not in a good place after the news he receives about Corey, he is forced to have dinner with the biggest football booster, and it doesn't go well. Coop is ready to start recording the music she wants but Preach pushes her to try something that isn't her style. Meanwhile, Jordan finds himself in trouble and turns to his dad for help, leaving Billy to do what's best for his family even though Laura doesn't like it.
---
2x04 They Reminisce Over You (October 28, 2019)
---
When Spencer tries to talk to Layla about what is going on, things don't work out as he had hoped. A high school reunion brings up a lot of memories and unfinished business. Asher turns to Olivia when someone from his past wants to see him.
---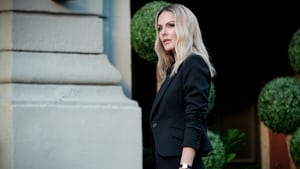 2x03 Never No More (October 21, 2019)
---
Spencer gives his father an ultimatum about his new player. Coop decides to enter a freestyle rapping battle. Olivia reluctantly joins the So Cal Muse group. Spencer grows concerned when Layla is still not acting like herself.
---
2x02 Speak Ya Clout (October 14, 2019)
---
Spencer is taken aback to learn who his dad has added to the team. Jordan faces repercussions for not taking his upcoming football game seriously. Layla gets mad at Spencer after Olivia let it slip about his football plans.
---
2x01 Hussle & Motivate (October 07, 2019)
---
After winning the state championship, Spencer James faces a difficult decision that could transform his reputation. Billy realizes he needs to make some major changes to get his life back on track, while Grace and Corey have a tough conversation regarding their family.
---