All American
Season 1
All American
Season 1
First Air Date: October 10, 2018

| | | |
| --- | --- | --- |
| First Aired on | : | 2018 |
| Episodes | : | 16 episodes |
Episodes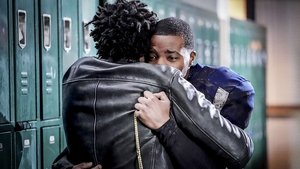 1x16 Championships (March 20, 2019)
---
Spencer suffers a devastating setback and gets strength from an unlikely source. Billy, while focused on the championship game, realizes that he has to face some tough truths in order to get his family back.
---
1x15 Best Kept Secret (March 13, 2019)
---
Spencer learns the real reason his father left when he was growing up and is devastated by the truth. Billy must deal with the repercussions of decisions he made in the past, while Coop tries to stop a plan she set in motion, with tragic consequences.
---
1x14 Regulate (March 06, 2019)
---
Spencer wants no part of his father's return and Billy confronts him about their tumultuous past. Meanwhile, Layla forces Asher to re-evaluate his life.
---
1x13 Legacy (February 27, 2019)
---
With playoffs and mid-terms looming, Spencer makes a few shocking discoveries about his father. Coop desperately wants to bring down her enemies, while Jordan makes a connection with his grandfather.
---
1x12 Back in the Day (February 06, 2019)
---
Spencer tries not to repeat the mistakes of his past with his relationship with Layla and Olivia struggles with her sobriety. Billy reveals to Laura something he did to protect his family, while Coop has conflicted emotions about reuniting with her father.
---
1x11 All Eyez on Me (January 30, 2019)
---
At a college recruiting event, Spencer's former teammates from Crenshaw show up, which causes Spencer to lose focus. Olivia comes to Asher's aid, while Jordan struggles with the opportunities that comes with being Billy Baker's son.
---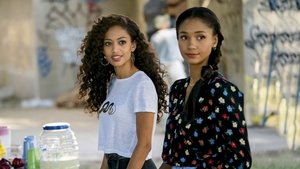 1x10 m.A.A.d. city (January 23, 2019)
---
As Coop gets more involved in gang life, her relationship with Patience is tested, while Spencer is determined to find a way to help his community stop the violence that keeps occurring. Jordan is developing a relationship with his grandfather, which brings up family issues for Billy.
---
1x09 Keep Ya Head Up (January 16, 2019)
---
Spencer should be on top of the world – his football team is headed to the playoffs and he can finally be with Layla – but he can't shake a major tragedy that occurred causing him to question everything. Meanwhile, Coop learns some disturbing information about a friend and Jordan is worried about the results of a drug test that could end his football career for good.
---
1x08 Homecoming (December 12, 2018)
---
Beverly has their big Homecoming game and the pressure is on. Post-dance, Spencer is feeling the weight of the effects of his arrival at Beverly… as well as his departure from Crenshaw… and tries to set things right. Meanwhile, Billy tries to bring together his team for a win that will send them to the district play-offs for the first time since he became head coach… But Billy discovers doing what's right and winning aren't always the same thing.
---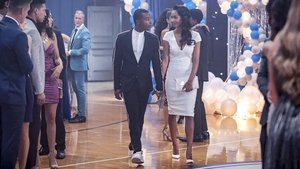 1x07 California Love (December 05, 2018)
---
At an explosive homecoming dance, friendships in both Crenshaw and Beverly will be put to the test when decisions made by Spencer trigger an avalanche that drastically changes the course of several lives. Meanwhile, Billy finds himself forced to spend some quality time with Grace and defend his decision to marry outside of the culture. Meanwhile, Coop realizes that getting Shawn out of gang life may come at a steep price for her.
---
1x06 The Choice Is Yours (November 28, 2018)
---
The return of Layla's music mogul father gives Spencer the perfect opportunity to give back to Crenshaw and reunite with an increasingly distant Coop. But Coop's deepening affiliation with Shawn's gang threatens Spencer's good intentions. Billy, Jordan and Asher take a journey to Malibu to scout their next big rival as tensions simmer between Jordan and Asher.
---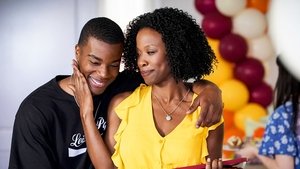 1x05 All We Got (November 14, 2018)
---
Spencer's worlds come together to celebrate his birthday in Beverly Hills. But mixing the dysfunctional families – with the dash of an unexpected guest – ends in disaster. Olivia and Jordan, on a mission to uncover a family secret, discover a missing link to their father's past. Meanwhile, Coop and Patience struggle to define their blossoming romance.
---
1x04 Lose Yourself (November 07, 2018)
---
While riding the exhilarating wave of a three-game winning streak, Spencer becomes seduced by the Beverly Hills good life leading to an unexpected adventure with Asher. Meanwhile, Coop is also being seduced by a new way of life – gang life – and everything it offers her.
---
1x03 i (October 24, 2018)
---
Spencer and Jordan spend an unexpected day together back in Crenshaw where our Beverly Hills golden boy, Jordan, gets his first taste of real life in South Central LA. Meanwhile, Billy struggles with his identity as a father as Olivia and Layla attempt to rekindle their friendship. And Coop faces her own truth, coming clean to her parents about being gay.
---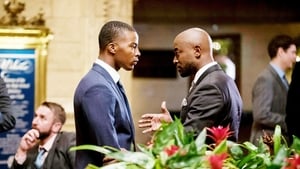 1x02 99 Problems (October 17, 2018)
---
While trying to be all things, on and off the field, Spencer quickly discovers the rules he played by at Crenshaw no longer apply in Beverly Hills. Meanwhile, Coop is also forced to learn a new set of rules, with Spencer's protective "Halo Effect" now gone.
---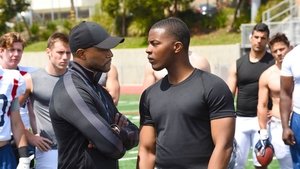 1x01 Pilot (October 10, 2018)
---
High school football player Spencer James gets a chance at a better life, playing for Beverly Hills High School.
---