Babbar Ka Tabbar
Season 1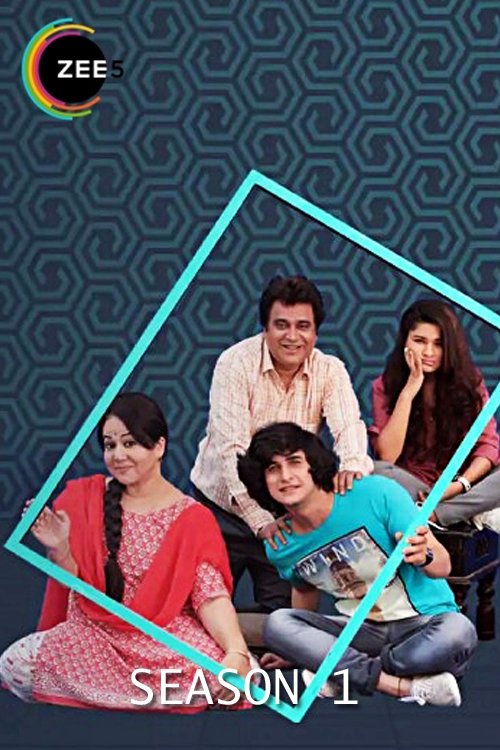 Babbar Ka Tabbar
Season 1
First Air Date: June 14, 2018

| | | |
| --- | --- | --- |
| First Aired on | : | 2018 |
| Episodes | : | 12 episodes |
Episodes
1x12 Mitron (July 26, 2018)
---
When Nikki is cornered and questioned by her parents, Kittu comes to her rescue and reveals the truth. Finally, when Pinky leaves their home, the whole family heaves a huge sigh of relief. But their happiness is short-lived as they are about to stunned by the most unexpected news.
---
1x11 Comple'X'Ities (July 19, 2018)
---
Mr. Babbar is surprised to see his college friend, Pinky, after many years. Pinky's presence leaves Mrs. Babbar and the children feeling insecure. High drama ensues when Kittu discovers a pile of money with Nikki and confronts her. When Pinky sees the money, she spreads the news to the entire family.
---
1x10 Im-Prom-T-You (July 12, 2018)
---
In their bid to stop their children from going to the prom, the parents decide to have a Satyanarayan Puja at home. However, while distributing 'Panjeeri' to the neighbours, Kittu bumps into Sandy and can't help but fall in love with her. Later in the night, Mr. Babbar sees Nikki sneaking out of the house and getting into a car.
---
1x09 Nirodh Ka Virodh (July 05, 2018)
---
Nikki soon learns that Rahul is her father's friend's son. Meanwhile, Kittu encounters Sandy, the beautiful new girl who has just moved into the neighbourhood, and is instantly smitten by her. Later, when the parents learn about prom night and find condoms in the pockets of both the kids' jeans, they resolve to find a way to stop them from doing anything wrong.
---
1x08 Embrace Se Embarrass Takk (June 28, 2018)
---
Nikki confronts Jamia whom she suspects to be the real culprit for the adult film on the computer. While an embarrassed Kittu is unable to face Nikki, a family debate competition allows the siblings to talk to each other and overcome the awkwardness. Later, Nikki is surprised when she finds Rahul sitting with her father and gets very curious to know what they are up to.
---
1x07 Porny Porny Yes Papa! (June 21, 2018)
---
After immense coaxing by the kids, Mr. Babbar finally agrees to buy a new computer. Once it arrives, Jamia sneaks in unnoticed and copies an adult film on to it. Things take an interesting turn when Kittu plans to watch the adult film at night but is caught red-handed.
---
1x06 Lunch Tantra (June 14, 2018)
---
Ranjit comes over for lunch and tries to impress Nikki's mother. Meanwhile, Mr. Babbar can't get over the thought that his son is possibly gay and tries his best to keep Kittu away from Ranjit. Later, Nikki's work gets hampered as her laptop is damaged and Mr. Babbar must find a way to fix it.
---
1x05 Kiss Se Kismat tak (June 14, 2018)
---
When Mr. Babbar returns home with devotional film DVDs instead of adult films, Jamia decides to help him out. But just as the two are checking Jamia's collection of adult films, the kids return home. The duo is now embarrassed and must find a way to hide their activity.
---
1x04 Crisis Management (June 14, 2018)
---
The parents are worried that Kittu might be gay and they decide to put him through a test. Jamia suggests that Mr. Babbar get an adult film DVD featuring Sunny Leone or Mia Khalifa and see Kittu's reaction. However, a funny surprise awaits Mr. Babbar when he reaches the DVD store.
---
1x03 Male Milaap (June 14, 2018)
---
Nikki is fed up of the rumours of her dating Ranjit and blames him for spreading misinformation. Meanwhile at the Mandolin class, Kittu gets attracted to a student. Later on, taking Ranjit's advice, he decides to try his hand at fashion designing. When Mr. Babbar visits his client Phoenix Punjabi, a fashion designer, Kittu gets inspired by the designer's effeminate personality. This bothers Mr. Babbar.
---
1x02 Rose Ki Kahani (June 14, 2018)
---
When a flower bouquet mistakenly gets delivered to the Babbar house, Nikki's parents assume that Ranjit has sent it for her. Jamia tells Mr. Babbar that he should invite Ranjit home for lunch. Nikki doesn't like the fact that Ranjit is getting too friendly with her parents and expresses her displeasure to him. Besides, she is also expecting a courier from an Australian university, the seriousness of which her parents fail to understand.
---
1x01 Frierents (June 14, 2018)
---
Mr. Babbar proudly coins a new term 'Frierents' that implies a friendship between parents and kids. Later, a mark on Nikki's neck, which seems like a hickey, creates panic in the Babbar household. Her parents think Nikki is dating Ranjit, a friend of hers they met earlier in the day. Jamia suggests that Mr. Babbar stalk Ranjit's activity on Facebook. Meanwhile, Kittu gets beaten up by his father for copying a client's signature on his cheque.
---