100 Days My Prince
Season 1
100 Days My Prince
Season 1
First Air Date: September 10, 2018

| | | |
| --- | --- | --- |
| First Aired on | : | 2018 |
| Episodes | : | 16 episodes |
A prince is the victim of an attempted assassination. He falls off a cliff and subsequently wanders for 100 days under a new name and personality. During that time he meets the head of a prominent detective agency.
Episodes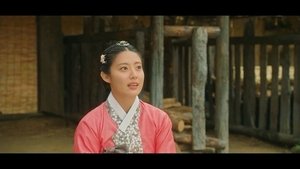 1x16 The End of War between Crown Prince and Vice-Premier (October 30, 2018)
---
Cha-eon leaves behind his final wish. Moved by the king's hopes and Je-yun's plan, Yul makes good on his promise to I-seo.
---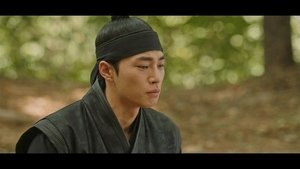 1x15 Evidence of Vice-Premier's Evil Deeds (October 29, 2018)
---
Having regained his memory, Yul seeks revenge on a killer in his midst. Cha-eon plans bloodshed to achieve his goals.
---
1x14 We Must Solve the Riddle (October 23, 2018)
---
Won-deuk and Hong-sim reconnect as Yul and Yoon I-seo. Je-yun assists Yul in his quest to find his diary — and answers.
---
1x13 Demand from Ming's Envoy (October 22, 2018)
---
Hong-sim searches for Mu-yeon in Hanyang with her father and Je-yun in tow. Yul's competency is tested by a visiting envoy.
---
1x12 The Return of the Crown Prince (October 16, 2018)
---
Cha-eon interrupts the coronation ceremony with a shocking announcement. Yul has trouble moving on from his memories with Hong-sim.
---
1x11 Vice-Premier Kim Is Missing (October 15, 2018)
---
The king tries to regain control of his throne. Hong-sim and Won-deuk settle their affairs prior to leaving. Je-yun sees Yul in Won-deok.
---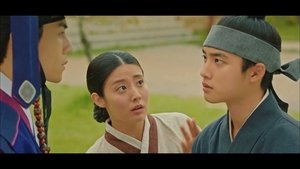 1x10 They Say His Highness Is Alive (October 09, 2018)
---
With Hong-sim and Won-deuk's help, Je-yun concocts a plan to get in Park Seon-do's good graces. Rumors swirl about the crown prince being alive.
---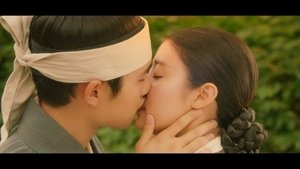 1x09 Everything I Told about You Is Not True (October 08, 2018)
---
Je-yun reunites with Hong-sim as the new county governor. To recover his memory, Won-deuk visits Hanyang and enters palace walls.
---
1x08 You Are Not Won Deuk (October 02, 2018)
---
Won-deuk celebrates an unforgettable birthday. Mu-yeon completes his final task for Kim Cha-eon and prepares to leave with Hong-sim.
---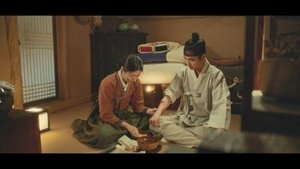 1x07 Stay with Me (October 01, 2018)
---
Witnessing Won-deuk's martial arts skills, Hong-sim gets curious about his real identity. News of the queen's talisman sparks protest and debate.
---
1x06 Do You Know How Much I Missed You? (September 25, 2018)
---
Hong-sim's reunion with her brother doesn't go as expected. Eunuch Yang notices something off about the crown prince's dead body.
---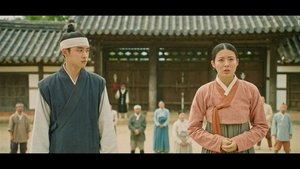 1x05 Do You Not Consider Me Your Daughter Anymore? (September 24, 2018)
---
News of the crown prince's passing is made public. Hong-sim is delighted to learn of Won-deuk's ability to read and write.
---
1x04 The Newlywed Couple in Debt (September 18, 2018)
---
Jung Je-yun searches for a link between the royal physician's murder and Yul's disappearance. Hong-sim puts Won-deuk to work to repay his debt.
---
1x03 Your Name Is Won Deuk (September 17, 2018)
---
Yul loses all memory, but gains a new identity as Na Won-deuk. Hong-sim begrudgingly chooses to become a wife to avoid life as a concubine.
---
1x02 Crown Prince in Great Agony (September 11, 2018)
---
Yul uncovers the mastermind's identity and Kim So-hye's secret before coming under attack in the forest. Hong-sim is punished for refusing to wed.
---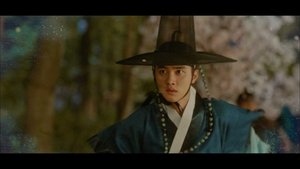 1x01 Today Is Your Only Chance to Cry (September 10, 2018)
---
Lee Yul begins a secret investigation after growing suspicious of his worsening health. Yeon Hong-sim returns to Hanyang in search of her brother.
---