The Outsiders
Season 1
The Outsiders
Season 1
First Air Date: January 28, 2004

| | | |
| --- | --- | --- |
| First Aired on | : | 2004 |
| Episodes | : | 20 episodes |
Episodes
1x20 Episode 20 (June 09, 2004)
---
Yu-Hao's final fight with A-pao sets off a chain reaction that could affect Yu-yen, the trio, and the Eagle gang forever.
---
1x19 Episode 19 (June 02, 2004)
---
As everyone deals with tragedy and tries to move forward, A-pao sets a trap for Yu Hao after making a cunning agreement.
---
1x18 Episode 18 (May 26, 2004)
---
A profound secret thwarts Yu Hao and Yu-yen's reconciliation as a violent act sends them further into unrest.
---
1x17 Episode 17 (May 19, 2004)
---
As the trio and their best friend Hung-tou help Yu-yen recover from her recent actions, Li-chieh takes extra steps to reconnect her with Yu Hao.
---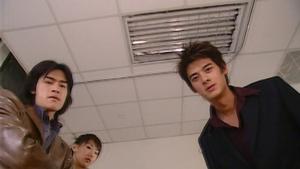 1x16 Episode 16 (May 12, 2004)
---
Yu-yen makes a drastic decision when she finally meets Hsiao-tieh in the midst of her fallout with Yu Hao.
---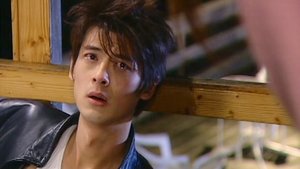 1x15 Episode 15 (May 05, 2004)
---
Avoiding Yu-yen, a guilty Yu Hao grapples with a drunken mistake. A-pao then gives him a game-ending ultimatum over control of the Eagle gang.
---
1x14 Episode 14 (April 28, 2004)
---
A-pao executes his selfish plan and disrupts the Eagle gang. Yu Hao learns the truth about Yu-yen's four-year secret.
---
1x13 Episode 13 (April 21, 2004)
---
Li-chieh's return drives a wedge between Yu Hao and Yu-yen. Meanwhile, A-pao preps an escape plan when his devious side business unravels.
---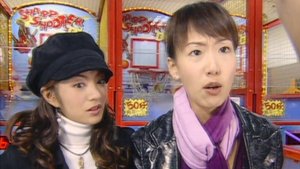 1x12 Episode 12 (April 14, 2004)
---
When Yu Hao tracks down his lost wallet, he meets Shao Hsiao-tieh, a victim from a wicked business scheme run by his associate and nemesis, A-pao.
---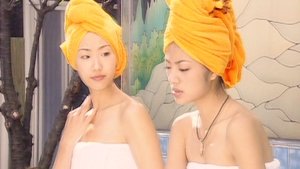 1x11 Episode 11 (April 07, 2004)
---
Four years later, a thriving Yu-yen gets rattled when Li-chieh resurfaces from isolation and she learns the truth behind his actions.
---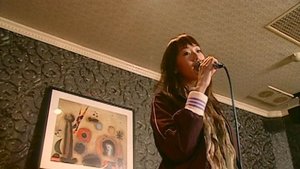 1x10 Episode 10 (March 31, 2004)
---
Feeling like a burden, Yu-yen adapts to gang life to impress Yu Hao. Chaos breaks loose during a karaoke night and Li-chieh takes vengeful action.
---
1x09 Episode 9 (March 24, 2004)
---
A trusted Shan Li-chieh muddles his friendship with Yu-yen. Yu Hao and Uncle Hui reach a fork in the road. Yu Hao ascends in the underworld.
---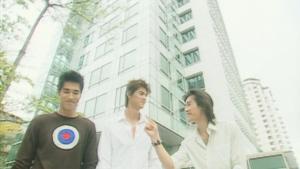 1x08 Episode 8 (March 17, 2004)
---
A lethal assignment has the potential to elevate the trio in their new lives. Confined to the house, Yu-yen seeks refuge.
---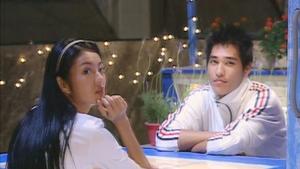 1x07 Episode 7 (March 10, 2004)
---
To defend Yu-yen, the indebted trio agrees to a life-altering offer without her blessing, causing a seismic riff between her and Yu Hao.
---
1x06 Episode 6 (March 03, 2004)
---
The fallout from the street race forces Yu-yen to confront her parents while Yu Hao and the trio deals with an unexpected response from the Eagle gang.
---
1x05 Episode 5 (February 25, 2004)
---
After making a major decision, Yu Hao and Yu-yen go into hiding. Later, a street race shifts from profitable to precarious.
---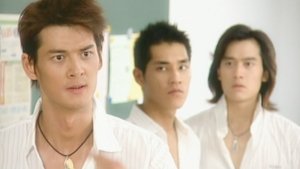 1x04 Episode 4 (February 18, 2004)
---
A cheating scandal at school rocks Yu Hao and Yu-yen, sending both of their academic careers into very different directions.
---
1x03 Episode 3 (February 11, 2004)
---
When personal tragedy strikes, Yu Hao questions his influence on Yu-yen as she struggles at school and gets accosted by someone from his street life.
---
1x02 Episode 2 (February 04, 2004)
---
As Yu-yen adjusts to life under Yu Hao's protection, the trio attempts to call a truce with rival Lao-shu's crew but get an unpeaceful result.
---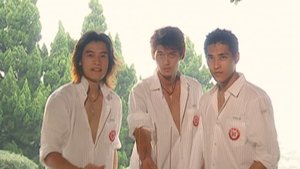 1x01 Episode 1 (January 28, 2004)
---
As high schoolers, Yu Hao meets Pei Yu-yen for the first time when she becomes the prime witness in a covert attack against him.
---