The Conners
Season 2
The Conners
Season 2
First Air Date: September 24, 2019

| | | |
| --- | --- | --- |
| First Aired on | : | 2019 |
| Episodes | : | 20 episodes |
Episodes
2x20 Bridge Over Troubled Conners (May 04, 2020)
---
Darlene and Ben go apartment hunting; Jackie and Becky take Beverly Rose on a road trip to Mexico to meet her father for the first time; Dan reluctantly shares his financial troubles with Louise.
---
2x19 CPAPs, Hickeys and Biscuits (April 28, 2020)
---
Dan and Louise take their relationship to the next level and come to appreciate the complexities of aging. Meanwhile, Darlene spends the night in jail and hands off parenting duties to Ben. Mark and a friend work on a class experiment that leaves them both with hickeys, and Becky contemplates marrying Emilio.
---
2x18 Pilot Lights & Sister Fights (April 14, 2020)
---
Dan is finally ready to share his feelings with Louise; Darlene realizes how badly she wants a baby. Ben gets caught up playing handyman and babysitter for Becky, which causes him to miss an important meeting.
---
2x17 The Icewoman Cometh (April 07, 2020)
---
Bev is back from Arizona and has come to the realization that she'd like to use her finances to spread happiness. She has decided to fund Mark's tuition to a prestigious coding camp, while Darlene tries to convince her to give the money to Harris instead. Dan realizes how much he misses Louise, and Becky persuades him to visit her on tour.
---
2x16 Tats And Tias (March 24, 2020)
---
Harris is newly unemployed, depressed and has moved back into the house, while Becky struggles to find affordable childcare. Jackie suggests Becky reach out to Emilio's family for support and he gladly suggests she contact the two aunts who helped raise him. Dan runs into an old riding buddy, Tony, who recently opened up a leather and tattoo shop and is looking to hire some help. Dan and Darlene tag team to get Harris the job and the family contemplates celebratory tattoos.
---
2x15 Beards, Thrupples And Robots (March 17, 2020)
---
Harris is the boss of Darlene after her mom, desperate for money, gets a job at Price Warehouse. Jackie decides to take her "thrupple" relationship with Ron and Janelle to the next level. Everyone makes fun of Ben's appearance after he shaves his beard in an attempt to appear more clean-cut to potential advertisers for the magazine.
---
2x14 Bad Dads and Grads (February 25, 2020)
---
Dan starts to bond with his younger half-brother but he can't get over the fact that their father paid for Ed Jr.'s college education, something he refused to do for Dan. Jackie hits it off with a fun married couple, so much so that they "invite" her into their relationship. Harris and Mark do not react well to the news that Darlene is trying to have a baby with Ben.
---
2x13 Brothers, Babies and Breakdowns (February 18, 2020)
---
Dan avoids coping with a death in the family, only to be confronted by it head-on. Ben and Darlene address Ben's baby fever and have "the talk." The Lunch Box is officially open for business, and Dwight gets the jitters when he has to fill in for the chef who suffers an accident.
---
2x12 Live from Lanford (February 11, 2020)
---
The Conners share their differing takes on why they all think everyone should vote; Louise gets an opportunity that might send her away from Lanford, prompting the family to interfere in Dan's complicated relationship.
---
2x11 Mud Turtles, A Good Steak And One Man In A Tub (January 28, 2020)
---
Becky thinks that Jackie's new friend Dawn, a restaurant supplier, is only cozying up to her to sell them things they can't afford for the Lunch Box. Darlene is thrilled when Harris gets into Central Illinois State, but Harris might have found a better offer on her own. When Dan finds himself in an embarrassing situation nursing an injury, Louise tries to help him out.
---
2x10 Throwing a Christian to a Bear (January 21, 2020)
---
The Conners struggle to accept a Cheesehead in their midst when Becky brings her new boyfriend, a devout Christian and a Green Bay Packers fan, home to watch the Bears/Packers game. Meanwhile, Dan tries to impress upon Mark the importance of the family's die-hard loyalty to the Bears. Ben and Darlene try to get a loan for their new magazine.
---
2x09 Smoking Penguins and Santa on Santa Action (December 10, 2019)
---
Dan is disappointed when everyone but Becky forgets about his birthday. Darlene and Ben face an issue at work. Dan takes advantage of the family Christmas Santa photo to force Jackie to befriend Louise.
---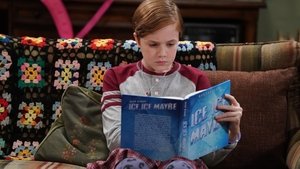 2x08 Lanford, Toilet of Sin (November 26, 2019)
---
Jackie is faced with a difficult decision that brings the family and community together. Meanwhile, Becky starts working a new late-night shift at Casita Bonita, and Darlene goes to extreme measures to mend her relationship with Harris.
---
2x07 Slappy Holidays (November 19, 2019)
---
Chaos ensues when Dan finally gets the entire family together for Thanksgiving dinner; mixed feelings about the Lunch Box continue to build tension in the house; Harris makes an unexpected move.
---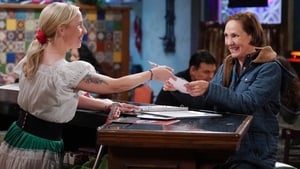 2x06 Tempest in a Stew Pot (November 12, 2019)
---
Jackie and Becky pitch their business plan to Darlene in hopes of getting the Lunch Box back, but Darlene's decision leads to hostility among the three.
---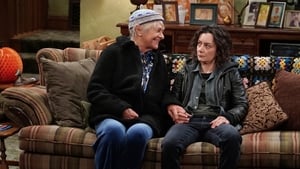 2x05 Nightmare on Lunch Box Street (October 29, 2019)
---
Halloween brings nothing but horror for Jackie after she uncovers a shocking secret when trying to reopen the Lunch Box; Mary gets upset when a woman assumes she is adopted; Darlene continues to deal with her complicated love life.
---
2x04 Landford... Landford (October 15, 2019)
---
Desperate for more income, Becky seeks a bartending position at Casita Bonita, causing major concern for Dan due to her struggle with alcoholism. Meanwhile, Darlene finally nears a decision between David and Ben; and Harris' new friend, Odessa, means new trouble.
---
2x03 The Preemie Monologues (October 08, 2019)
---
Harris is forced to confront Darlene about her lifestyle, while Jackie involves herself in other people's problems to avoid confronting her own. Meanwhile, Becky is overwhelmed by the costs of raising a baby, so her family steps in to help.
---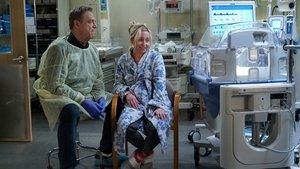 2x02 A Kiss Is Just A Kiss (October 01, 2019)
---
Darlene continues to struggle with deciding between David and Ben. Becky begins to doubt herself as a mom, and Mark gets in trouble at school when a picture of him and his boyfriend kissing goes viral. Meanwhile, Jackie continues to avoid her problems by keeping busy with everyone else's.
---
2x01 Preemies, Weed, and Infidelity (September 24, 2019)
---
In the wake of Emilio's deportation, Jackie steps into the role of a paternal figure and creates a meticulous birth plan for Becky; but as the Conners know, nothing ever goes according to plan. Meanwhile, Darlene is tangled in a complex love triangle with David and Ben, and - like her mother - Harris is caught up in a problem of her own.
---