She-Ra and the Princesses of Power
Season 5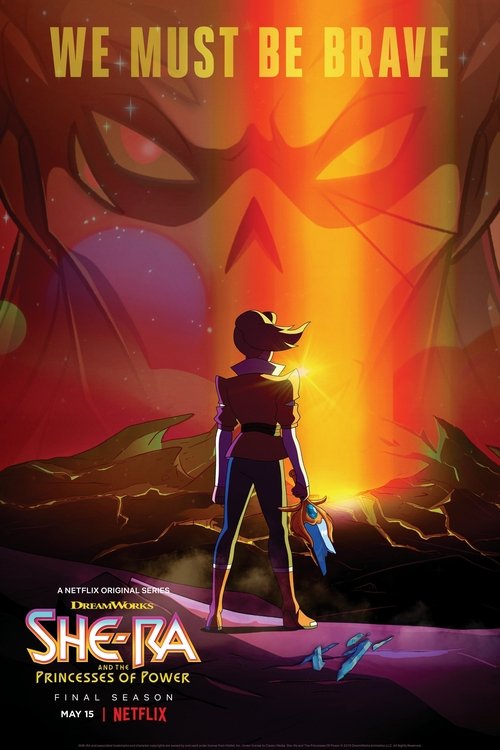 She-Ra and the Princesses of Power
Season 5
First Air Date: May 15, 2020

| | | |
| --- | --- | --- |
| First Aired on | : | 2020 |
| Episodes | : | 13 episodes |
Episodes
5x13 Heart (2) (May 15, 2020)
---
Shadow Weaver and Catra attempt to reach Adora. Glimmer faces her father while Bow tries to evade Scorpia long enough to execute Entrapta's program.
---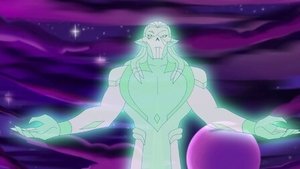 5x12 Heart (1) (May 15, 2020)
---
The best friend squad heads for the Heart while the princesses attack the spire so Entrapta can disrupt the chip network. Horde Prime makes his move.
---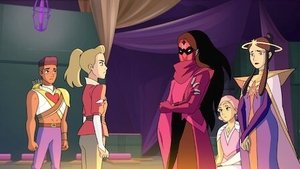 5x11 Failsafe (May 15, 2020)
---
A strike team infiltrates Mystacor, searching for the Heart's failsafe, the Crystal of Arxia. Entrapta and Swift Wind gather data on the chip network.
---
5x10 Return to the Fright Zone (May 15, 2020)
---
Adora, Catra, Perfuma and Netossa reenter the Fright Zone to rescue Scorpia while Bow and Glimmer head to the library to check on Bow's dads.
---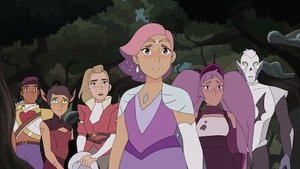 5x09 An Ill Wind (May 15, 2020)
---
While Wrong Hordak's message of dissent spreads throughout the empire, the squad infiltrates the town of Erelandia to get a lead on their friends.
---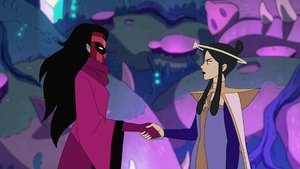 5x08 Shot in the Dark (May 15, 2020)
---
The squad heads to the planet Krytis to find a way to get past Horde Prime's blockade on Etheria. Shadow Weaver appeals to Castaspella for help.
---
5x07 Perils of Peekablue (May 15, 2020)
---
Mermista, Scorpia, Perfuma and Sea Hawk go undercover underwater to recruit Prince Peekablue. Netossa notices that Spinnerella is acting strange.
---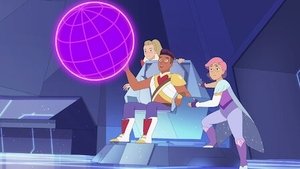 5x06 Taking Control (May 15, 2020)
---
The team tries to keep the ship working and evade Horde Prime's pursuit. On Etheria, Micah struggles to relate to Frosta during a mission to Elberon.
---
5x05 Save the Cat (May 15, 2020)
---
Adora surrenders herself to Horde Prime, hoping to buy time for Entrapta, Bow and Glimmer to rescue Catra and hack Horde Prime's server.
---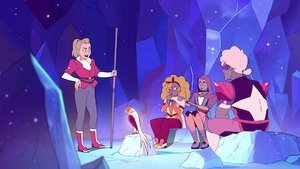 5x04 Stranded (May 15, 2020)
---
Forced to land on a desolate planet to replenish the ship's fuel crystals, Adora meets three siblings on the run from Horde Prime.
---
5x03 Corridors (May 15, 2020)
---
As Bow, Entrapta and Adora attempt to keep Mara's ship functional, Horde Prime orders Catra to betray Glimmer – under threat of a memory wipe.
---
5x02 Launch (May 15, 2020)
---
While Adora takes a much-needed rest, Mermista reluctantly leads the princesses into the Fright Zone so Entrapta can try to trace Horde Prime's signal.
---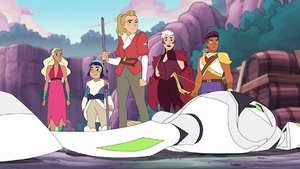 5x01 Horde Prime (May 15, 2020)
---
Adora, Micah and the princesses search for a way to fight back and to rescue Glimmer. On Horde Prime's flagship, Catra schemes.
---