UNHhhh
Season 5
UNHhhh
Season 5
First Air Date: January 22, 2020

| | | |
| --- | --- | --- |
| First Aired on | : | 2020 |
| Episodes | : | 33 episodes |
Episodes
5x33 Random XII (December 30, 2020)
---
Surprise! Here's one last random episode to round out the season. Check out the hi-jinks the gals got up to that didn't make the episodes!
---
5x32 The Weather (December 23, 2020)
---
It's up to you to decide whether you care about the weather. Your weather girls are here to brighten up your rainy days!
---
5x31 Make Loneliness Work for You (December 16, 2020)
---
How do they know you're lonely? Because you're watching this, mawmuh. Trixie and Katya explore the concept of loneliness!
---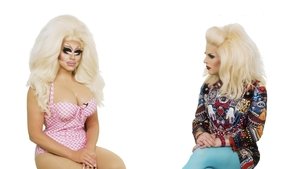 5x30 Power (December 09, 2020)
---
Go ahead. Ask her why she does it. Trixie and Katya spill the tea on power, power dynamics, and how to use your boobs to wield it over others.
---
5x29 Ready 4 Love (December 02, 2020)
---
Katya's ready for love, and she wants to do it now. Trixie explains to her what love is, and Katya designs her perfect man.
---
5x28 I'm Sick Part 2 (November 25, 2020)
---
Our gals are back to give us a dose of their best medicine - being sickening, henny!
---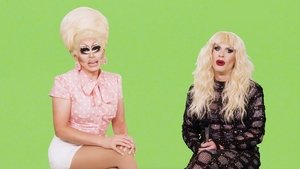 5x27 I'm Sick Part 1 (November 18, 2020)
---
From educating each other on food poisoning to debunking CBD, our gals are here to cure what ails you.
---
5x26 Moving (November 11, 2020)
---
Put on your suit and pack up your cardboard boxes! We're talkin' moving, from college dorms and grandparents' houses to Russian treehouses and our parents houses.
---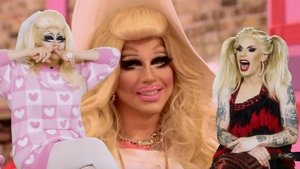 5x25 Season 7 React (November 04, 2020)
---
Wait a minute...this isn't Maury Povich! Katya and Trixie look back fondly on their appearance on Season 7 of the popular competition show, RuPaul's Drag Race.
---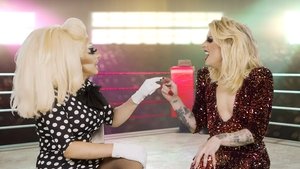 5x24 Fighting (October 28, 2020)
---
From television smackdowns to karate to Geena Davis, our gals are talkin' all things fighting! Surprisingly, there's no Mortal Kombat in this one.
---
5x23 Halloween IV (October 21, 2020)
---
The only thing scarier than Katya's jars of piss is what she'll do to you if you try to steal them. It's time for another Halloween episode, Debra!
---
5x22 Texting Etiquette (October 14, 2020)
---
The dolls manage to stay on topic for most of this one, but that's just because they talk about sexting and emojis for fourteen hours. Then they answer your Twitter questions!
---
5x21 Straight People (October 07, 2020)
---
Straight people are gross. Except for you, if you're straight and watching this! Our gals talk each other's ears off about heterosexuality and all the nonsense that comes with it.
---
5x20 Random XI (September 30, 2020)
---
You know the drill - enjoy some of our favorite moments that didn't make it into the episodes. The gals are talkin' hemorrhoids, diets, and answering more of your wild Twitter questions!
---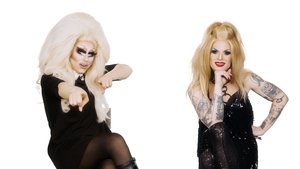 5x19 Drama (September 23, 2020)
---
Honestly guys, we're so sick of all the drama. But also, like...it's kinda fun, right? Trixie and Katya are here to tell all about the drama, chaos, confusion, and madness - then they answer your Twitter questions!
---
5x18 Procrastination (September 16, 2020)
---
Eh, we'll think of a description later. Something about Trixie and Katya talkin' about waiting too long to do stuff, then answering Twitter questions.
---
5x17 Getting Fired (September 09, 2020)
---
The gals tell all about past jobs they've been fired from, whether they deserved it or it was because of secret lesbians' evil plot. Then they answer more of your Twitter questions!
---
5x16 Toxic Masculinity Part 2 (September 02, 2020)
---
Our gals are back to chat all things masc, hung, and fun. Then they answer more of your insane Twitter questions!
---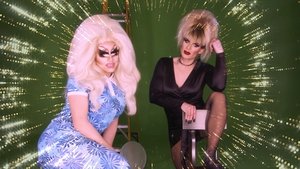 5x15 Toxic Masculinity Part 1 (August 26, 2020)
---
What's up, gym buds? Get ready for these big buff men to challenge your idea of what it truly means to be a man.
---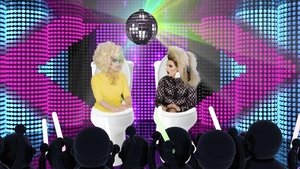 5x14 Weight (August 19, 2020)
---
The gals talk about their separate weight journeys, and the unexpected journeys that accompany them. Then, they answer your Twitter questions!
---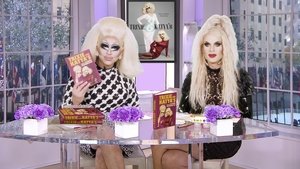 5x13 Books (August 12, 2020)
---
You think YOU could write a book for the Library of Congress? Think again, Alexandria. This week, our gals are talkin' books - writing, reading, using them as paperweights, you get it.
---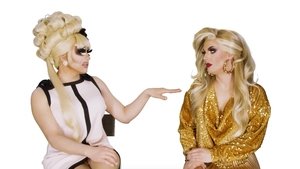 5x12 Movies (April 08, 2020)
---
Ah...remember popcorn and movie theatres? Anyway, Trixie and Katya are back and talkin' cinema. And stay tuned till the end, cuz they're answering your Twitter questions!
---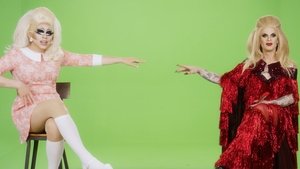 5x11 UNHhhh Returns August 5th! (April 01, 2020)
---
BARBARA! Go get Deb - the Internet drag queens are coming back!
---
5x10 #WOWHelpMe (March 25, 2020)
---
To celebrate it's 4th year on the interwebs, UNHhhh announces a new advice segment called #WOWHelpMe.
---
5x09 Random X (March 18, 2020)
---
For a show that rarely stays on topic, these moments from the last nine episodes didn't fit anywhere else. This episode of random clips will leave you feeling confused and a little horny.
---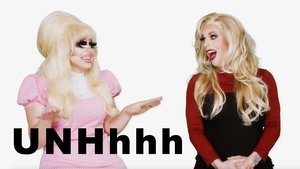 5x08 Gurl, You Gay (March 11, 2020)
---
Trixie & Katya are almost too gay to function. Find out what makes these two homosexuals so flaming. The world is not ready for all this gay.
---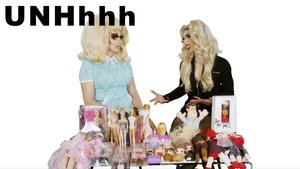 5x07 Doll Hoarder (March 04, 2020)
---
Trixie & Katya have a passion for dolls, and yes, it is as on-brand as you would think.
---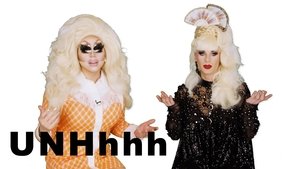 5x06 Winning & Losing (February 26, 2020)
---
After being cast in two seasons of a reality TV competition series, Trixie & Katya have strong opinions about winning and losing. Join them as they finally ask the age old question: is Katya is gay enough to win a Tony?
---
5x05 Walking Children in Nature Part 2 (February 19, 2020)
---
These two squirrel-friends fantasize about how they would like to die in nature and what kind of animal they would like to be. Oh and remember that fly that landed on Trixie's mouth? We do too.
---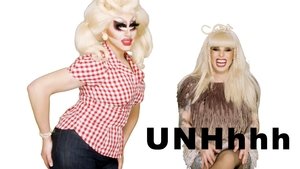 5x04 Walking Children in Nature Part 1 (February 12, 2020)
---
Don't be shocked by the fact that these two queens are no stranger to the outdoors. But do be shocked by their bizarre knowledge of mother nature and the stories they have to share.
---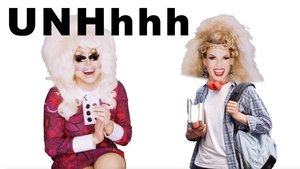 5x03 I'm in My 30s (February 05, 2020)
---
Trixie & Katya are thirty, flirty and talkin' dirty. Katya explains to Trixie the highs and lows of reaching the 30 year milestone. Because what you see? Isn't always the truth.
---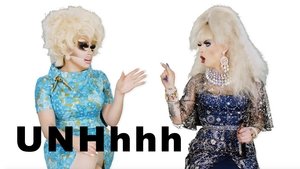 5x02 Dental Artistry (January 29, 2020)
---
Two 'biological women' teach a class in the Defense Against the Dental Arts. Trixie shares details about her veneer makeover while being perplexed as to why Katya still has perfect teeth.
---
5x01 Women in 2020 (January 22, 2020)
---
Sorry kids, the bowl cut is still a thing in 2020. Because it's their show, and not yours. Are Trixie & Katya as excited for 2020 as you are? Find out that and what they are looking forward to this year.
---