Will & Grace
Season 3
Will & Grace
Season 3
First Air Date: October 24, 2019

| | | |
| --- | --- | --- |
| First Aired on | : | 2019 |
| Episodes | : | 18 episodes |
Episodes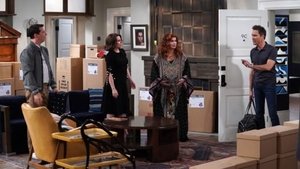 3x18 It's Time (April 23, 2020)
---
Will is determined to not reminisce about his life in the city or his ex. Grace has false alarms of going into labor. Karen attempts to get closure with her ex-husband. Jack's dream of taking a bow on a Broadway stage becomes a very real possibility.
---
3x17 New Crib (April 16, 2020)
---
Karen celebrates her baseball team's championship. Will and Grace go to an open house, which leads to a conversation about their future living arrangement. Jack has to decide if he wants to stay in the city to pursue his dreams.
---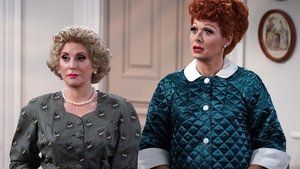 3x16 We Love Lucy (April 09, 2020)
---
Will claims living with Grace is like Ricky living with Lucy; when Karen and Jack hear this, they each claim that they are the Lucy of the group; Grace, Karen and Jack each imagine themselves as Lucy, with Will as the Ricky to all of them.
---
3x15 Broadway Boundaries (March 19, 2020)
---
When Will's surrogate, Jenny, tells Will their relationship needs boundaries, Will ropes newly-out Dr. DiLorenzo into going on a fake date so he can spy on Jenny. Unsure if having a boy or girl is more difficult, Grace struggles with popping her gender reveal balloon. During her baseball team's championship game, Karen is torn between celebrating with Friday, and helping Jack build his confidence for a Broadway audition.
---
3x14 The Favourite (March 12, 2020)
---
Jack helps Karen sneak into the manse to retrieve her coveted ring, but they're shocked to find it on the hand of Stan's new girlfriend, Val. While hosting Will's surrogate, Jenny, for the weekend, Will and Grace become the old folks they swore they'd never become.
---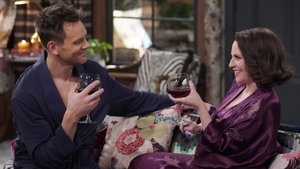 3x13 Filthy Phil, Part II (March 05, 2020)
---
Will and Grace become convinced Karen is in danger when her new boyfriend, Phil, takes her to a cabin in the woods. With the help of Karen's assistant, Friday, Will and Grace race to save her. Jack makes up a story to a snobby reporter in order to keep his new bar relevant after its previous owner, Miss Coco Peru, steps down.
---
3x12 Filthy Phil, Part I (February 27, 2020)
---
Karen introduces Will and Grace to the new love of her life, Phil. But Will and Grace become increasingly suspicious that Phil has sinister intentions for their friend. When Miss Coco Peru tells Jack that he's closing down his bar for good, Estefan encourages Jack to become its new owner.
---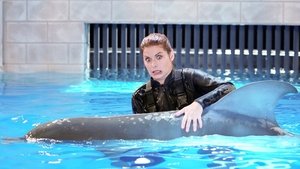 3x11 Accidentally on Porpoise (February 20, 2020)
---
Despite her history of transgressions, Grace and her neighbor, James, decide to give their relationship one more shot. But when James invites Grace to his job at the aquarium, she endangers his job and a species. In order to help Will deal with his anxiety about becoming a father, Jack takes him to an unexpected place to blow off steam – church. Karen finds herself in a confessional booth, and a visit from Smitty makes her reconsider their entire relationship.
---
3x10 Of Mouse and Men (February 13, 2020)
---
Worried about Grace being a single mother, Marilyn goes behind Grace's back to fix her up with a beagle-breeding couple interested in adopting Grace's baby. Will gets enlisted by Karen to deal with a P.R. nightmare created by a homophobic player on her baseball team. Jack and his husband, Estefan, go to extreme lengths to get rid of a mouse.
---
3x09 Bi-Plane (February 06, 2020)
---
Will and Grace decide to intervene when they discover Grace's niece is dating a bisexual man. Jack gets permission from his husband, Estefan, to sleep with his celebrity hall pass, Ryan Phillippe. Karen struggles to adapt when her assistant, Friday, books them on an economy flight.
---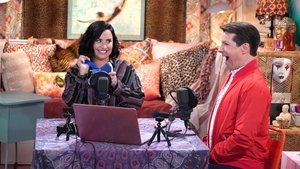 3x08 Lies & Whispers (January 23, 2020)
---
When Larry warns Will and Grace about the difficult entry process into the elite school they both want their kids to go to, they set out to prove that their child would be the better candidate. While helping Jenny with her ASMR livestream, Jack unwittingly creates problems between Karen and her "booty buddy," Luke.
---
3x07 What a Dump (January 16, 2020)
---
Grace and her neighbor, James give their romance another shot – even after she slept with his son and his father. But an embarrassing incident puts Grace's relationship, and her dignity, in jeopardy. Will decides it's time for Jack to grow up, and cuts him off financially. But unlikely wisdom from Jack's husband, Estefan, makes Will reconsider.
---
3x06 Performance Anxiety (January 09, 2020)
---
Committed to becoming a father on his own, Will meets a potential surrogate with stellar reviews, but her lifestyle choices give him doubts. In order to gain entry to AnnieCon, Grace pretends to be a formerly famous Annie.
---
3x05 The Grief Panda (November 21, 2019)
---
In the aftermath of Will and McCoy breaking up, Grace and Jack hire the Grief Panda to help Will process his pain. With Karen completely occupied with her new baseball team, Grace believes that she has to fire Karen in order to set her free.
---
3x04 The Chick and the Egg Donor (November 14, 2019)
---
Will and Grace get competitive over whose process of having a baby is more difficult. Jack helps Karen prove to Danley Walker that she'll be a competent owner of her new baseball team. But Karen realizes that an old acquaintance, Amy, may be the help she really needs.
---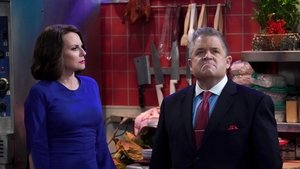 3x03 With Enemies Like These (November 07, 2019)
---
Will discovers a way to finally get back at Jack for years of mocking his hairline. Grace is determined to prove to Mrs. Timmer she's strong enough to handle being a single mother. Karen squares off against Stan's brother in a poker game.
---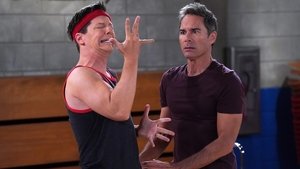 3x02 Pappa Mia (October 31, 2019)
---
When Grace admits she's not sure who's the father of her baby, Karen orchestrates a Mamma Mia situation with the potential baby daddies. Will worries what will happen if he has a straight son and enlists Jack to help him prepare.
---
3x01 Eat, Pray, Love, Phone, Sex (October 24, 2019)
---
Grace returns from her European travels a new woman, but her elation is short-lived when she receives life-changing news. Karen teaches Will how to be better at phone sex. Jack has a yard sale to discreetly get rid of Estefan's annoying cuckoo clock.
---