Will & Grace
Season 1
Will & Grace
Season 1
First Air Date: September 28, 2017

| | | |
| --- | --- | --- |
| First Aired on | : | 2017 |
| Episodes | : | 16 episodes |
Episodes
1x16 It's a Family Affair (April 05, 2018)
---
Grace's father and Will's mother end up making a surprising and upsetting connection. Jack rebounds from his breakup with a new love. Karen must decide between her husband and her lover.
---
1x15 One Job (March 29, 2018)
---
Grace brings Will for support when she goes home to celebrate her deceased mother's birthday. Jack's faith in love is crushed after breaking up with Drew and uncovering a secret in Karen's marriage.
---
1x14 The Beefcake & The Cake Beef (March 15, 2018)
---
Will rekindles a relationship with his first love against Jack's advice. Grace reluctantly fights for Karen's civil rights when a bakery refuses to make a cake she wants.
---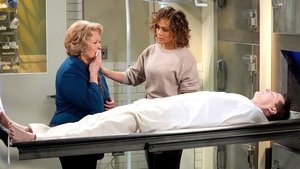 1x13 Sweatshop Annie & The Annoying Baby Shower (March 08, 2018)
---
A baby shower makes Grace and Will question their life choices. Karen and Jack find a way to combine child labor with musical theater. Jennifer Lopez will pull double duty guest-starring as both herself and her "Shades of Blue" character, Det. Harlee Santos.
---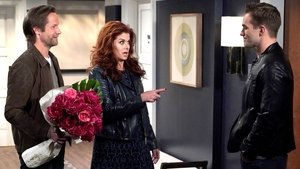 1x12 Three Wise Men (March 01, 2018)
---
Grace is horrified to realize that she's dated three men from the same family. Will and Karen get on each other's nerves at the office until they bond over watching -- and producing -- their own little telenovela.
---
1x11 Staten Island Fairy (February 01, 2018)
---
Jack's intimacy issues are challenged by a closeted boyfriend. Will and Grace sell their new line of bedding on TV.
---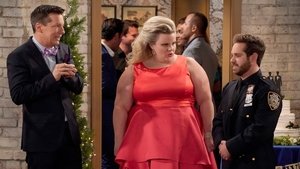 1x10 The Wedding (January 18, 2018)
---
Will, Grace, Jack and Karen attend the wedding of Will's ex-boyfriend, Vince. While Grace tries to keep Will from making a scene, Jack learns that his wedding hookup has many strings attached.
---
1x09 There's Something About Larry (January 11, 2018)
---
Jack's first day as a Lyft driver goes south when he rear-ends a wacky neighbor. An old friend decides he's in love with Will. Tim Bagley and Molly Shannon guest star.
---
1x08 Friends and Lover (January 04, 2018)
---
Will and Grace try to convince themselves they are okay with dating the same man; Jack and Karen get an annoying commercial jingle stuck in their heads and must seek medical attention.
---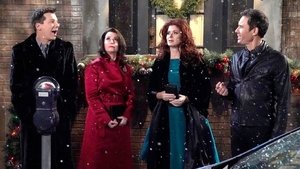 1x07 A Gay Olde Christmas (December 05, 2017)
---
Will, Grace, Karen, and Jack wish they could have experienced Christmas in old New York City, but realize the past was not quite as romantic or open to diversity as they pictured it.
---
1x06 Rosario's Quinceanera (November 02, 2017)
---
When Karen's has trouble dealing with a personal tragedy, Will, Grace, and Jack try to intervene. Will and Grace's new business relationship begins to show signs of stress.
---
1x05 How To Succeed In Business Without Really Crying (October 26, 2017)
---
Grace tries for her biggest job yet: decorating a string of boutique hotels for an obnoxious mogul. Will is surprised at his reaction to making Senior Partner. Beverly Leslie discloses his secret to Karen. Jack owns half of a winning lottery ticket.
---
1x04 Grandpa Jack (October 19, 2017)
---
Jack is stunned to learn that his estranged son, Elliot has a son of his own, Skip. Moreover, Skip needs the kind of help only Will and Jack can provide. Grace and Karen behave badly with the hot new guy at work.
---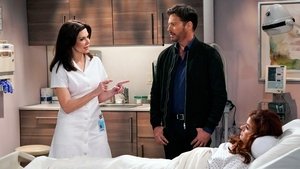 1x03 Emergency Contact (October 12, 2017)
---
Grace is shocked to find that the emergency contact called by her doctor's office is ex-husband Leo, not Will. Jack takes on a new job he never expected to love. Karen befriends a 12-year-old girl in the Bronx, despite her best efforts.
---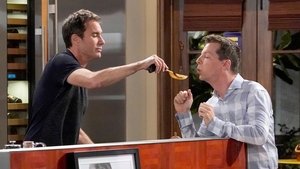 1x02 Who's Your Daddy (October 05, 2017)
---
Will and Jack try to date younger guys but find it challenging. Grace and Karen experience a crisis that reveals Grace's true feelings about Karen.
---
1x01 11 Years Later (September 28, 2017)
---
We pick up with Will, Grace, Jack, and Karen 11 years since we last saw them. Will and Grace both falter when their political beliefs are put to the test. Jack and Karen help Will and Grace hide their secret shame from each other, but the truth finally comes out.
---