Instinct
Season 2
Instinct
Season 2
First Air Date: June 30, 2019

| | | |
| --- | --- | --- |
| First Aired on | : | 2019 |
| Episodes | : | 11 episodes |
After being put on leave by the NYPD, Dylan Reinhart is reinstated in time to join detective Lizzie Needham on their newest case. Lizzie's boss, Lt. Jasmine Gooden, is relieved to reinstate Dylan but also lets him know that he now plays by her rules. But as Dylan feels reenergized returning to his work life, his husband, Andy, is busy fielding the adoption process in the hopes that they can finally become parents. With Dylan and Lizzie back as partners, a "Sleeping Beauty Killer" case comes their way, and they realize they need to continue to both trust their instincts.
Episodes
2x11 Grey Matter (August 25, 2019)
---
A gruesome discovery in a city pond leads Dylan and Lizzie to investigate a young man's murder, while Andy rescues one of Dylan's students from a legal bind.
---
2x10 Trust Issues (August 18, 2019)
---
Dylan and Lizzie investigate deaths of three family members who were also business partners in a craft brewery. Also, Andy's legal expertise is needed when he and Dylan confront an issue in their adoption process, and Lizzie learns some hard truths about Julian's past.
---
2x09 Manhunt (August 18, 2019)
---
It's all hands on deck to track down the Sleeping Beauty Killer when Ryan and Dylan's biggest lead in the case takes them to a faceoff aboard a ship. Also, Dylan receives troubling news from his father.
---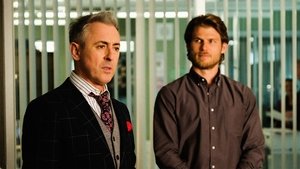 2x08 Go Figure (August 11, 2019)
---
Dylan and Lizzie work to uncover why an Olympic-hopeful figure skater is killed while on the ice. Also, Ryan's case heats up and lands him and Dylan in unusual circumstances and Julian comes to understand why an old acquaintance has returned to New York.
---
2x07 After Hours (August 11, 2019)
---
Dylan and Lizzie go undercover in New York's erotic underworld when they investigate the murder of a high-powered public relations rep. Also, a glamorous love from Julian's comes back into his life with a proposal he can't resist.
---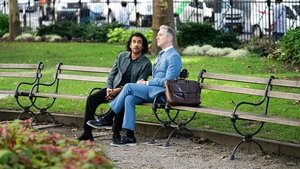 2x06 One-of-a-Kind (August 04, 2019)
---
Dylan and Lizzie investigate when a street artist's work is found with a victim's body in the middle of it. Also, Ryan catches a suspect in the Sleeping Beauty Killer investigation and Dylan's new book editor, Harry Kassabian, pays him a visit.
---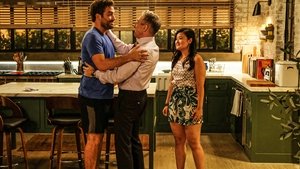 2x05 Ancient History (July 28, 2019)
---
Dylan and Lizzie investigate the case of a prominent divorce lawyer who is found murdered in a bizarre ritual. Dylan and Andy hit a bump in their adoption process. Lizzie and Julian reach a tough point in their relationship. Ryan's serial killer case escalates.
---
2x04 Big Splash (July 21, 2019)
---
A Sweet 16 celebration turns into a crime scene when the birthday girl's stepmother falls to her death and the guests and staff are put under a microscope by the NYPD. Also, Ryan finds a new lead in his investigation, and Lizzie receives some positive news at the precinct.
---
2x03 Finders Keepers (July 14, 2019)
---
Lizzie and Dylan work a case that provokes deep emotions for them when a 9-year-old boy goes missing on the eve of a judge's decision in a bitter custody battle. Also, with Dylan's help, Lizzie confronts some of her past childhood demons, and a major advancement presents itself in Dylan and Andy's adoption search.
---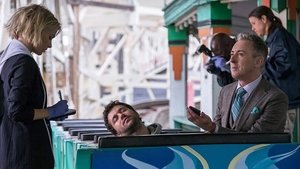 2x02 Broken Record (July 07, 2019)
---
Dylan and Lizzie investigate the murder of an aspiring musician who was gunned down on a roller coaster at an amusement park. Also, Lizzie exhausts herself trying to keep up with a newly single friend, and Andy and Dylan look to broaden their options for adoption.
---
2x01 Stay Gold (June 30, 2019)
---
Dylan and Lizzie investigate the murder of a successful businesswoman who attempted to prolong the lifespan of humans. Also, Dylan and Andy look to continue their adoption search, and Detective Ryan Stock from Nebraska arrives to hunt for a potential serial killer.
---