Mobile Suit Gundam 0083: Stardust Memory
Specials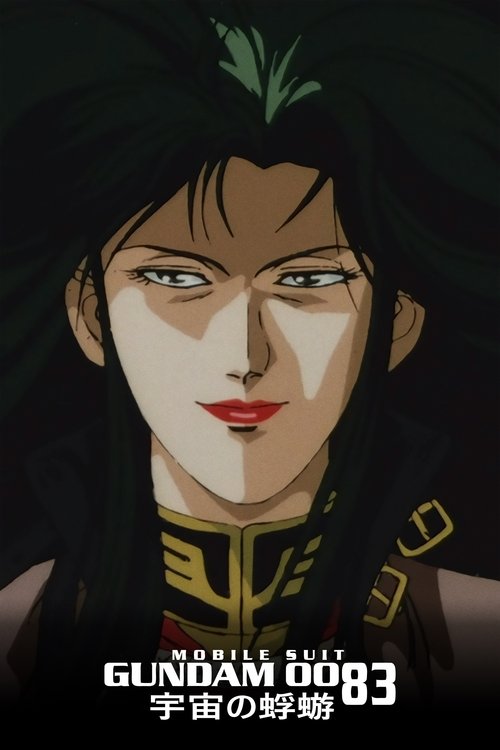 Mobile Suit Gundam 0083: Stardust Memory
Specials
First Air Date: September 24, 1992

| | | |
| --- | --- | --- |
| First Aired on | : | 1992 |
| Episodes | : | 2 episodes |
Specials of Mobile Suit Gundam 0083: Stardust Memory
Episodes
0x02 Mobile Suit Gundam 0083: Stardust Memory - The Mayfly of Space 2 (January 26, 2016)
---
Universal Century 0083. Inside the Zanzibar-class mobile cruiser Lili Marleen, Cima Garahau, the former Zeon M.A.U. (Marine Amphibious Unit) Commander, was battling her recurring nightmare of being abandoned by Zeon military during One Year War and drifting in Space in the past 4 years. This picture drama also recounts Cima's past and present encounter with Anavel Gato, as well as introducing a new character, the Zeon fugitive Geil Hunt.
---
0x01 Mobile Suit Gundam 0083: Stardust Memory - The Mayfly of Space (September 24, 1992)
---
Mayfly reveals Cima's backstory in flashbacks as she reflects on her past prior to the events of Episode 13. It reveals that Cima and her unit poisoned a Side 5 colony using G-3 nerve gas, under orders, but were treated as pariahs afterwards by their own countrymen for committing such an atrocity. At the end of the war her superior refused to let her retreat to Axis. Because their home colony Mahal had been converted into a weapon, Cima and her men were left stranded and homeless.
---