Action Heroine Cheer Fruits
Season 1
Action Heroine Cheer Fruits
Season 1
First Air Date: July 15, 2017

| | | |
| --- | --- | --- |
| First Aired on | : | 2017 |
| Episodes | : | 12 episodes |
Base on Japanese anime television series produced by Diomedea and directed by Keizou Kusakawa. The Series aired in Japan during July 7 and September 29, 2017 and licensed in North America by Sentai Filmworks.
Episodes
1x12 Passion ☆ Fruits (October 03, 2017)
---
Watching the show online, Misaki is surprised to see the girls sticking to the script that included her role. Just then, Mikan begins adlibbing, throwing in a plot element that reflects the turmoil Misaki is going through and their desire to support her.
---
1x11 The Misery of Misaki Shirogane (September 23, 2017)
---
Back in the top ten, the girls are given the opporunity to perform at the Hinano Culture Center. In the run-up to the show, Mikan writes an expansive script, encouraging Misaki to once again appear as a performer.
---
1x10 So Long, Hopeless Warrior (September 16, 2017)
---
With Cheer Fruits now in the top ten local heroine ranking, Mako Kamisu, the woman who plays Kamidaio, comes to Hinano to interview the girls, revealing herself to be a fan of their show too.
---
1x09 Silver Serious (September 09, 2017)
---
As the girls get ready for their show, Mikan reveals she has written a part for Misaki to join in on the show, but she declines.
---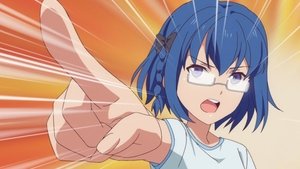 1x08 Little Sis Aoyama Says She'll Start Directing (September 02, 2017)
---
After putting on a surprise rehearsal for Misaki's birthday, they discover that another local heroine group has the exact same format they were planning.
---
1x07 Good Luck!! Mikapyon (August 26, 2017)
---
Struggling to write her next script while also wondering if she still has a place in Hina-Nectar, Mikan proposes a trip to the beach for a change of pace.
---
1x06 Explosion Angel Hatsuri-chan (August 19, 2017)
---
With the girls needing a pink heroine who is knowledgeable about special effects to further improve the shows, Misaki tells Roko about Hatsuri Momoi, a girl who seems perfect for the role but tends to go overboard with her appreciation for her.
---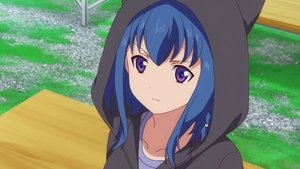 1x05 Project Blue~ (August 12, 2017)
---
The girls approach Yuki about joining Cheer Fruits, but she gets scared off by her own paranoia over quitting the idol business.
---
1x04 An Action Heroine Who Starts from Zero (August 05, 2017)
---
Following Kamidaio's copyright claim, the girls are tasked with coming up with an original local heroine that shows off Hinano's appeal. As each girl presents their own ideas for a concept, Mikan proposes that they promote the city's fruits, deciding on the team name Cheer Fruits.
---
1x03 A Very Idle Kanon (July 29, 2017)
---
As the girls find themselves needing a new place to practise, they are approached by a rhythmic gymnast from another school named Kanon Shimura, who is baffled to find Ann had quit rhythmic gymnastics to watch tokusatsu shows.
---
1x02 It's Okay for a Normal "Roko" to Try Being a Heroine (July 22, 2017)
---
After managing to recruit both Ann and Mikan to join the project, Misaki, who is working to erase Hinano's debt within six months, puts up a poster for more applicants, attracting costume designer Mana Midorikawa and technician Genki Aoyama.
---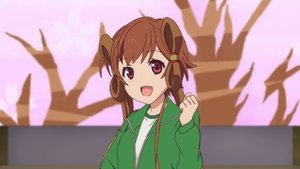 1x01 Suddenly, the Heavenly Realm! (July 15, 2017)
---
With the popularity of "action heroines", many districts have had local heroines of their own, complete with live action hero shows. In Hinano City, Mikan Kise takes her younger sister Yuzuka to a hero show of the most popular local heroine, Kamidaio, only to discover the show had been cancelled at the last minute.
---