My Little Pony: Equestria Girls
Season 1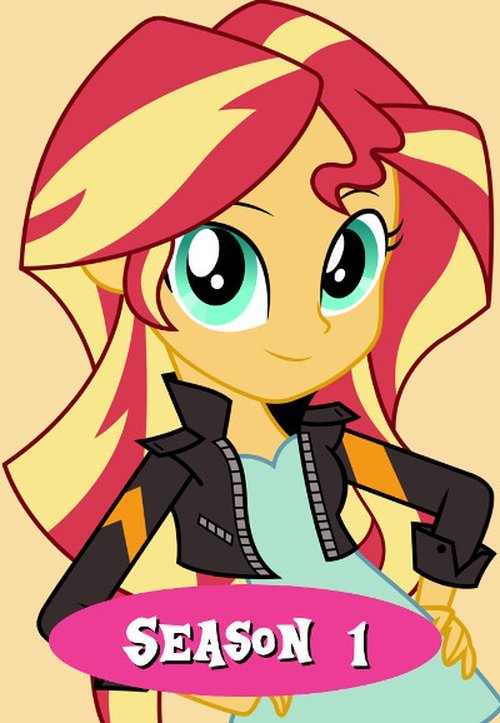 My Little Pony: Equestria Girls
Season 1
First Air Date: June 24, 2017

| | | |
| --- | --- | --- |
| First Aired on | : | 2017 |
| Episodes | : | 3 episodes |
Episodes
1x03 Mirror Magic (July 08, 2017)
---
When Sunset Shimmer returns to Equestria as a pony, she meets new pony Starlight Glimmer and agrees to bring her back through the mirror portal to experience life as a human girl at Canterlot High. However, while Sunset Shimmer is away, a revenge‐seeking Juniper Montage finds a beautiful hand mirror enchanted with Equestrian magic and it's powerful enough to make things disappear into limbo, trapping them between two realms. Sunset Shimmer and Starlight Glimmer return to find the Mane 6 missing and Juniper Montage acting extremely suspicious. Will Sunset Shimmer and Starlight Glimmer save the girls, or are the Mane 6 lost in limbo for good?
---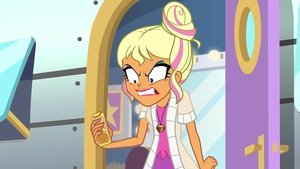 1x02 Movie Magic (July 01, 2017)
---
The overjoyed Equestria Girls have been specially invited by A.K. Yearling to visit the set of the upcoming 'Daring Do'movie! For super-fan Rainbow Dash, watching behind the scenes as her favorite heroine comes to life is a dream come true. However, when a rare prop from the set goes missing and puts the entire movie on hold, Rainbow Dash's dream becomes a nightmare. The Equestria Girls take it upon themselves to track down the missing prop and end up trotting into a real-life Daring Do adventure!
---
1x01 Dance Magic (June 24, 2017)
---
With the Camp Everfree fundraising deadline looming, the Equestria girls realize they need a new plan to raise more money and are ready to try new things. Rarity finds out about a music video competition with a huge cash prize, and she's eager to convince her friends at Canterlot High to enter the contest. However, the girls soon learn that the students at rival Crystal Prep Academy are also entering the contest. The girls learn that sometimes coming together instead of competing, is the best plan of all!
---