The Magic School Bus
Season 2
The Magic School Bus
Season 2
First Air Date: September 09, 1995

| | | |
| --- | --- | --- |
| First Aired on | : | 1995 |
| Episodes | : | 13 episodes |
Episodes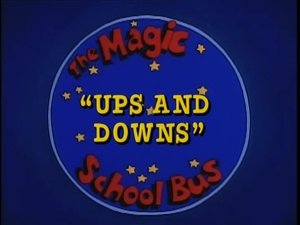 2x13 Ups and Downs (December 02, 1995)
---
There's a monster in Walkerville Lake! Wanda competes with Gerri Poveri, a TV reporter whose ratings are sinking, to be the first one underwater.
---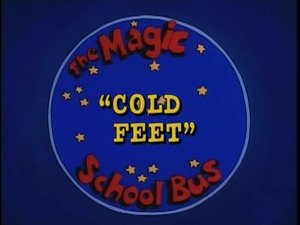 2x12 Cold Feet (November 25, 1995)
---
Liz has gone off to a mysterious place called "Herp Haven." Thinking she's in trouble, the class rushes to Herp Haven, where they turn into reptiles. With Michael York as Herpst.
---
2x11 Out Of This World (November 18, 1995)
---
When Dorothy Ann warns the kids there's an asteroid headed straight for their school, Ms. Frizzle arranges a field trip into space.
---
2x10 Getting Energized (November 11, 1995)
---
The class is ready to plug in their "Double-Trouble Wheel of Wonder" at the town carnival, when they discover all the electrical outlets are taken.
---
2x09 Taking Flight (November 04, 1995)
---
Shrunk inside Tim's model airplane, the class goes on a high-flying field trip to find out how things fly.
---
2x08 Revving Up (October 28, 1995)
---
The school district's Vehicle Maintenance Inspector, Junkett is about to condemn the Magic School Bus!
---
2x07 In A Pickle (October 21, 1995)
---
Keesha and the class return from vacation to find her prize cucumber has turned into a pickle! Could the Mike Robe gang be to blame?
---
2x06 Wet All Over (October 14, 1995)
---
Arnold and Wanda are due to give a report on the town waterworks. But Ms. Frizzle thinks it's field DRIP time! She turns the bus and class into water drops and the kids evaporate, condense, become rain and rush by river into the ocean. After several trips through the water cycle, they're ready to turn back into regular kids. But the magic key that will get them out of the cycle is locked in the school bathroom! Trying to work their watery way into the bathroom, the kids go through the town waterworks and see how water is purified. Can they get to school through bathroom pipes? Or are they stuck in the water cycle forever?
---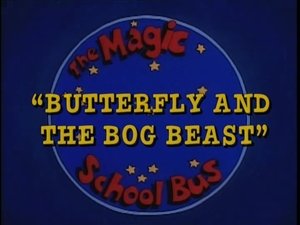 2x05 Butterfly and the Bog Beast (October 07, 1995)
---
The class needs a new mascot for its soccer team. Phoebe suggests butterflies, but everyone thinks they're wimpy—until The Friz flutters in!
---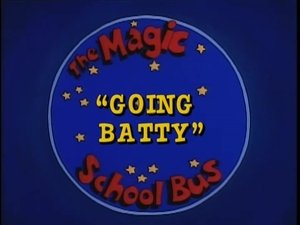 2x04 Going Batty (September 30, 1995)
---
When Ms. Frizzle invites the class' parents in to see that their kids are learning about bats, Ralphie and the gang are convinced The Friz is a vampire! With Tyne Daly as Ralphie's mom; Eartha Kitt as Keesha's grandmother; Elliot Gould as Arnold's dad; Dana Elcar as Phoebe's dad; and Edward James Olmos as Carlos's dad.
---
2x03 The Busasaurus (September 23, 1995)
---
Ms. Frizzle takes the class on a dinosaur dig, courtesy of her old school chum, paleontologist Dr. Carmina Skeledon, and travels 67 million years back in time!
---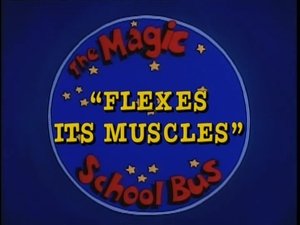 2x02 Flexes Its Muscles (September 16, 1995)
---
Ms. Frizzle takes the class on a field trip to R.U. Humerus's Body Shop. They learn how bones, muscles and joints all work together to help us move.
---
2x01 Blows Its Top (September 09, 1995)
---
To help them understand how the Earth makes islands, Ms. Frizzle presents the kids with an island that hasn't been discovered yet!
---