GAMERS!
Season 1
GAMERS!
Season 1
First Air Date: July 13, 2017

| | | |
| --- | --- | --- |
| First Aired on | : | 2017 |
| Episodes | : | 12 episodes |
Episodes
1x12 Gamers and Billing System Talk (September 28, 2017)
---
The gang heads to the hot springs. Aguri has some piercing criticisms of gamers and the gaming industry.
---
1x11 Gamers and Youth Continue (September 21, 2017)
---
Tasuku and Karen hatch a double-date plot to try to ease apart Aguri and Keita, whose friendship they fear has the potential to become something more.
---
1x10 Gamers and Next Stage (September 14, 2017)
---
Chiaki is led to believe that Tasuku had confessed to her. With the tensions becoming overwhelming, Keita gathers the Meet-up gang to announce his intention to finally set everything straight, but he Keitas it up.
---
1x09 Chiaki Hoshinomori and Account Hack (September 07, 2017)
---
Having learned that, all along, Keita was the number-one fan of her games, as well as her best buddy in an MMO, Chiaki's feelings for him become more than just a little bit complicated.
---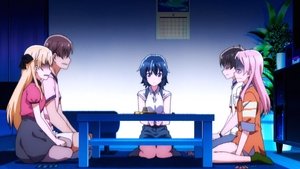 1x08 Erogamer and Watching Mode / Gamers and Half their Life Game (August 31, 2017)
---
The Gamers Meet-up gets together at Chiaki's place to play a board game. The seems to reveal – or maybe even predict – something about the gang's relationship with each other.
---
1x07 Keita Amano and Karen's Best Entertainment (August 24, 2017)
---
Karen invites Keita out to a date. It takes a long time.
---
1x06 Karen Tendo and Surprise "Happy End" (Gamers and Wipeout "Game Over") (August 17, 2017)
---
Aguri and Keita discover Chiaki and Tasuku on what appears to be a date. Aguri is devastated, but both she and Tasuku decide independently to help Keita move things along with Karen.
---
1x05 Aguri and Communication Error (August 10, 2017)
---
Tasuku pieces together the surprising connections between Chiaki and Keita. Chiaki and Keita, meanwhile, not even aware that they'd had those connections, discover that they have some seemingly irreconcilable differences.
---
1x04 Karen Tendo and Slump Days (August 03, 2017)
---
Karen Tendo has been out-of-it ever since Chiaki and Keita have become friends. She runs into Keita in town, and so they go on a "walk" together.
---
1x03 Chiaki Hoshinomori and StreetPass Communication (July 27, 2017)
---
Tasuku tries to set Keita up to be friends with Chiaki, another gamer. They hit it off, leading to great misery for Karen Tendo.
---
1x02 Tasuku Uehara and New Game + (July 20, 2017)
---
Keita takes flak for rejecting Karen's invitation to the game club. For a moment, it looks like Keita had made the entire class his enemy, but Tasuku doesn't seem to want to board that bandwagon.
---
1x01 Keita Amano and Chapters of the Chosen (July 13, 2017)
---
Gaming enthusiast Amano Keita is invited by the cutest girl at school, Tendo Karen, to join the game club. The people in the club seem cool, but...
---