Raven's Home
Season 2
Raven's Home
Season 2
First Air Date: June 25, 2018

| | | |
| --- | --- | --- |
| First Aired on | : | 2018 |
| Episodes | : | 21 episodes |
Episodes
2x21 Keepin' It Real (November 30, 2018)
---
Raven secures social influencer Lil Z to appear at the launch of her fashion show, but the kids compromise everything when they use Lil Z's name to sell raffle tickets without his permission.
---
2x20 Winners and Losers (November 16, 2018)
---
Booker and Nia are excited when they're named student Ambassadors of their school, that is until they learn that their first job is to welcome Mitch as a new student.
---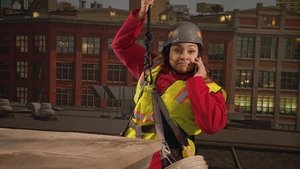 2x19 It's Your Party and I'll Spy If I Want To (November 09, 2018)
---
When Nia and Booker throw an epic 13 birthday party with no moms or kids allowed, they're forced to tell Raven and Levi they can't attend.
---
2x18 New Dog, Old Trick (November 02, 2018)
---
When Raven accompanies Nia on her retreat for the Young Leaders of Tomorrow, she becomes more focused on talking to Shinee Dubois about her new fashion line.
---
2x17 Just Call Me Vic (October 26, 2018)
---
Encouraged by her twins, Raven finally begins seriously pursuing the possibility of achieving the job of her dreams by seeking out an assistant--preferably an unpaid one. Meanwhile, her father, Victor comes to visit.
---
2x16 Switch-or-Treat (October 19, 2018)
---
Booker and Raven's psychic powers cause them to switch bodies on Halloween. When their Aunt Maureen comes to warn them, she inadvertently switches bodies with Nia's crush Miles.
---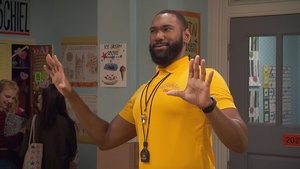 2x15 Raven's Home: Remix (October 12, 2018)
---
Booker sets out to land the starring role in the school's musical about a boy who loves playing basketball and performing hip-hop. Nia tries to convince Coach Spitz to let Tess audition for the role. When he refuses because Tess is a girl, a determined Nia takes a stand to prove girls can do anything boys can do.
---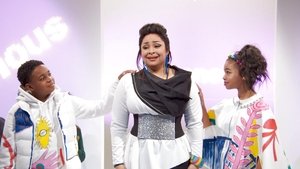 2x14 Sleevemore Part Three: Future (October 05, 2018)
---
When Dr. Slevemore tries to try to transfer Booker's visions back, they learn Jasmine took the visions away from Nia the night before.
---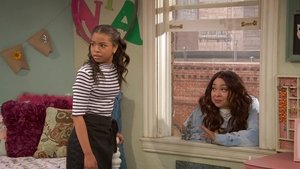 2x13 Sleevemore Part Two: Found (September 28, 2018)
---
When Booker loses his powers to see glimpses of the future, he gains new abilities as an incredible chef and magician. Meanwhile, Nia discovers she has Booker's powers to see visions.
---
2x12 Sleevemore Part One: Frozen (September 21, 2018)
---
When Booker freezes mid-vision, Raven takes him to Dr. Sleevemore – the same doctor who helped her when she was a teen.
---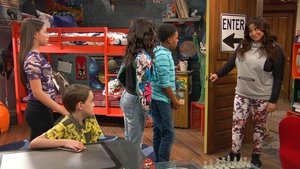 2x11 The Most Interesting Mom in the World (July 31, 2018)
---
While doing a school report on their mother, Booker and Nia lie about Raven's life to make their presentation seem more exciting.
---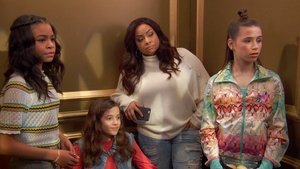 2x10 Head Over Wheels (July 27, 2018)
---
When Levi's new crush Isabella tries to visit but can't come upstairs because of her wheelchair, Nia and Tess try to convince Mitch to make the building wheelchair-accessible. Meanwhile, Booker tries to help Levi win Isabella's attention over another boy.
---
2x09 The Trouble with Levi (July 20, 2018)
---
When Levi is moved up to Booker's science class, he inadvertently cramps Booker's style with his classmates.
---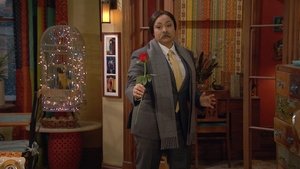 2x08 Oh Father, Where Art Thou? (July 13, 2018)
---
Nia is excited her dad is flying in for her school's Father/Daughter dance, but when Raven has a vision, Devon is stuck in a snowstorm and may not make it – she does everything she can to make sure Nia isn't disappointed.
---
2x07 All Sewn Up (July 10, 2018)
---
When Nia gets caught up in wanting to be a trendsetter, she goes against her mother's wishes and uses the money she saved up to buy an expensive jacket. Meanwhile, Booker has a vision that Mitch put a curse on him.
---
2x06 Missteps (July 06, 2018)
---
Nia and Tess form a step dance squad to take down the school's reigning champs, but their friendship is tested when they can't agree on how the team should be run.
---
2x05 Weirder Things (July 03, 2018)
---
The kids win a contest to attend a private screening of their favorite TV show, but their plans are interrupted when Raven makes them babysit Dreamweaver Kema's precocious niece.
---
2x04 Cop to It (June 28, 2018)
---
When the new building manager accuses someone of tagging the side of their building, Raven thinks Tess is responsible.
---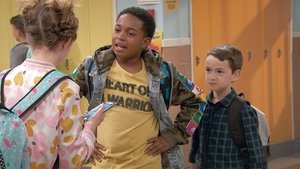 2x03 Because (June 27, 2018)
---
When Booker wants to reveal his powers to increase his popularity at school, Raven warns him to keep his psychic powers a secret.
---
2x02 The Falcon and The Raven – Part Two (June 26, 2018)
---
Raven finally admits to the kids that she has visions too and shares a special moment with Booker and they try to combine their psychic powers to find the missing money. Feeling left out, Nia pretends to have a vision.
---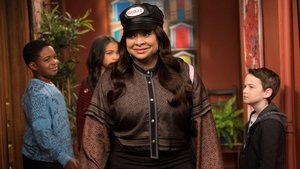 2x01 The Falcon and The Raven - Part One (June 25, 2018)
---
When Booker has a vision of his mom losing the money hidden in her backpack, he enlists Nia and Levi to help him follow Raven and rescue the money before it goes missing.
---