The Orville
Season 2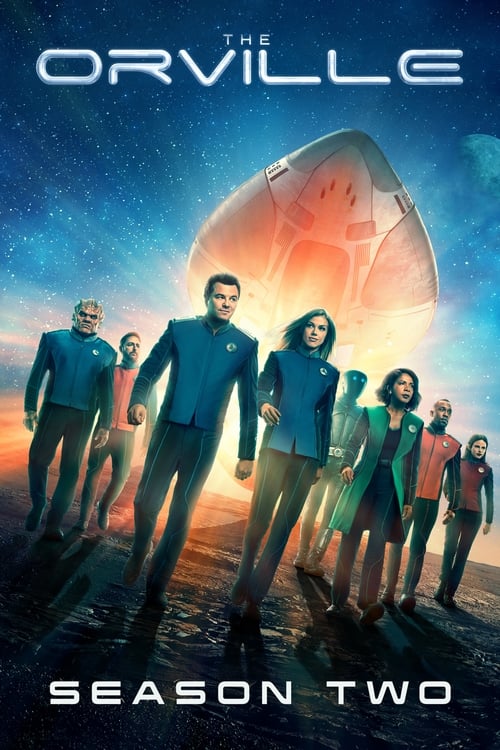 The Orville
Season 2
First Air Date: December 30, 2018

| | | |
| --- | --- | --- |
| First Aired on | : | 2018 |
| Episodes | : | 14 episodes |
Episodes
2x14 The Road Not Taken (April 25, 2019)
---
The crew must contend with the disastrous fallout from Kelly's decision.
---
2x13 Tomorrow, and Tomorrow, and Tomorrow (April 18, 2019)
---
A time distortion affects Ed and Kelly's relationship.
---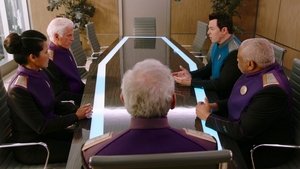 2x12 Sanctuary (April 11, 2019)
---
Ed discovers that Moclans aboard The Orville are harboring a secret.
---
2x11 Lasting Impressions (March 21, 2019)
---
The Orville crew members open a time capsule from 2015.
---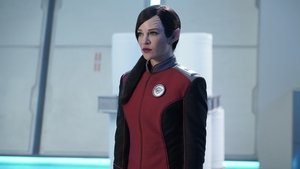 2x10 Blood of Patriots (March 07, 2019)
---
Ed must initiate peace talks with the Krill.
---
2x09 Identity, Pt. 2 (2) (February 28, 2019)
---
The Kaylons take control of the Orville with the intention of destroying all biological lifeforms
---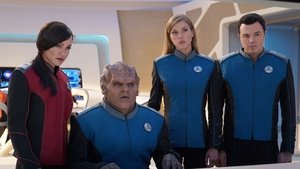 2x08 Identity, Pt. 1 (1) (February 21, 2019)
---
Ed and the crew travel to Isaac's home planet, Kaylon.
---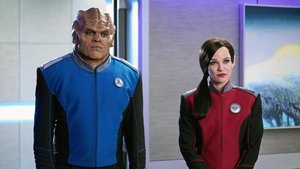 2x07 Deflectors (February 14, 2019)
---
One of Bortus's old lovers is assigned to help upgrade the ships defences and makes a surprising admission to Talia.
---
2x06 A Happy Refrain (January 31, 2019)
---
The Orville crew is surprised when Claire's personal life takes an unexpected turn, and Gordon makes an unusual grooming suggestion to Bortus.
---
2x05 All the World is Birthday Cake (January 24, 2019)
---
The Orville makes First Contact and a new crew member joins the ship.
---
2x04 Nothing Left on Earth Excepting Fishes (January 17, 2019)
---
Ed finds himself behind enemy lines when he crash-lands on a mysterious planet. Meanwhile, Kelly questions why Gordon wants to take the Command Test.
---
2x03 Home (January 10, 2019)
---
Ed, Gordon and Alara visit Alara's home planet of Xelayah.
---
2x02 Primal Urges (January 03, 2019)
---
Ed and the crew race to save a small group of survivors on a planet about to be destroyed by its sun. Meanwhile, Bortus and Klyden start marriage counseling when Bortus' obsession with the ship's simulation room gets out of hand.
---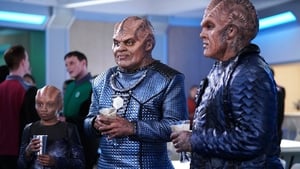 2x01 Ja'loja (December 30, 2018)
---
As The Orville heads towards Moclus for Bortus' special once-a-year ceremony, Ed discovers Kelly has moved on and has started dating. Meanwhile, Gordon asks for John's help in getting game, and Claire turns to Isaac for parenting advice.
---