A.P. Bio
Season 2
A.P. Bio
Season 2
First Air Date: March 07, 2019

| | | |
| --- | --- | --- |
| First Aired on | : | 2019 |
| Episodes | : | 13 episodes |
Having botched his chance to get out of Toledo last season, disgraced Harvard philosophy scholar Jack Griffin is once again stuck teaching biology class at Whitlock High for the lovable Principal Durbin.
Episodes
2x13 Kinda Sorta (June 13, 2019)
---
The college fair comes to Whitlock, and Sarika has an offer to Jack: Get her into Harvard, and she'll get his book into the hands of her publisher aunt. Meanwhile, Stef prepares for a visit from a fling, Helen applies to college, and Durbin tries to cement his legacy. Season finale.
---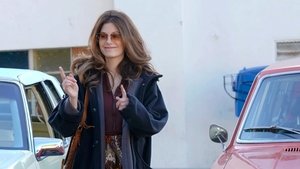 2x12 Ride the Ram (June 13, 2019)
---
It's the most exciting time of the year at Whitlock: Durbin's birthday and Spirit Week. Jack does his best to steer clear of any school spirit as everyone else comes together to take down their hated rivals at Prairie High.
---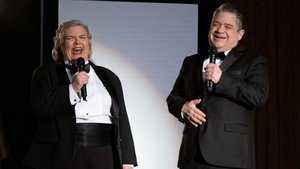 2x11 Spectacle (May 30, 2019)
---
After his computer breaks, Jack rallies his class to win the annual Whitlock's Got Talent competition so the prize money can go towards a new laptop. Helen and Durbin put on their best tuxes to host while Mary, Stef and Michelle prepare a hand-bell routine.
---
2x10 Handcuffed (May 30, 2019)
---
When he's kicked off his Harvard phone plan, Jack is offered a chance to leapfrog onto Mary's on one condition: He helps her break up with her scuzzy boyfriend. Meanwhile, Anthony becomes Durbin's right-hand man.
---
2x09 Dr. Whoopsie (May 02, 2019)
---
After an embarrassing video of him falling off a stage goes viral, Jack plans a viral video of his own. Durbin, Helen and the teachers track down Whitlock's most notorious litterer: The Sugar Daddy.
---
2x08 Sweet Low Road (April 25, 2019)
---
When budget cuts threaten to gut Whitlock and put his job in jeopardy, Jack recruits Mary, Stef, and Michelle to take down the Superintendent. Durbin plans an appeal to the heart, while the students plan an appeal to the soul.
---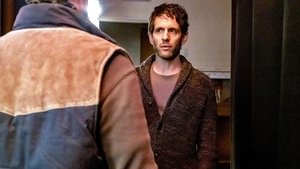 2x07 Personal Everest (April 18, 2019)
---
Jack is outraged when his old high school bully is hired as a motivational speaker at Whitlock. Mary, Stef and Michelle set their own personal goals of female empowerment, unintentionally causing a rift between Helen and Durbin.
---
2x06 Melvin (April 11, 2019)
---
Jack's war with his neighbor reaches a turning point when it threatens to ruin a date with Lynette. When the school photographer ups his rate, Durbin takes school pictures into his own hands.
---
2x05 J'Accuse (April 04, 2019)
---
Jack uses Michelle's annual murder mystery party to impress Lynette. Meanwhile, in a moment of desperation, the students break into Whitlock High to steal the A.P. Bio practice exams.
---
2x04 Toledo's Top 100 (March 28, 2019)
---
Jack is aghast to learn he didn't make the Top 10 in Toledo's Top 100 Bachelors, and Durbin did. Victor and Eduardo decide it's time to reveal their feelings to their crushes.
---
2x03 Wednesday Morning, 8AM (March 21, 2019)
---
In the hectic thirty minutes that start every day at Whitlock, Jack tries to retrieve his massage chair from Whitlock's intriguing payroll accountant, Lynette. Durbin and Helen prepare for the morning announcements. Michelle gives a eulogy.
---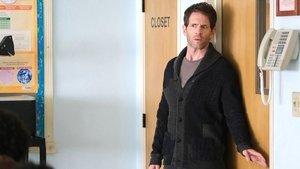 2x02 Nuns (March 14, 2019)
---
As the newly minted driver's education teacher, Jack sets out to get revenge on his mother's church when he discovers the last of her money was used to buy a statue of the Virgin Mary.
---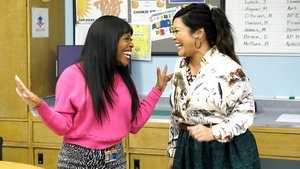 2x01 Happiness (March 07, 2019)
---
With no archrival to combat, Jack sets his sights on a new mission: write the most brilliant philosophy book ever and get out of Toledo for good. Stef and Mary forget a special day for Michele. Helen forgets to order routine maintenance for the copier causing mass hysteria at Whitlock.
---