A.P. Bio
Season 1
A.P. Bio
Season 1
First Air Date: February 01, 2018

| | | |
| --- | --- | --- |
| First Aired on | : | 2018 |
| Episodes | : | 13 episodes |
When Harvard philosophy scholar Jack Griffin finds himself teaching high school in Toledo, Ohio, he tosses the syllabus and recruits his students to help enact revenge on his rival.
Episodes
1x13 Drenching Dallas (May 03, 2018)
---
Jack takes interest in a revenge mission on behalf of the kids; Mary, Stef and Michelle believe they've discovered an otherworldly presence.
---
1x12 Walleye (April 26, 2018)
---
Jack successfully convinces Miles that Devin is his illegitimate son; Durbin, Mary, Stef and Michelle clash on the Sadie Hawkins dance theme.
---
1x11 Eight Pigs and a Rat (April 19, 2018)
---
When one of Jack's students anonymously reports him for canceling their much-anticipated fetal pig dissection, he sets out to find the snitch. Durbin's chances at Principal of the Year are in jeopardy when the superintendent visits.
---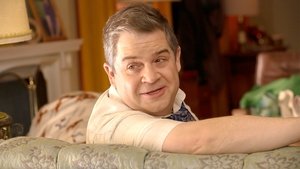 1x10 Durbin Crashes (April 12, 2018)
---
When Jack casually gives Durbin some marriage advice, it backfires, gets Durbin kicked out of the house, and Jack takes him in. The A.P. Bio kids tell Jack if they can get Miles' DNA, they'll learn a little biology while pulling off the ultimate revenge.
---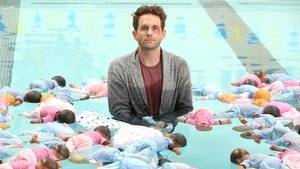 1x09 Rosemary's Boyfriend (April 05, 2018)
---
Jack is incensed when his dead mom's former lover shows up and suggests they commemorate her birthday. Jack taps his students to help him retaliate, but the students' hands are already full - of crying robot babies. Stef's kindness toward Dale the janitor sends the wrong signals.
---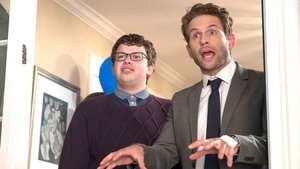 1x08 We Don't Party (March 29, 2018)
---
Jack finds out his ex-girlfriend Meredith needs a venue for a charity fundraiser and has the perfect place: his student Victor's house. Victor and the other kids are inspired by Jack to party for the first time.
---
1x07 Selling Out (March 22, 2018)
---
Jack receives an offer from Miles' publisher to write a book of feel-good philosophy that could be his ticket out of Toledo. Durbin accidentally sets off an emotional firestorm when he reveals that while Stef chose Mary as her emergency contact, Mary chose Michelle.
---
1x06 Freakin' Enamored (March 15, 2018)
---
When Jack is attracted to a student's mother at a parent-teacher conference, he feigns interest in her son; a group of parents complain to principal Durbin when they notice a piece of controversial student art from Mary's class.
---
1x05 Dating Toledoans (March 08, 2018)
---
Jack reluctantly agrees to go out on the town with Mary, Stef, and Michelle; his superiority complex proves difficult for the women to overcome; principal Durbin feels threatened when Helen fills in for him on the school's morning announcements.
---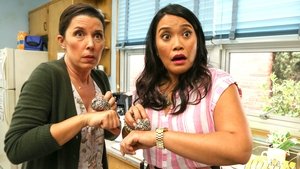 1x04 Overachieving Virgins (March 01, 2018)
---
When Jack gets into a petty dispute with the student council president, the situation escalates much too far; Stef sells makeup at school as a side business.
---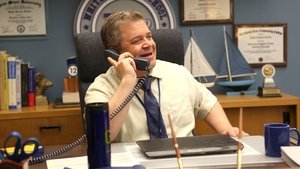 1x03 Burning Miles (March 01, 2018)
---
While Principal Durbin struggles with budget cuts, Jack discovers his students pity him - so he rallies, making a splash at the school bake sale and getting kicked out of the bookstore for life.
---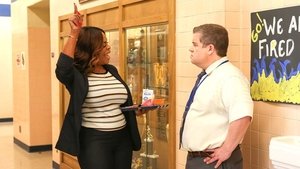 1x02 Teacher Jail (February 25, 2018)
---
When Jack leaves his class unattended, a student injury sets off an official investigation and lands Jack in "teacher jail." An aggressive teacher's union rep sets her sights on Principal Durbin. The students' excitement for a substitute teacher are dashed when they find out it's Helen.
---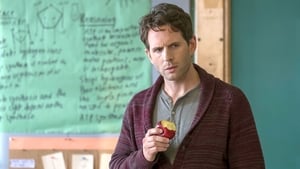 1x01 Pilot: Catfish (February 01, 2018)
---
Jack Griffin is a Harvard philosophy scholar who loses out on his dream job and goes to work as a high school Advanced Placement biology teacher in his hometown of Toledo, Ohio. He quickly makes it clear he will not be teaching any biology, however, and, realizing he has a room full of overachieving honor roll students at his disposal, decides instead to use the kids to enact revenge on his rival and take the job that is rightfully his.
---