The Mayor
Season 1
The Mayor
Season 1
First Air Date: October 03, 2017

| | | |
| --- | --- | --- |
| First Aired on | : | 2017 |
| Episodes | : | 9 episodes |
Episodes
1x09 Grey Christmas (December 12, 2017)
---
After visiting a homeless shelter on Christmas Eve, Courtney realizes things for the needy could be improved and pledges to make it a joyous Christmas that every family deserves. But when he learns he doesn't have the budget to deliver on his promise, Courtney loses hope and his holiday spirit.
---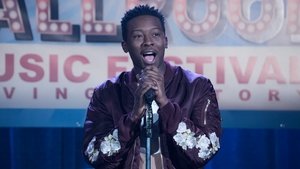 1x08 Monuments Man (December 05, 2017)
---
After Courtney discovers the historic music venue in Fort Grey is closing down for good due to increased rent costs, he attempts to save the club by sponsoring a music festival; Dina agrees to become choir director.
---
1x07 Here Comes the Governor (November 14, 2017)
---
As the mayor's office plans a tour for the governor of California's official visit to Fort Grey, an old rap video of Courtney resurfaces that puts potential funding for their city in jeopardy, leaving Courtney and his staff to make a decision to stay true to himself or issue an apology. Meanwhile, Dina finds herself in an unwanted competition with her friend Krystal.
---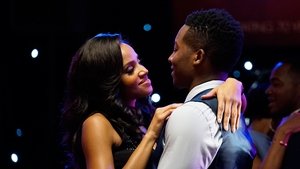 1x06 Will You Accept This Rose? (November 07, 2017)
---
After going on a date with an old flame with ulterior motives, Courtney realizes that hidden agendas also apply to dating now that he's a public figure; now he will need T.K. and Jermaine's help to recreate a throwback prom-posal to hopefully get a second chance with someone he truly likes. Meanwhile, Reverend Ocho Okoye tries to get a hesitant Dina to join the church choir which leads to a soulful result
---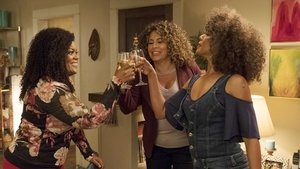 1x05 The Strike (October 31, 2017)
---
When Fort Grey's public transportation comes to a crippling halt due to the bus driver's union strike, Courtney also finds himself striking out when he's outmatched by Amber, the fierce Transit Union lawyer who makes him realize he'll need more than his charm and Val's advice to reach a new deal. T.K. and Jermaine attempt to solve the issue by employing a focus group which quickly turns unruly. Meanwhile, Dina and her two best friends are excited about their annual tradition of taking a sick day to pamper themselves, but their plans get derailed by an unforeseen chain of events.
---
1x04 City Hall-oween (October 24, 2017)
---
As Halloween approaches, Mayor Courtney Rose and Police Chief Fox find themselves at odds on how to handle the community's first annual spook-tacular celebration at City Hall. During the night of the bash, it dawns on Courtney that throwing a party to keep kids safe doesn't address the bigger issues in Fort Grey and plans to work with Chief Fox going forward. Meanwhile, Dina gets into the spirit by dressing up as Congresswoman Maxine Waters, while Jermaine and T.K. set out to prank Val who has the last laugh when she outsmarts the guys at their own game.
---
1x03 Buyer's Remorse (October 17, 2017)
---
As Courtney settles into his new role as mayor, he's faced with a dismal approval rating as the citizens of Fort Grey express their lack of confidence in his ability to lead, as well as those on his own staff. He realizes that he needs to take an unconventional approach when dealing with Councilman Ed Gunt and comes up with a plan to quickly turn public opinion in his favor.
---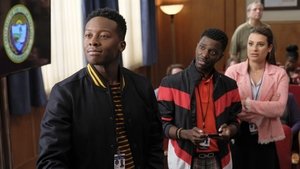 1x02 The Filibuster (October 10, 2017)
---
Courtney makes his first mayoral appearance at his old elementary school and discovers that their music program, which helped changed his life, is in danger of being eliminated. Val educates Courtney about how he needs to "work the system" in order to provide the school with appropriate funding, and they work together to outsmart Councilman Ed Gunt. Meanwhile, Jermaine proudly embraces his new role as communications director, as Dina pushes T.K. to realize the significance of his job as director of Constituent Services.
---
1x01 Pilot (October 03, 2017)
---
Young rapper Courtney Rose needs his big break. For years, he's toiled away in a small inner-city apartment, making music in his junk-filled bedroom closet. Tired of waiting for an opportunity to knock, Courtney cooks up the publicity stunt of the century – running for mayor of his California hometown, Fort Grey, to generate buzz for his music career. But his master plan goes wildly awry, ending in the most terrifying of outcomes: an election victory.
---