The Mighty Boosh
Series 1
The Mighty Boosh
Series 1
First Air Date: May 18, 2004

| | | |
| --- | --- | --- |
| First Aired on | : | 2004 |
| Episodes | : | 8 episodes |
The Mighty Boosh's first series was originally broadcast between 18 May 2004 and 6 July 2004. The series features five main cast members; Julian Barratt, Noel Fielding, Rich Fulcher, Michael Fielding and Dave Brown. The first series centers on Howard Moon and Vince Noir, and the adventures they have whilst working at a zoo. A DVD of the series was released on 29 August 2005 in Region 2. Series 1 began to air in America on Adult Swim from 29 March 2009.
Episodes
1x08 Hitcher (July 06, 2004)
---
After Ivan the bear becomes angry and escapes from his cage, Fossil arranges a place for Ivan at an Animal Offenders Institute. All Howard and Vince have to do is get there and back, in one piece, without falling foul of the Hitcher.
---
1x07 Electro (June 29, 2004)
---
Vince is convinced that The Human League invented music. According to Vince, Howard's past career as a jazz trumpeter does not measure up. When Vince is offered a chance to join a new band, 'Kraftwork Orange' with Johnny Two Hats and the Electro Girls, he's intent on leaving everything behind, including Howard.
---
1x06 Charlie (June 22, 2004)
---
Howard is hell bent on a career as a serious writer in the hope that he'll improve his chances with Mrs Gideon. However, when famous publisher Hamilton Cork arrives at the Zoo-Niverse, he decides to publish Vince's literary efforts about a pink bubblegum character called Charlie. Meanwhile, Bob Fossil has embarked on a new breeding programme for the pandas.
---
1x05 Jungle (June 15, 2004)
---
Dixon Bainbridge, owner of the Zoo-niverse, is intent on selling to the highest bidder. There's a road being built through it and 'if the animals won't work on it, they'll be underneath it'. Howard and Vince embark on an arduous trip deep into the Jungle Room, in search of the only man they think can help save the zoo - Howard's hero, Tommy Nookah.
---
1x04 Tundra (June 08, 2004)
---
In an attempt to compete with daring adventurer Dixon Bainbridge, Howard and Vince set off in search of the Egg of Mantumbi - with the assistance of Gary Numan. Into the whiteness, the nothingness of the Arctic Tundra, the boys come face to face with hideous ice demon Black Frost. Luckily, Vince has befriended a polar bear.
---
1x03 Bollo (June 01, 2004)
---
Bollo, the eldest and most respected gorilla at the Zoo-niverse is gravely ill. Bob Fossil persuades Howard to dress in an ape suit, replacing Bollo, so that he can continue accepting sponsorship money for the gorilla. Everything's going smoothly until the Grim Reaper arrives and mistakenly takes Howard to Ape Hell instead. Vince sets off to rescue Howard and they run into trouble when they encounter the Ape of Death who is plagued with problem hair.
---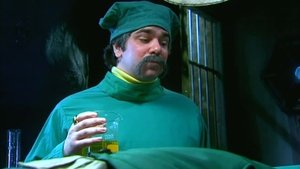 1x02 Mutants (May 25, 2004)
---
All is not well at the Zoo-niverse. Animals are disappearing one by one. Things go from bad to worse when Joey Moose, one of the zookeepers, goes missing. When Mrs Gideon reports that her python is also on the missing list, Howard is determined to save the day. Howard and Vince stumble across Dixon Bainbridge's secret laboratory and the terrible truth behind his 'experiments' comes to light.
---
1x01 Killeroo (May 18, 2004)
---
Bob Fossil sets up a highly illegal and shady kangaroo boxing match between the Killeroo and Howard. Howard thinks that by winning the fight he will impress the Head of Reptiles, Mrs Gideon. Vince enlists his uncle, a bare-knuckle fighter with a very strange accent, to help with Howard's training.
---